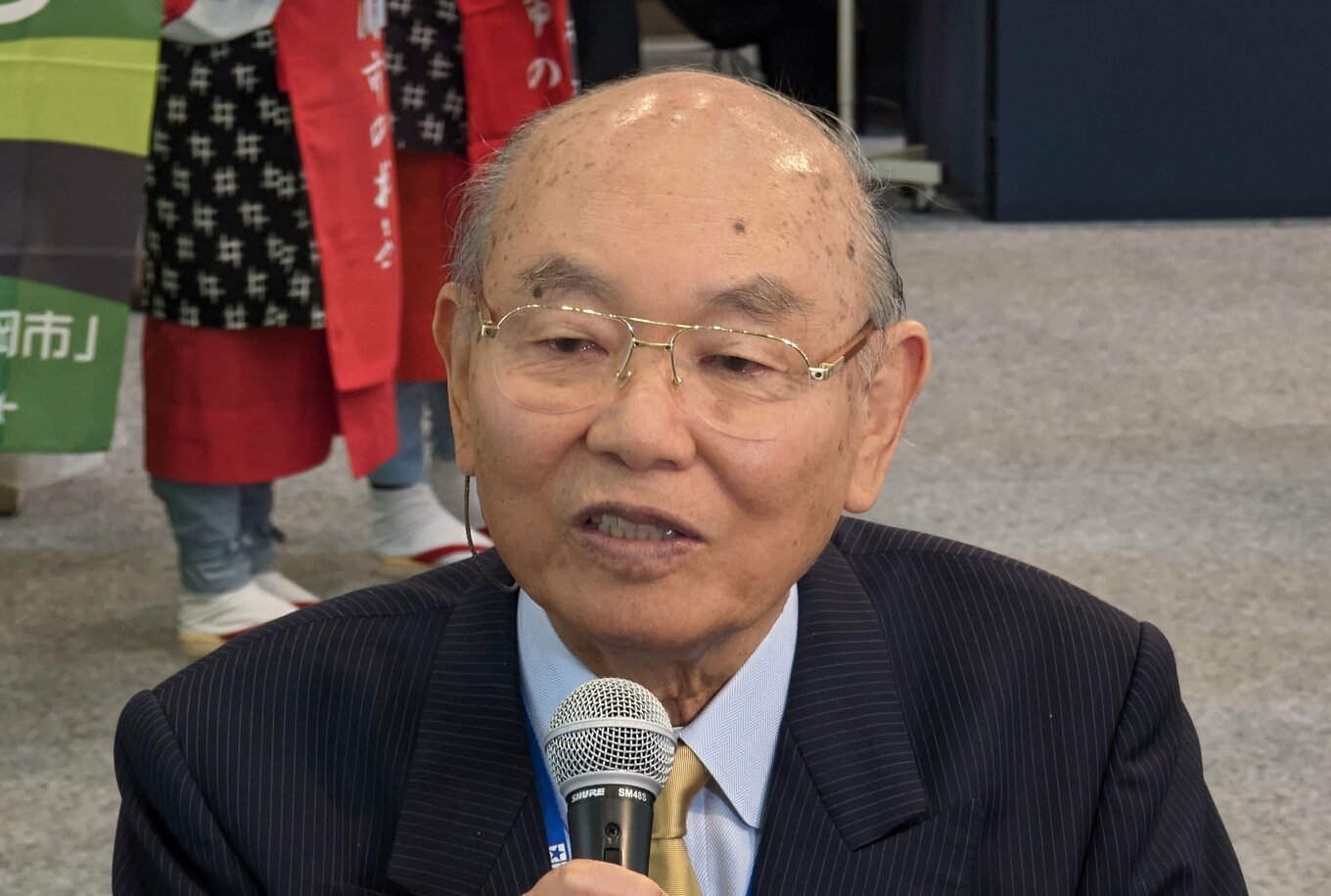 The 61st Shizuoka Hobby Show opened on May 10th. On the morning of the 10th, the first day of the invitation day for domestic and foreign buyers, the "living legend" who has long been a leader in the hobby industry, Shunsaku Tamiya, chairman of the Shizuoka Model Teaching Materials Cooperative Association (Chairman and President of Tamiya) will be the annual reporter. A press conference was held, and we talked about this hobby show that will be held while the effects of the new corona are settling down.
Q. What did you think when you saw the venue for this year's hobby show?
(* 2023 will be the third time for "Elementary, Junior High and High School Students Invitation Day").
This is a very good idea of ​​the prefectural governor (Governor Heita Kawakatsu). I thought that children in Shizuoka would come to the hobby show, but that is not the case.
Q.Is it important for the industry to have children come to hobby shows?
"Yes. It would be strange if they didn't come. It's more fun to come to a hobby show than to be at school."
Q. Corona is converging, how about foreigners?
"Foreigners couldn't come here because of Corona. We couldn't use this venue even during Corona, but we were holding events in some way. Orders have increased since before Corona. This year, we will be able to use the (Twin Messe Shizuoka) South Building, and even after we sell, there will be exhibitions where customers will come (*The last two days of the Shizuoka Hobby Show are open to the public free of charge. That's one of the features of the Shizuoka Hobby Show.Another feature is that the Self-Defense Forces are participating.It's a great time to be very grateful.Only the Shizuoka Hobby Show is doing this kind of thing."
Q. How are foreigners responding?
"Plastic model business cannot be done without Japanese products.In the past, the United Kingdom and the United States were the leading countries for plastic models, but the Japanese plastic model industry has grown larger, and many new products are being released. Everyone is happy to come to Shizuoka."
Q. How was the industry looking back during the corona crisis?
"Corona was a tailwind for this industry. Starting in March, we (built) a new factory in Cebu, Philippines."
Q. Was Corona a tailwind for the industry?
"It's a tailwind."
Q.Will this tailwind continue?
"Now, the world is in trouble without Japanese plastic models. Southeast Asia is no longer a developing country. All the Southeast Asian people are going to concentrate on Japan."
Q. What about domestic demand?
"Of course, it's local, so it's the cheapest, but now in Tamiya's market, domestic and export are half and half."
Q. What are your ideas and directions for the industry?
"The Japanese market alone is not enough. Foreign distributors come to us and give us various ideas, so we follow them. For 50 years, we have continued to participate in hobby shows in Nuremberg (Germany). I learned a lot from hobby shows in the US, hobby shows in Europe, and hobby shows in Kensington, England."
Q. I think, what kind of requirements are there from foreign agents?
"We also sell female figures separately. If Tamiya doesn't do figures, it doesn't matter. If we do that, other figure makers will get in the way."
Q. When considering overseas demand, what are the strengths? Airplanes, tanks, cars?
"That's not all. The 'fun craft series' is a modest series, but I'm doing it with the help of a professor at Shizuoka University's Faculty of Education. Craft classes, making things with your own hands, that's the model."
Q. Do you want to make content with your own hands that can be used overseas?
"In Germany, when you put out a hand-made model, the Germans will say, 'This is a real scientific model."
Q. What do you see as the organizer?
"If there is no model of Shizuoka, it will be difficult to go abroad. The 'world capital of models' is not just a word. They must come. They are enjoying themselves in Shizuoka."
Q. Look at how you are, how do you see it?
"I'm very happy about that. We're having fun, too."
Source in Japanese language: SBS Shizuoka Broadcasting