★Location : Makuhari Messe Hall 9 (Chiba-shi, Mihama-ku)
★Trade Days ※Not open to the public.
Oct. 14th (Thursday) 10:00~16:30
Oct. 15th (Friday) 10:00~16:30
★Public Days
Entrance Fees
Adult:1,000JPY
Junior High School Students and younger:Free
Oct. 16th (Saturday) 10:00~17:00
Oct. 17th (Sunday) 10:00~16:30
★From static models and R/C models to Mini 4WD, the full range of Tamiya's new releases until the end of the year will be on display. This hobby show gives you the chance to see these beautifully displayed new items in the flesh. Each area will also have product designers on hand to not only give detailed explanations of the items but also answer your questions and listen to your suggestions for new products. In addition, there will be shop corner with limited edition event-only goods. So mark your calendars and come by to visit!
RC Kits
★ 1/10 R/C TRF417 Chassis Kit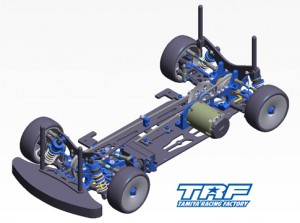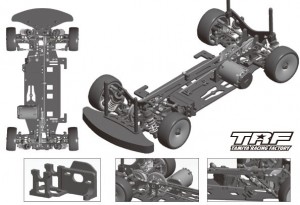 ★ 1/10 R/C TRF502X Chassis Kit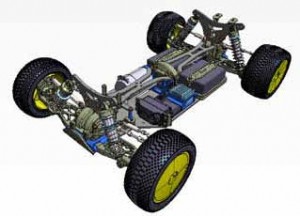 ★ 1/10 R/C M-06 PRO Chassis Kit
★ 1/10 R/C Datsun 240Z (TT-01D Type-E) Drift Spec
★ 1/10 R/C Endless 370Z (TT-01D Type-E) Drift Spec
★ 1/10 R/C Vodafone McLaren Mercedes MP4-24 (F104)
★ 1/10 R/C Raybrig HSV-010 (TA05 ver.II)
★ 1/10 R/C JAS Motorsport Honda Civic Type-R R3 (FF-03)
★ 1/10 R/C TRF201 Basic Version 【Tentative】
★ 1/10 R/C F104 PRO Black Special (Limited Edition)
★ 1/16 R/C M-51 Super Sherman Full-Option Kit
★ XB Datsun 240Z (TT-01D Type-E) Drift Spec
★ XB Endless 370Z (TT-01D Type-E) Drift Spec
★ XB Toyota Land Cruiser 40 (CC-01)
★ Wrench for 5mm Reinforced Adjusters
★ SA TT-01R Type-E Chassis (Factory Finished)
★ OP FF-03 Carbon Damper Stay (Rear)
★ OP FF-03 Carbon Motor Stay (L)
★ OP FF-03 Carbon Steering Link
★ OP FF-03 Carbon Stiffener (Rear) 【Tentative】
★ OP TRF201 Slipper Clutch Set 【Tentative】
★ OP M-06 Aluminum Motor Mount
★ OP M-06 Aluminum Gearbox Plate
★ OP M-06 Titanium Screw Set
★ OP Aluminum Upright (2.0°) Adapter for M-05Ra Chassis
★ OP M-05 & M-06 Aluminum Rear Upright (2.0°)
★ OP Tamiya Brushless Motor 01 (Sensored) 12T
★ OP Tamiya Brushless Motor 01 (Sensored) 14T
★ OP Tamiya Brushless Motor 01 (Sensored) 16T
★ OP Tamiya Brushless Motor 01 (Sensored) 18T
★ Tamiya Brushless ESC 01 (Sensored)
★ EXPEC GT-I 2.4G Radio Control System (Basic Set)
Scale Models
★ 1/350 Japanese Heavy Cruiser Tone 【Tentative】
★ 1/20 Lotus Type 79 1979 "Martini"
★ 1/20 Lotus Type 79 1979 Photo-Etched Parts Set
★ 1/20 McLaren M23 1976
★ 1/12 McLaren M23 1974 【Tentative】
★ 1/12 YZR-M1 '09 Monster Yamaha Tech3
★ 1/12 Valentino Rossi Rider Figure (High Speed Riding Type)
★ 1/35 Sturmgeschutz III Ausf.G "Finnish Army"
★ 1/35 Russian Assault Infantry (1941-1942)
★ 1/25 German Tank Destroyer Jagdpanther
★ 1/16 Leopard A4 【Tentative】
★ 1/48 Macchi MC.200 Saetta
★ 1/48 Citroen Traction 11CV Staff Car French Army (Finished Model)
★ 1/20 Lotus Type 79 1978 British GP, No.6
(Finished Model)
★ 1/20 Lotus Type 79 1978 German GP, No.5
(Finished Model)
★ 1/48 A6M3 Zero Fighter Iwakuni Naval Air Group (Finished Model)
★ 1/48 A6M3a Zero Fighter 582nd Naval Air Group (Finished Model)
★ 1/35 German Panzerkampfwagen 35(t)
(Limited Edition)
For Kids
★ Mini 4WD Super XX Chassis Evo.I (Limited Edition)
★ Magnum Saber Premium (Super-II Chassis)
★ GP Double Aluminum Rollers w/Rubber Rings (13-12mm)
★ GP Super-II Chassis Gold Plated Terminal Set
★ Manta Ray Mk.II Polycarbonate Body (Violet Plated) (Limited Edition)
★ Neo Falcon Polycarbonate Body (Blue Plated) (Limited Edition)
★ Avante Mk.III Race Ready Set (Limited Edition)
★ Mini 4WD Setting Gauge (Blue) (Limited Edition)
★ Mini 4WD Oval Home Circuit (Two Level Change) Special Color Edition (Red/Blue) (Limited Edition)
★ Wall-Hugging Ladybug
Tool & Paints
★ Fine Craft Saws (For Line Curving) 【Tentative】
★ Modeler's Knife Pro
★ Modeler's Knife Pro Straight Blade (5pcs.)
★ Modeler's Knife Pro Curved Blade (3pcs.)
★ Modeler's Knife Pro Chisel Blade (10pcs.)
★ Diorama Texture Paint (Soil Effect, Dark Earth) 250ml
★ Diorama Texture Paint (Grit Effect, Light Sand) 250ml
★ Tamiya Weathering Master F Set (Titanium, Light Gun Metal, Copper)
★ 15 Well Palette (5pcs.)
★ Mini Motor Set
★ PS-59 Dark Metallic Blue
★ Trigger Airbrush (w/Integrated Cup) 【Tentative】
★ Display Turntable (Black) (Limited Edition)