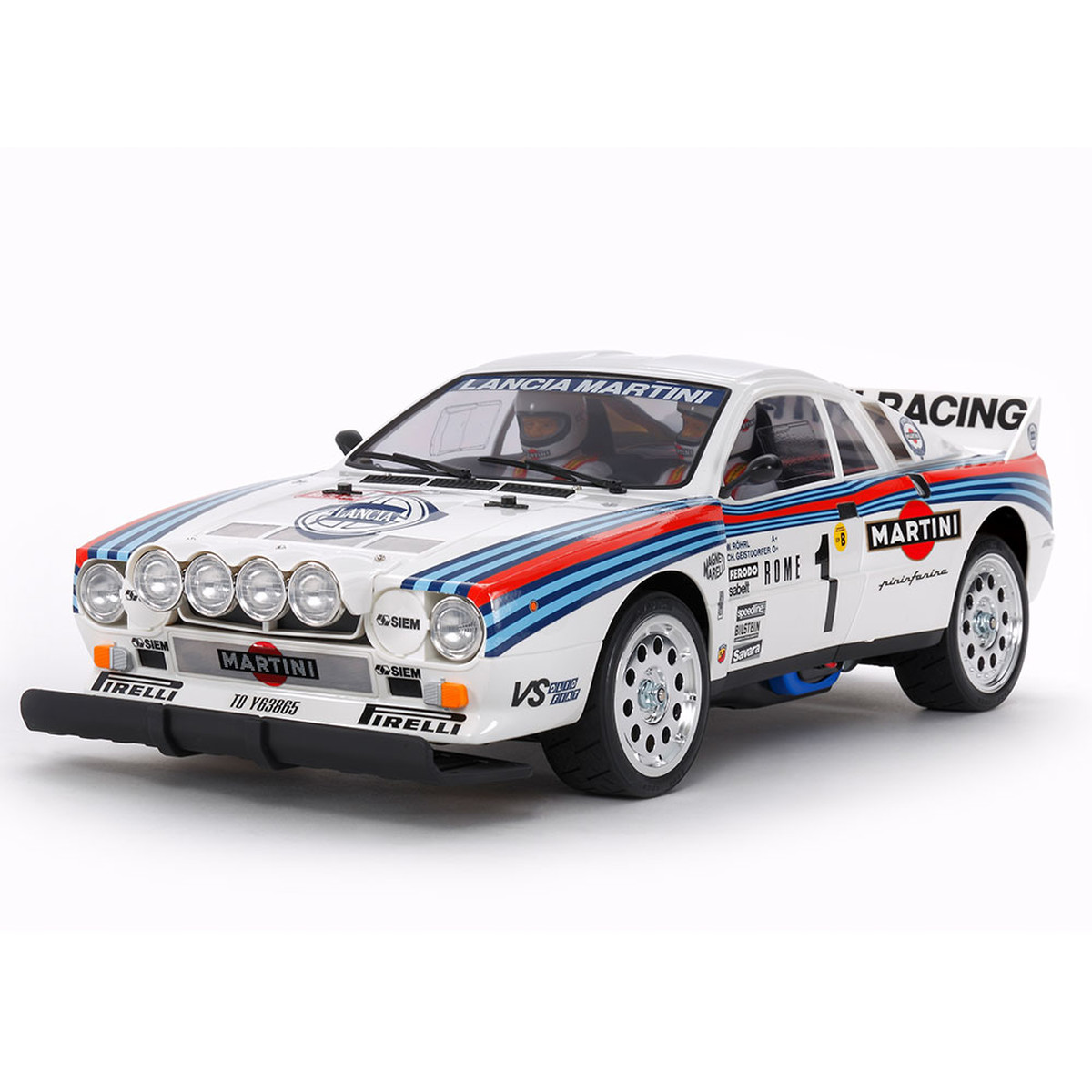 This kit replicates the Lancia Rally 037 that raced in the early 1980s in a 1:10 scale R/C version.
The highly detailed bodywork is made from durable ABS and is matched to Tamiya's TA-02S chassis.
The TA02S chassis is the short-wheelbase version of Tamiya's popular TA02 chassis, perfect for a true sports car.
It features a tubular chassis and fully independent 4-wheel suspension equipped with hydraulic shock absorbers coupled with a rear ball differential and a satellite and planetary differential on the front axle.
Features:
– 1/10 scale R/C model assembly kit. Length: 422mm, width: 186mm, height: 132mm.
– The bodywork is injection moulded and offers a highly realistic reproduction of the 037. Comes with metal plated headlight reflectors, taillights and fog lights. The side mirrors and windscreen wipers are made from separate parts.
– It also has cockpits to reproduce the cockpit and the figures of the driver and navigator.
– The TA02S chassis is a 4WD unit with a cardanic transmission, a ball differential at the rear and a differential with satellites and planetaries on the front axle.
– The four-wheel independent double wishbone suspension is combined with CVA oil dampers.
– New front bumper and sheet of stickers to recreate the Martini livery.
– Includes Type 540 engine.
– This new production of January 2022 does not include the electronic controller.
– TS line spray paints are recommended for body painting.