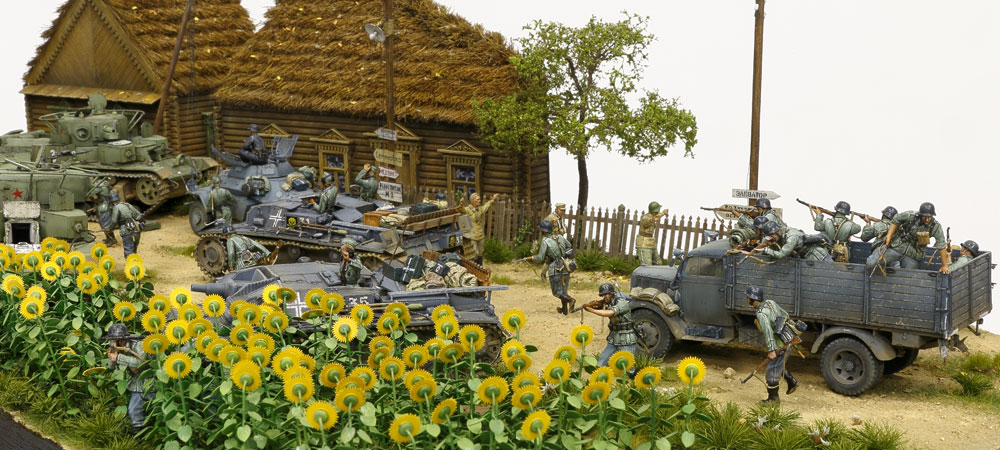 March 6th (Sat) -April 4th (Sun), 2021
Venue: Shizuoka Country Hamaoka Course & Hotel, 3rd Floor Culture Floor  
Time: 10:30-18:00 (free admission) Address: 2070-2 Kadoya, Omaezaki City, Shizuoka Prefecture 437-1615
Organizer: Kawamura Cultural Promotion Foundation
Special cooperation: Tamiya Corporation
At a clubhouse reminiscent of a palace on a small hill in Enshu-nada, we will hold an "exhibition" that conveys the charm of Tamiya. Shizuoka Country Hamaoka Course & Hotel, which overlooks the Pacific Ocean, is a traditional golf course that has been open for more than 50 years, but the 3rd floor of the clubhouse has a gallery where you can hold solo exhibitions and art exhibitions, and Tamiya in February 2019. We hold an event with the concept of "touching and enjoying" our products. In this exhibition in March 2021, we will introduce RC cars and Mini 4WD, including scale models that can be said to be Tamiya's representative products. A plastic model with an eye-catching precision finish. An RC car where you can enjoy the fun of control as if you were driving a real car. It is full of "twin star charm" that has captivated many fans, such as the Mini 4WD that can be customized even if it is small. At the venue, you can enjoy a scene exhibition that gathers large scenes created by a scene artist, an original picture exhibition of a package that can be said to be the face of the product, and RC car experience maneuvering, and also Tamiya's original goods as well as models for souvenirs. Enriched. We look forward to welcoming you with attractive content that will convey your emotions even if you leave the venue.
Tamiya Spring Hobby World Venue (when held in February 2019)

Tamiya Spring Hobby World Exhibition Contents
■ Scale model
It is a model reduced to a fraction of the actual size. The museum item (museum collection) and Tamiya's plastic model, which has been highly acclaimed overseas, can be said to be a small replica that conveys the genuine charm, features, and structure as it is. Please see the charm of the model that allows you to know the "shape" of things in three dimensions.
■ RC car
Tamiya's RC (radio control) car is attractive for its powerful driving. Introducing a wide variety of lineups such as on-road cars where you can enjoy full-scale racing, off-road cars that run vigorously on rough terrain, big trucks with an overwhelming presence, and RC tanks that run with a heavy sound.
■ Scene work
This is an exhibition of scene works by professional artists who have published their works in model magazines. In addition to the high level of production technology, the dramatic scenes scattered throughout the work captivate the viewer.
■ Exhibition of excellent works from the doll remodeling contest
1/35 military miniature series, 50 years after its release. We will exhibit excellent works of a unique contest where works with various ingenuity are gathered based on the doll that is the leading role.
■ Sales corner
In addition to Tamiya goods, Tamiya products such as Mini 4WD are also on sale at the venue. After seeing, touching and playing, please enjoy shopping.
The number of event products is limited. Please forgive it when it is sold out.