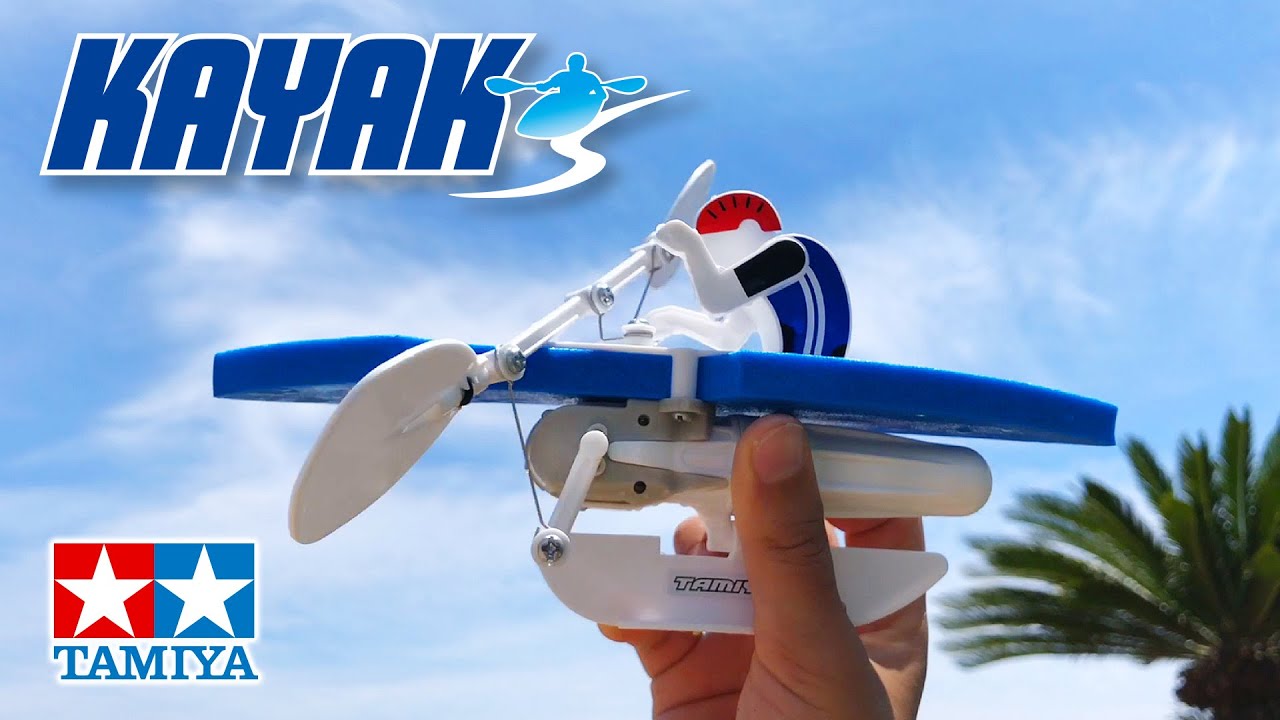 ★This assembly kit creates a dynamic kayak model, with a submarine motor and underwater gearbox underneath the central float powering the model via cranks and link rods as it paddles gallantly forward. ★Length: 210mm, width: 165mm, height: 105mm. ★Change paddle blade angle to alter movement. ★Stickers are included to decorate the figure. ★Includes everything needed for simple snap-fit/screw-together assembly.
CAUTION – WHEN OPERATING
●If motor does not rotate with the switch on, or emits abnormal noises, turn off immediately and determine the cause.
●Do not touch any rotating parts such as cranks.
●Do not hinder rotation of cranks by force. This will result in motor heat buildup that can burn fingers, etc.
●Never use the product in oceans, lakes, rivers or ponds.
●Always install batteries with correct polarity.
●Never short circuit, dismantle, heat or incinerate a battery, as it could overheat, leak or explode.
●Always dry the model with a cloth after use. Turn off the switch and remove batteries from the model after use.
●Running in hot/warm water may soften motor case or melt grease, resulting in water leakage inside.