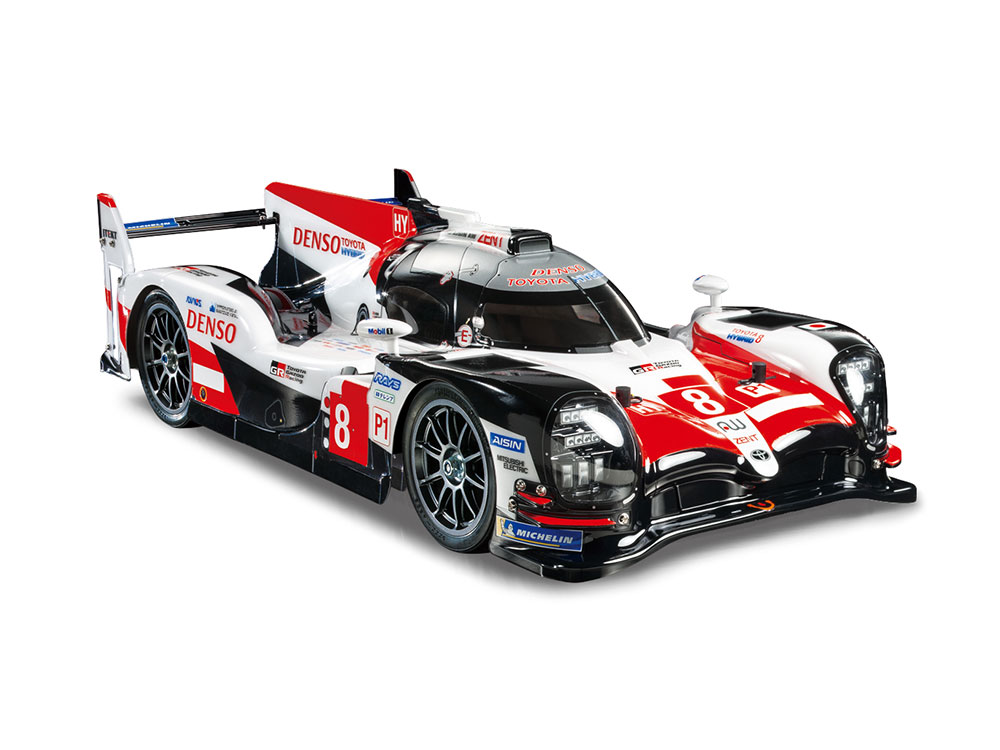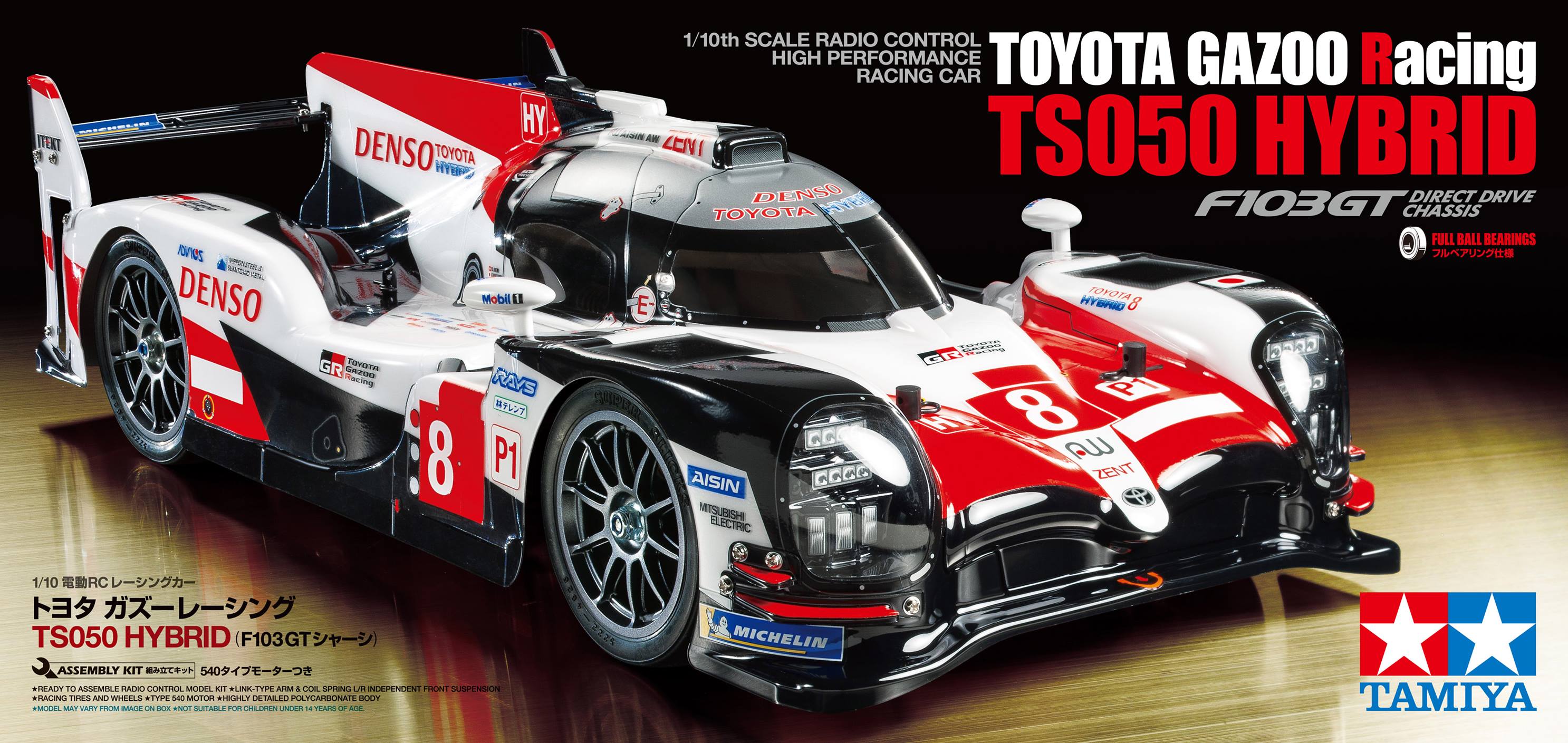 This is a 1/10 scale radio control replica of the Toyota GAZO Racing TS050 Hybrid. It is a World Endurance Championship race car that competed throughout the WEC 2018-2019 season. This specific kit celebrates Toyota's first ever win at the famed 24 Hours of Le Mans. It was a historic moment for Toyota as 2018 marked the automotive brands' 20th attempt in securing a first-place finish after 388 intense laps on the famed Circuit de La Sarthe in France. It is only the second automotive company from Japan to ever win the 24 Hours of Le Mans.
It is a hybrid sports prototype car developed by Toyota Gazz Racing to fight the World Endurance Championship Race, 2018 TS 050 HYBRID electric RC car assembly kit. Reproduced with polycarbonate low sharp aerodynamic form fully covered front and rear tires and cockpit. It is a finish with a high sense of scale with front nose, head light case, 2 canards, rear wing, shark fin and so on as separate parts. In addition, sticker for coloring, as well as sponsor logo, part of graphics of red and black is also prepared. We pick you up car No. 7, car No. 8 and finish it.
● Overall length 418 mm, full width 188 mm, total height 115 mm. ● High Efficiency Direct Drive 2WD with motor mounted on the rear and motor pinion directly driving the spur gear. ● FRP double deck frame with upper 1.5 mm and lower 2.5 mm adopted. ● Front suspension is a left and right independent using a coil spring for link type arm. – Front upright with caster angle set at 3 degrees is fitted with 850 ball bearings. ● Rear suspension is a rigid type that controls the bending of FRP made T bar with friction plate and coil spring. ● Equipped with vehicle height adjustment motor mount that expands the range of setting. ● Equipped with ball differential with high traction. ● Hollow rubber tire which realized both feeling and grip power.