We had reported the rumours about it here and now it is confirmed in the 57th Shizuoka Hobby Show 2018:
57406 Dancing Rider (Pre-built Model) (T3-01 Chassis)
– This is a completed model of the 3-wheel RC car [Dancing Rider] which is on sale soon.
– Painted body and finished car body as well as wheel trigger type transmitter optimum for car control are attached.
– Body adopts silver color for image color.
– The attached doll is also painted.
54821 T3-01 A Parts – Gearbox (Semi Gloss Plated)
54822 T3-01 C Parts – Frame (Semi Gloss Plated)
54823 T3-01 Front Wheel (Chrome Plated)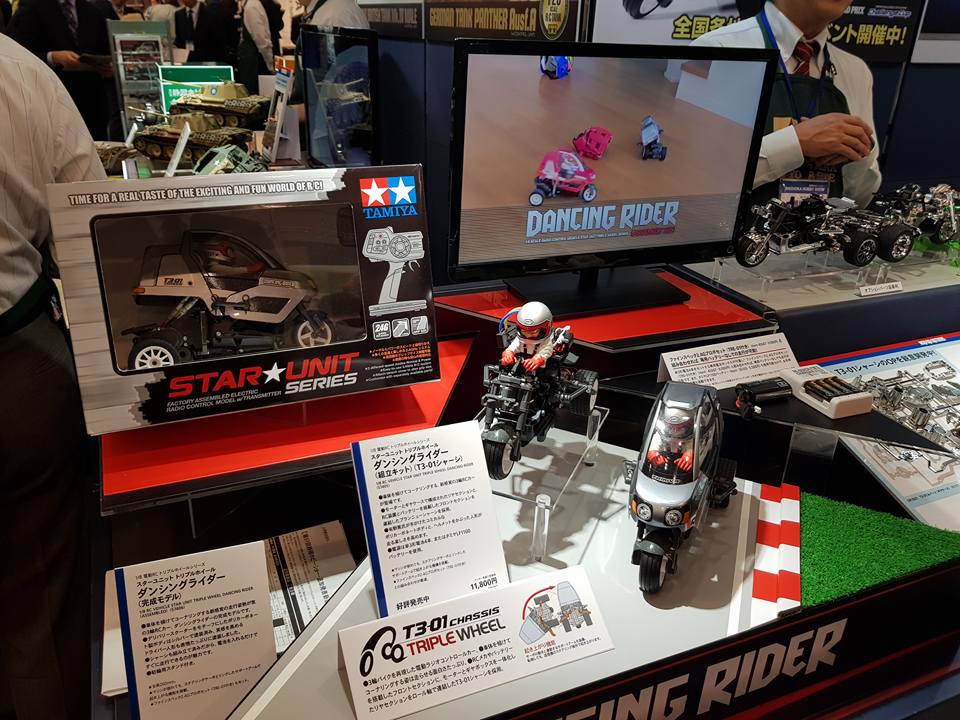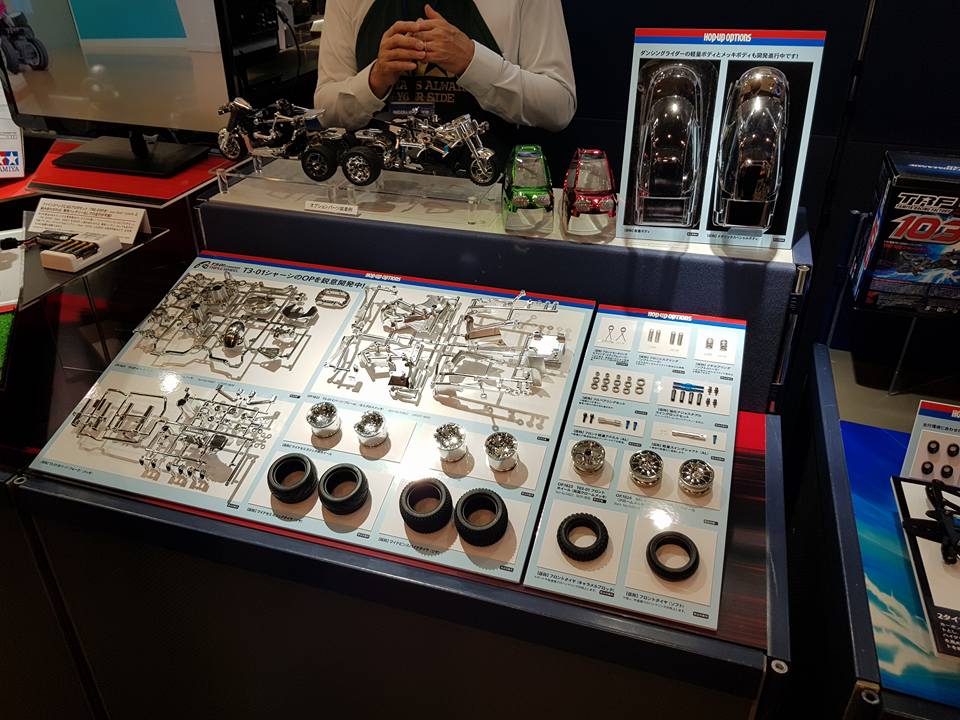 Source of photos: ARWICO AG