Tamiya 47364 R/C TT-02 White Special Ltd. Chassis Kit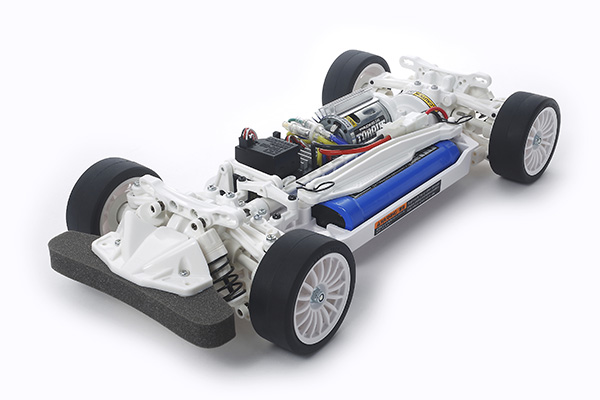 This is a Limited-Edition TT-02 Chassis. It is designed to be used with any of Tamiya's 190mm sports car or touring car polycarbonate body sets (sold separately). This version of the TT-02 chassis is molded in white including all the gearbox and suspension parts, but also includes Hop-Up Option parts to upgrade it from the standard spec TT-02.
Tamiya 58649 R/C NSU TT Jägermeister – M-05 Chassis
This radio control model recreates the Jägermeister-sponsored edition of the NSU TT, a race-oriented variant of the Prinz, of which almost 2,500 examples were built in the late 1960s and early 1970s by NSU Motorenwerke AG. It was powered by a variety of inline-4 engines depending upon the spec.
The faithfully recreated polycarbonate body shell sits atop Tamiya's M-05 FWD chassis platform which is easy to assemble and provides nimble and responsive front wheel drive handling characteristics.