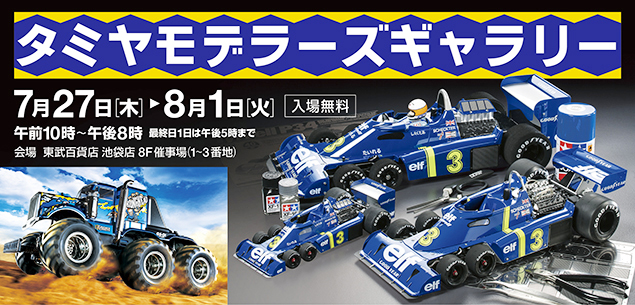 July 27 – August 1, 2017 at Tobu Department Store Ikebukuro 8F Faction Hall (1 to 3)
10 am – 8 pm, on the last day admission until 5 pm FREE
Nostalgic past revived , Model making that can express the future as expected. The Tamiya Modeler's Gallery will be held this year as well, an exhibition filled with the charm of the making hobby that anyone can go through once. The attention of this time is the actual car exhibition of Tyrell P34, the only 6-wheel machine F1 history. For older fans, it will be a great item to make time travel in the 1970s. Of course, it displays scale model, mini 4WD and RC model together. Experience events such as Mini 4WD workshop classroom and sweets decoration production will also be carried out. It is an exhibition full of fun to watch, play, shop and forget time.
Tamiya Modelers Gallery Event Information Introduction
"Tobu Tamiya Modeler's Contest" Work Exhibited
Model Fan The Tobu Tamiya Modeler's Contest, which is a remarkable feature . Entry works including scene works, single works, sweets decoration etc. will be on display. Pleasantly devised, please look carefully at the painting and remodeling techniques carefully finished up to the detail. Also, on 29th July (Saturday) we will also present awards ceremony for contest winners inside the hall.
■ Tobu Tamiya Modelers Contest Awards Ceremony: Saturday, July 29 (Sat) from 1 pm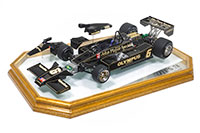 The last "Tobu Modelers Contest" prize-winning work
Tyrell P34 Six Wheeler actual vehicle exhibition
F1 The unique layout of six-wheeled vehicles for the first time in history is still adequate. In 1976 of Debut Year, he won third place in the team ranking and also appeared in Japan's first Formula One Grand Prix held at Fuji Speedway the same year. This year Tamiya modeled Tyrell P34 for just 40 years. I will exhibit the actual car of Tyrell P34 held by Tamiya in this memorial year.
Koji Ishizaka and his colleagues
will exhibit the works of everyone of the model club "Rokugan" where Mr. Koji Ishizaka, an actor mini gallery acting as chairman, will serve as president. As the name of the party is known from "presbyopia" as you know, everyone is a senior modeler. However, it is only a masterpiece that casually shows how the model is being produced while enjoying it.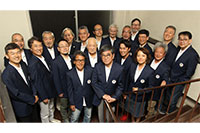 July 30 (Sun), Mini 4WD Junior Challenge in TOBU held!
On the official 5-lane course in the hall, on 30th July (Sunday) we will conduct an official competition for elementary school fourth grader – junior high school grader
→ Click here for details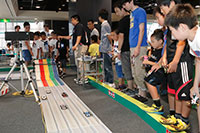 It is held every day!
At the special circuit in the Mini 4WD event competition, we hold a popular Mini 4WD competition everyday. (Except Sunday) In addition to the competition which anyone can participate three times a day, we will also race only "DCR – 01 (DECLOS – 01)". In addition to selling kit and parts, we also prepared a pit space for convenient assembly and setting.
■ Mini 4WD competition
held 4 times a day (excluding 7/29, 8/1)
Race start time
● 11:00 ~ ● 13:30 ~ ● DCR – 01 (DECLOS – 01) Limited Race 16:00 ~ ● 18:30 ~
※ First come first served 90 people (No entry fee)
※ The reception will start 30 minutes before each race starts.
* Only DCR-01 (DECLOS-01) limited race can participate in vehicles equipped with DCR-01 (DECLOS-01) body.
※ Because of the awards ceremony on 7/29 (Saturday), there are no times of 11:00, 13:30.
※ Because there is no closing time at 17 o'clock on the final day 8/1 (Tuesday), there are no times at 16:00 and 18:30.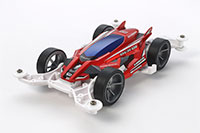 Mini 4WD Workshop
Mini 4WD Workshop (fee) will be held every day. Staff will carefully advise things that you do not know about assembly.
■ 7/29 (Saturday) · 7/30 (Sunday) is held 4 times a day (Production required time 60 minutes)
* We will distribute numbered tickets from 12:00 a.m. the first time in each morning.
10:30 ~ ● 13:00 ~ ● 15:00 ~ ● 17:00 ~
■ weekdays 10:00 ~ 18:00 ※ last day 8/1 is 10:00 ~ 15:00
※ fully occupied at the time There are times when you wait.
【Participation fee】 972 yen (tax included / with running batteries)
【Use kit】 18637 Festa Jaune, 18638 Tri Gale, 18639 Abilista selected one.
Sweets decoration production experience
Miniature sweets "Sweets Decoration" made from clay which is gaining popularity mainly among women. On July 30th (Sun) we will hold a production experience (charged). Please challenge us to make cute candy accessories. (Works can not be eaten) ※ Advance reservation is required.
■ 7/30 (Sunday) "Jam cookie charm"
held nine times (Production required time 30 minutes)
● 10:30 ~ ● 11:10 ~ ● 12:50 ~ ● 13:30 ~ ● 14:10 ~ ● 14:50 ~ 15:30 ~ ● 16:10 ~ ● 16:50 ~
※ First come first served 10 people
【participation fee】 324 yen (tax included / material cost included)
Cooperation: Pastel Suites
Suites Decoration production experience application method
■ From July 20th (Thursday) we will accept your participation by phone. Please note that the reception will be closed as soon as you become a participating capacity.
※ Participation Application / Inquiries: TEL 03-5951-8664 (11: 00 ~ 18: 00)
Tamiya Modeler's Gallery Contact: Takeshi (Bunma) · Sato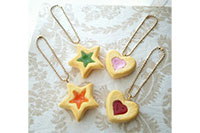 Beginner's big welcome! RC car experience corner
At the RC experience corner, we hold a hands-on event that enables us to experience the pleasure of maneuvering, including a demonstration of a powerful RC trailer and RC tank every day. Of course it is a beginner's big welcome. Please also join us for the first time for children and women at RC.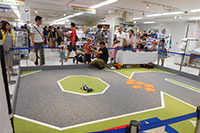 Exhibition corner
We will show you the splendor of the model from this summer's new product to the topical model such as a beautifully scaled scale model and a mechanical attractive RC model. In addition, you can see the masterpiece whose model fans nationwide skillfully exercised, such as the exhibition of prize modification contest winning works.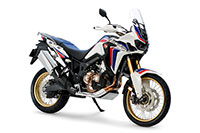 The 45th Doll Modification Contest Award-winning Work Exhibition
Doll Modification Contest is a model contest using a soldier doll of about 1/5 mile height miniature series. From a handy remodeling just changing the pose or combining accessories, artisans who will transform themselves into completely different people and characters, even ideas of fight with the fun of ideas, anyway the soldier dolls are based on Even a bad work OK! You can emphasize the movement of the doll or make you feel the story if you devise not only the doll but also the background etc on the table.
Exhibited works that were made over time with the news of the year and the person who became a hot topic. Please take a look at the achievements of winning works.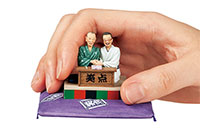 Prize- winning works of the previous "Doll Modding Contest"
Work exhibited by RC · Model Special Magazine Exhibit
RC Special magazine "RC Magazine" "RC WORLD" introduced RC machines, model magazines "Model Art", "Hobby Japan" and "Armor Modeling" magazines Exhibited at each publisher booth. Of course we prepared a related book sales section.
Sales corner · event selling products
Look, after shopping, of course, shopping. Plastic models and RC models, original goods, as well as publications such as Tamiya news and catalogs are abundant. Event sale items and so on. Please wait for further information for details!