TAMIYA CARD new entrance campaign


"TAMIYA CARD" which is full of benefits and becomes a strong ally of model making. This special invitation campaign is held every time! During the period, I got a Tamiya logo sticker everyone who joined the new web, and I got a special benefit of assembled RC model by lottery. Do not miss this opportunity! ※ Campaign details (PDF) is here
■ Campaign 1
period: July 1, 2017 – Saturday, August 31 Thursday, August 31
Tamiya CARD presents 2 Tamiya logo stickers to those who newly joined TAMIYA CARD.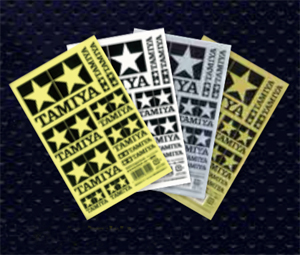 * We will ship two kinds from Tamiya sequentially from monochrome, transparent, gold and silver after card delivery.
※ Color can not be chosen, may differ from the photo.
■ Campaign 2
period: 1 July 2017 (Sat) to 30 September (Sat)
during the period TAMIYA CARD total amount of 10,000 yen as a single, XB Ferrari F12tdf We will give you a complete assembled model).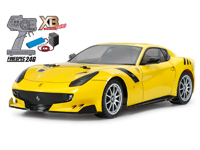 Target
Member who has TAMIYA CARD. Of course, members who have joined "new entry campaign 1" will also be eligible.
Notes
· Campaign 1 will be eligible for members who joined the new web during the period.
· The target of campaign 2 is the total amount of card shopping used from July 1st to September 30th 2017, and it is the one stated in the statement of usage fee until October 2017.
· Winner's announcement will be refunded with prize dispatch in mid-November 2017.
· Family membership card usage will be added to your membership card usage.
· Prizes may be changed due to circumstances.
· If the card is canceled at the time of shipping at the prize or if it is invalid it will be out of the gift.
· There is no duplicate winning with other similar campaigns executed by Orient Corporation at the same time.
■ Inquiries
Orient Corporation Orico Card Center
Tel 049-271-3330 (reception hours 9: 30 ~ 17: 30 days a week)
More models, like annual membership free cards
you like. · Order by phone, fax or email OK!
– Parts acquisition speedily.
· Fees are free, and even free shipping is free with over 2,000 yen.
· We have plenty of benefits including toll-free number.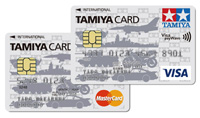 For details and how to apply for TAMIYA CARD, click here