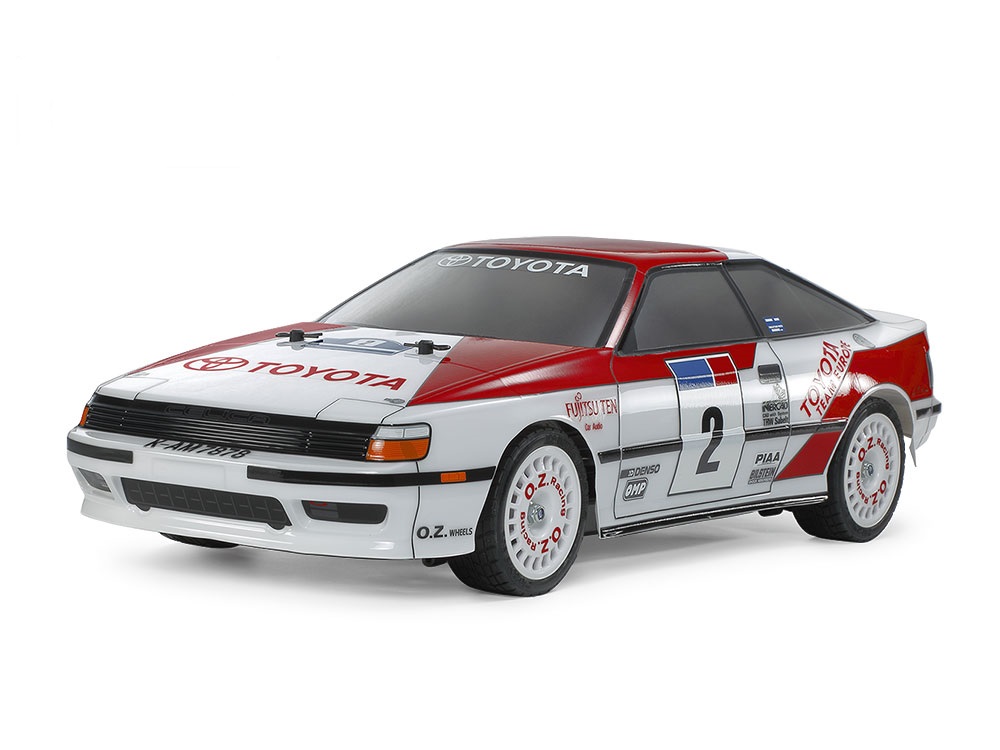 47491 Toyota Celica GT-Four (ST165) (painted body)
Tamiya is pleased to announce a new version, produced in limited edition, for the Toyota Ceica GT-Four ST165 (code 58718) characterized by the pre-painted and pre-cut body. A great option for beginners.
Model features:
• 1/10 scale R/C model assembly kit. Length: 450mm, width: 185mm, height: 130mm. Wheelbase: 257mm.
• The lightweight and strong bodywork is made from 1.0mm thick polycarbonate and faithfully reproduces the elegant shape of the Celica.
• The kit is based on the 4WD TT-02 chassis with cardan transmission of simple construction and limited maintenance, moreover the TT-02 is a versatile chassis that offers different set-ups.
• White rally wheels are paired with tread pattern radial racing tyres.
• Sticker sheet and Torque-Tuned motor included.
• RC system sold separately.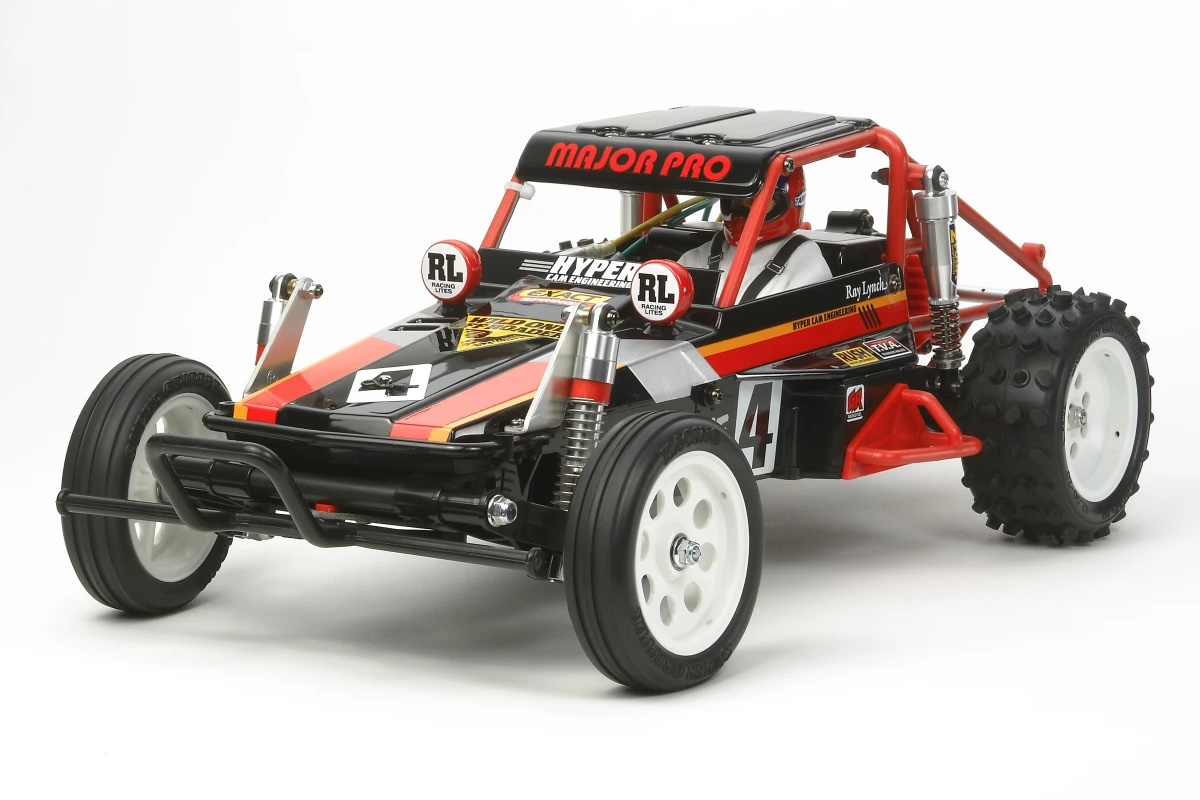 58525 Wild One Off-Road 2WD
The Wild One was an iconic electric R/C car in the 1980s. Produced for the first time in 1985, it will soon be available again in a limited quantity.
A roll cage and headlights help give this buggy a realistic look. The body and roof are made from strong, lightweight polycarbonate, and a driver figure is included to complete the model.
The grooved front tires provide directional control while the rear tires feature a block tread pattern for adequate tread, allowing you to enjoy off-road performance.
The durable lightweight ABS frame is paired with a battery holder that is compatible with modern battery types such as Tamiya Racing Packs and LF batteries.
The 4-wheel suspension is independent and equipped with oil shock absorbers with aluminum parts.
The sealed drivetrain protects the gears from dirt and debris and features a differential for smooth cornering.
In addition, the drive axles feature dog bone joints and dust covers to ensure excellent protection.
Features:
● Length: 425mm
● Height: 140mm
● Width: 225mm
● Wheelbase: 255mm
● Tread (F/R): 190mm
● Tire width/diameter: 23/83mm (front), 38/88mm (rear).
● Frame in ABS