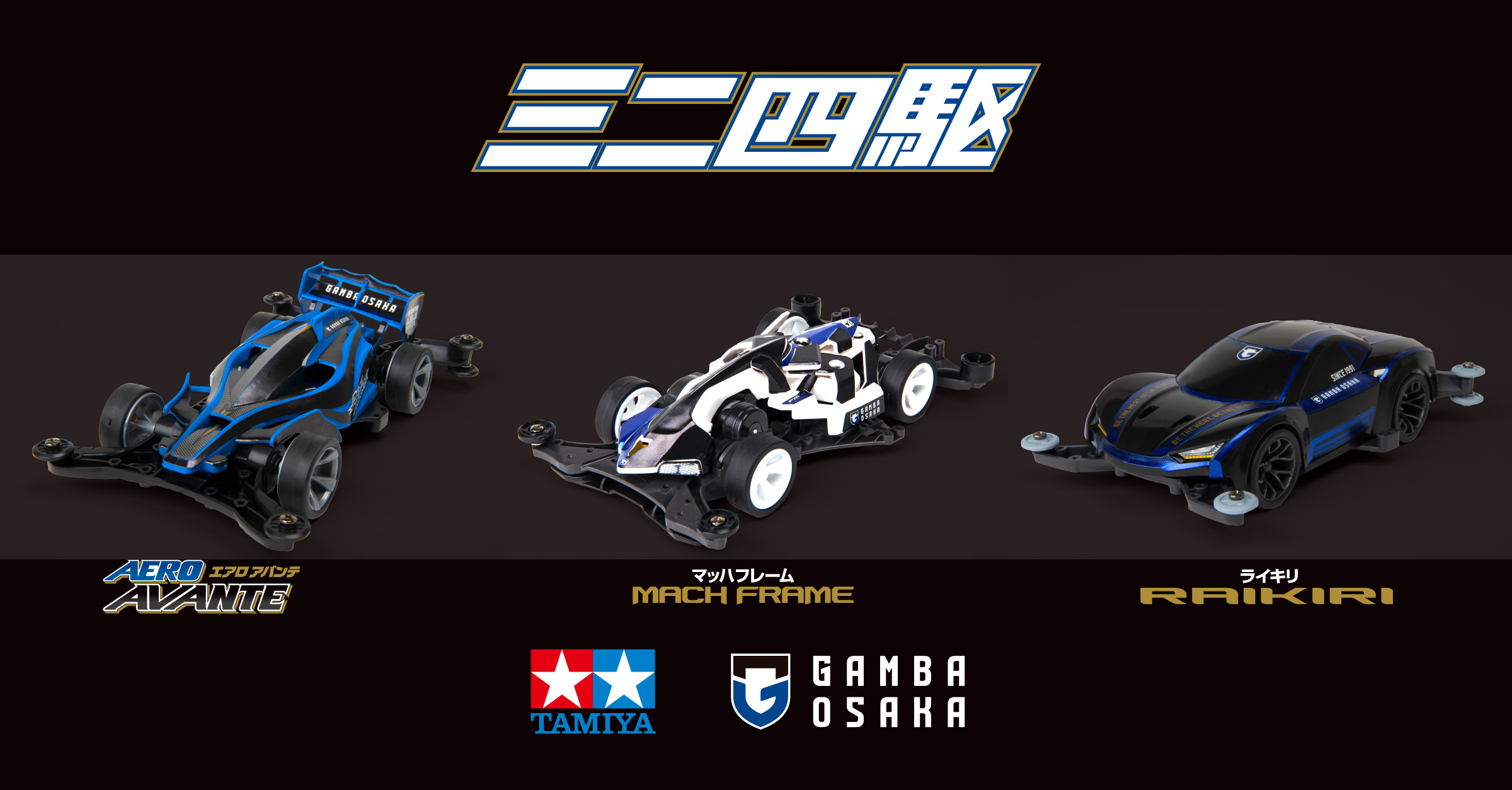 Mini 4WD and Gamba Osaka, which caused a big boom among elementary school students in the late 90's, are a dream collaboration!
In addition to selling 3 types of original Mini 4WD at a special booth outside the venue, those who have purchased can enjoy assembling and racing on the course at a special booth!
*Limited to 500 pieces for sale on the day and online shop.
* Tools and batteries for assembly can be rented.
* Depending on the congestion situation, you may have to line up before assembling and participating in the race experience on the course.
*Please note that we are not responsible for any damage caused during the race experience.
* It will be sold at the online shop at a later date.
■ Aero Avante
[Price] 2,420 yen (tax included)
[Sales location] Mini 4WD special booth behind the outside goal
■ Mach Frame
[Price] 2,420 yen (tax included)
[Sales location] Mini 4WD special booth behind the outside goal
■ Raikiri
[Price ] ] 2,420 yen (tax included)
[Sales location] Mini 4WD special booth behind the outside goal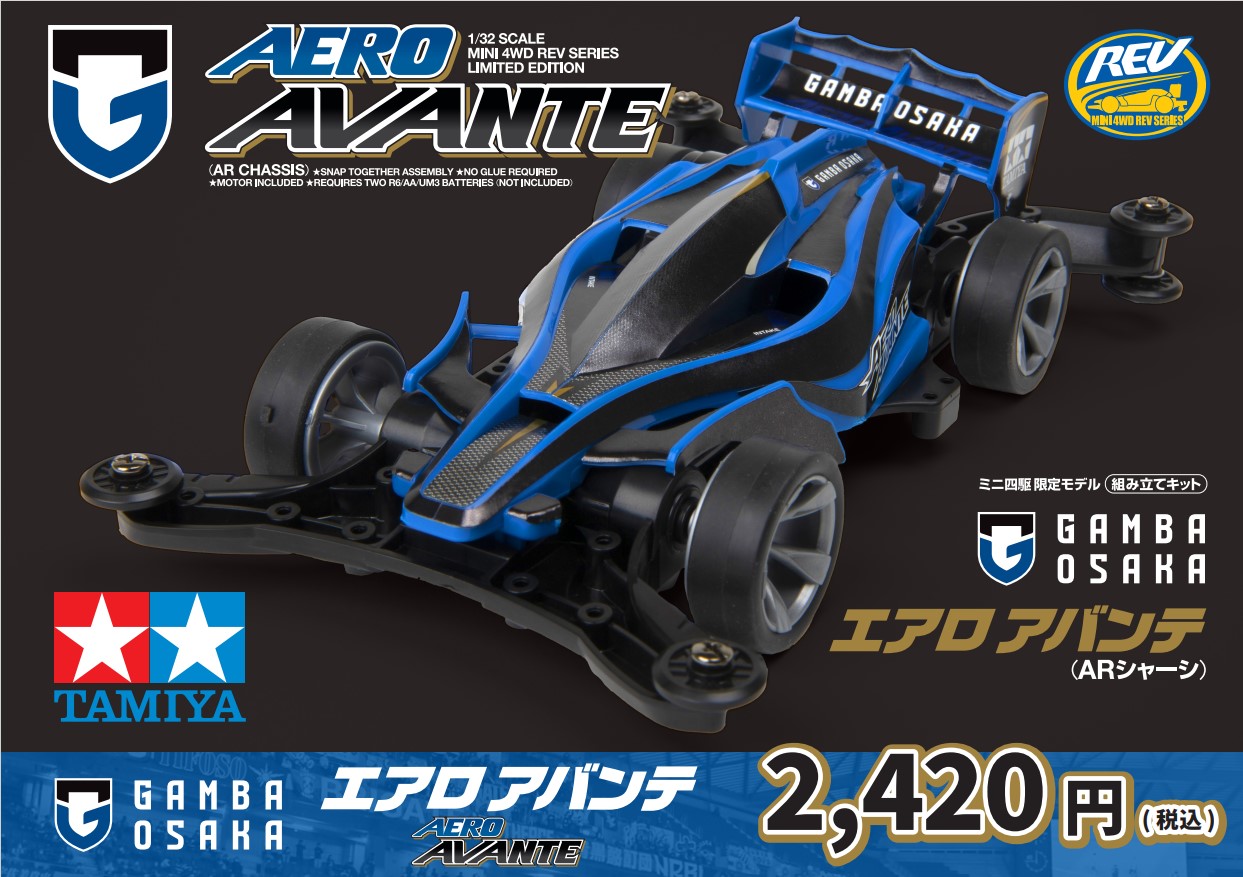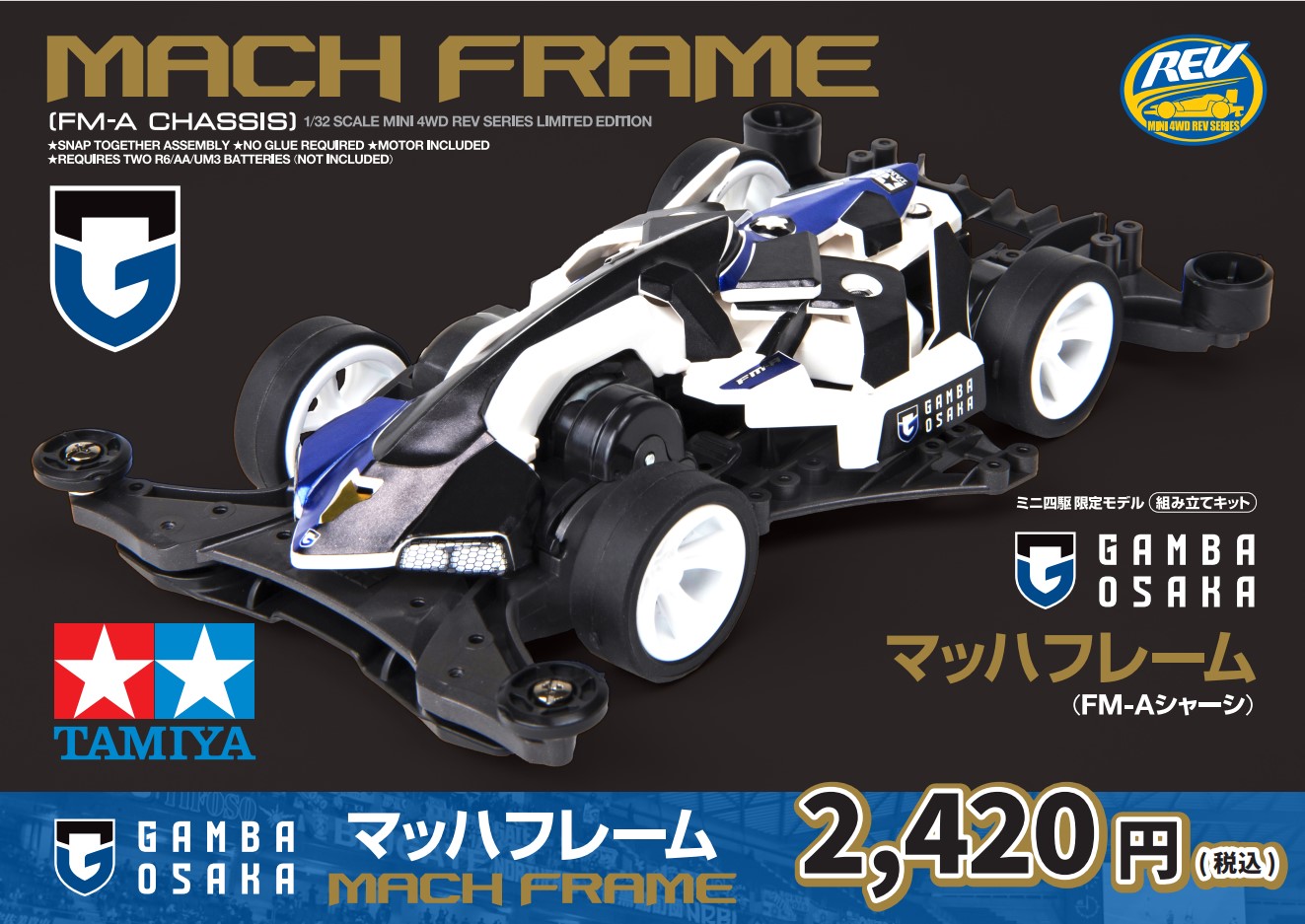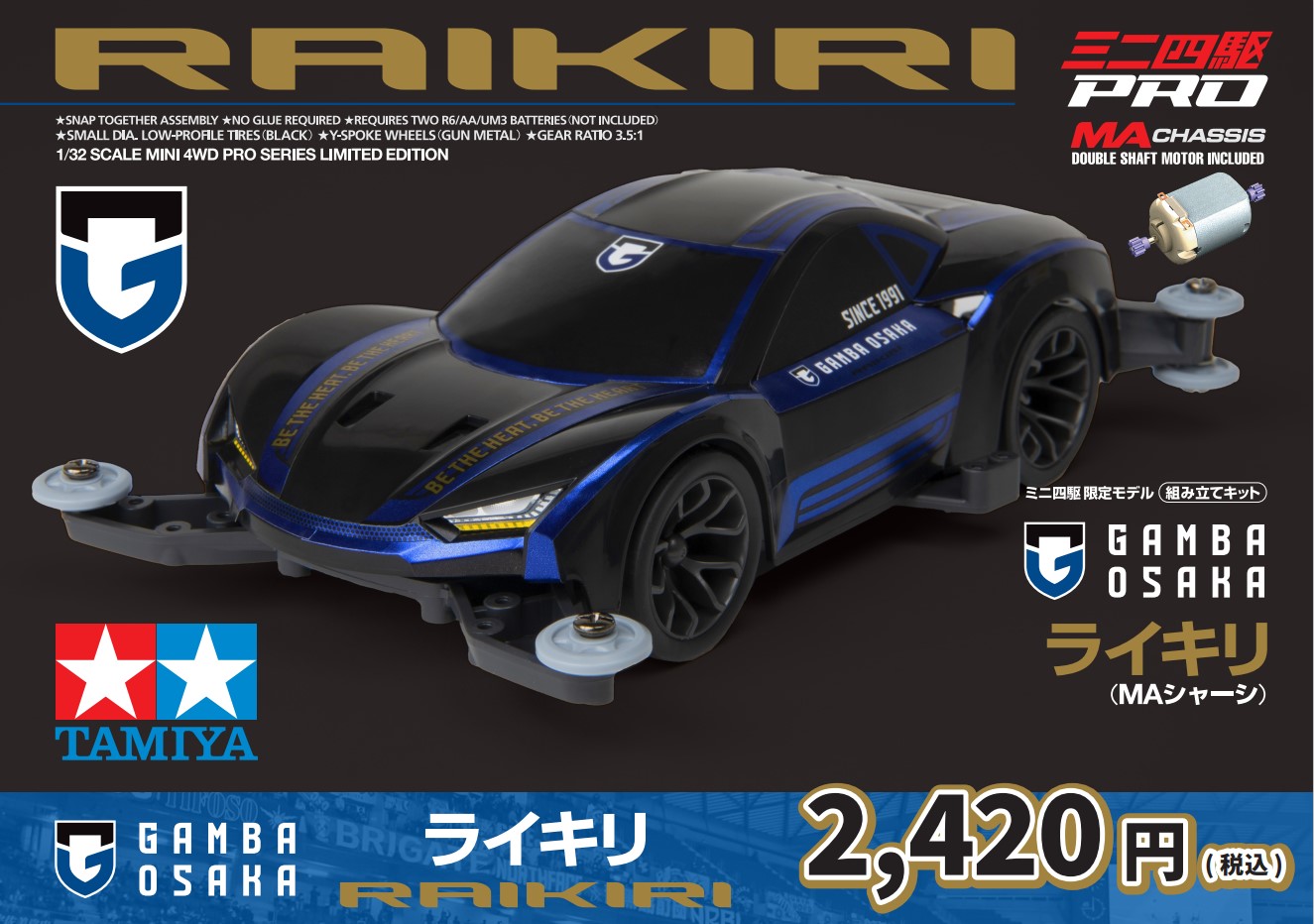 Source in Japanese language: Gamba Osaka