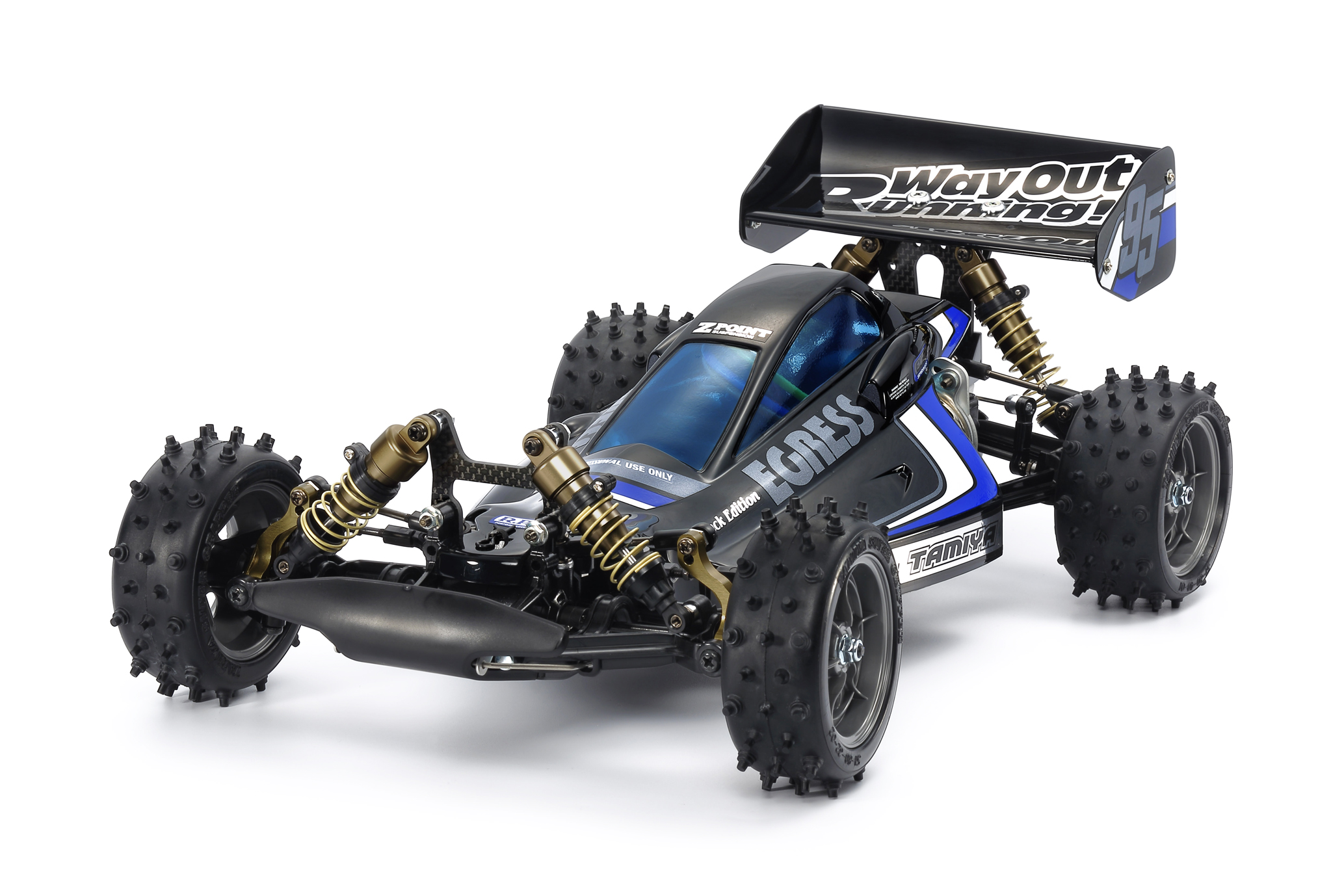 47489 Egress Black Edition
The Egress is a big name in the Tamiya pantheon of R/C models, and now comes in a Black Edition! With new color stickers, special anodized finishes for uprights and damper parts, it is sure to catch the eye, as will the specially-designed packaging.
About the Model
★Body, wing and underguard are lightweight and durable polycarbonate. ★New sticker colors have been chosen to fit with a black-centered color scheme. ★Damper and upright parts have a stylish dark titanium color anodized finish, while wheels are molded in silver color plastic. ★Motor is sold separately.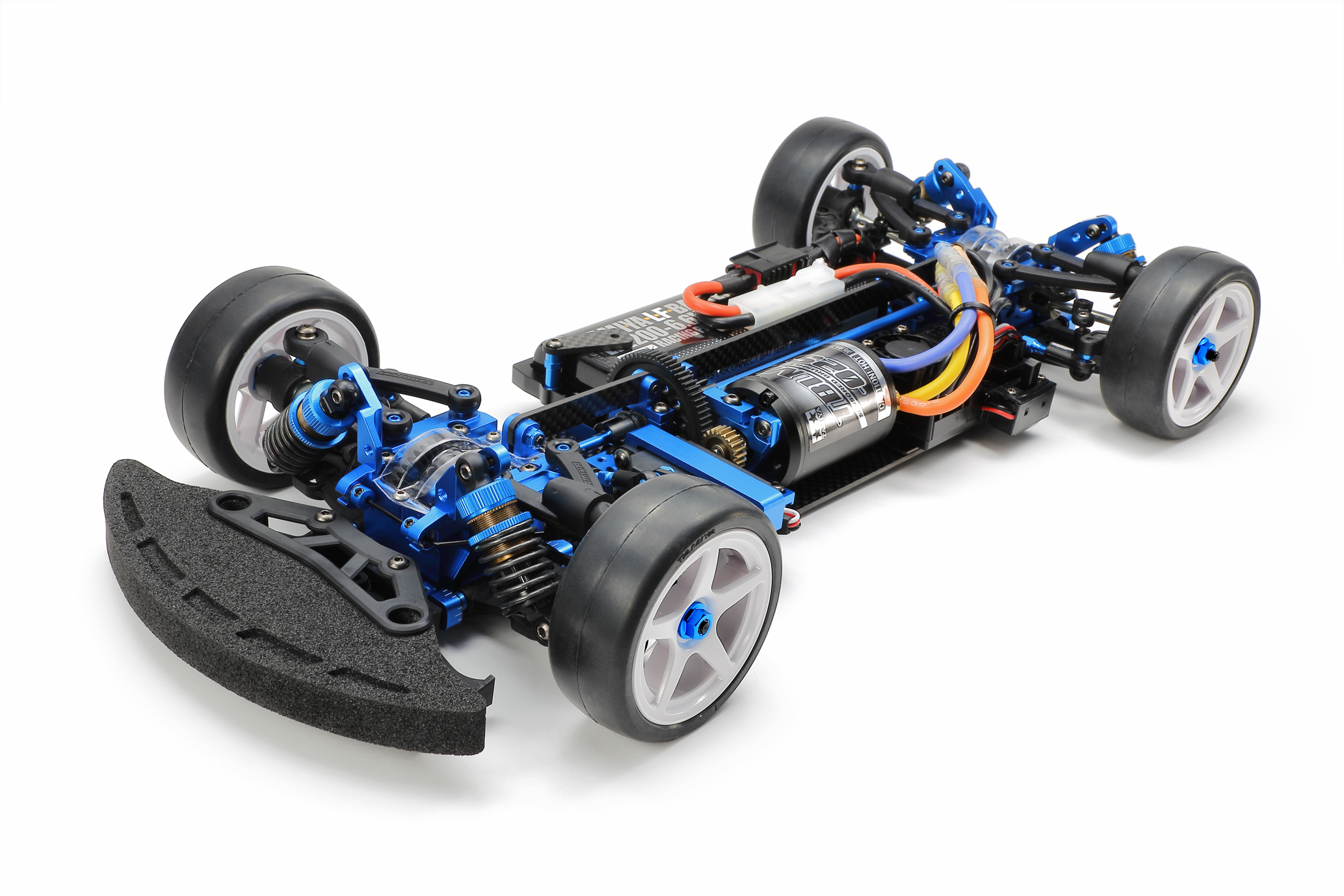 42383 Chassis Kit TB Evo.8
The TB Evo. series has gained numerous fans since its inception in 2000, and now welcomes a new entry: the TB Evo.8! With numerous advances from the previous generation including TA08 design A-type arms, it promises even further evolution of the series.
About the Model
★Switch between two chassis layouts (Front-mid and Rear-mid) to get your setup just right. ★Carbon fiber lower deck and minimalistic upper decks ensure the chassis has optimal pitch flex. ★Features one-piece bulkhead/damper stay components. ★One-piece designs incorporate king pin and suspension ball function, minimalizing suspension play and improving handling feel. ★A-arm suspension comes with Super Short Big Bore dampers as standard. ★Steering linkage is attached directly to the bulkhead, to mollify effect on chassis roll. ★The front uses a direct coupling with WO universal drive shafts, and the rear has a gear differential with aluminum drive shafts. ★A carbon fiber R/C equipment deck features an optional aluminum center stiffener.