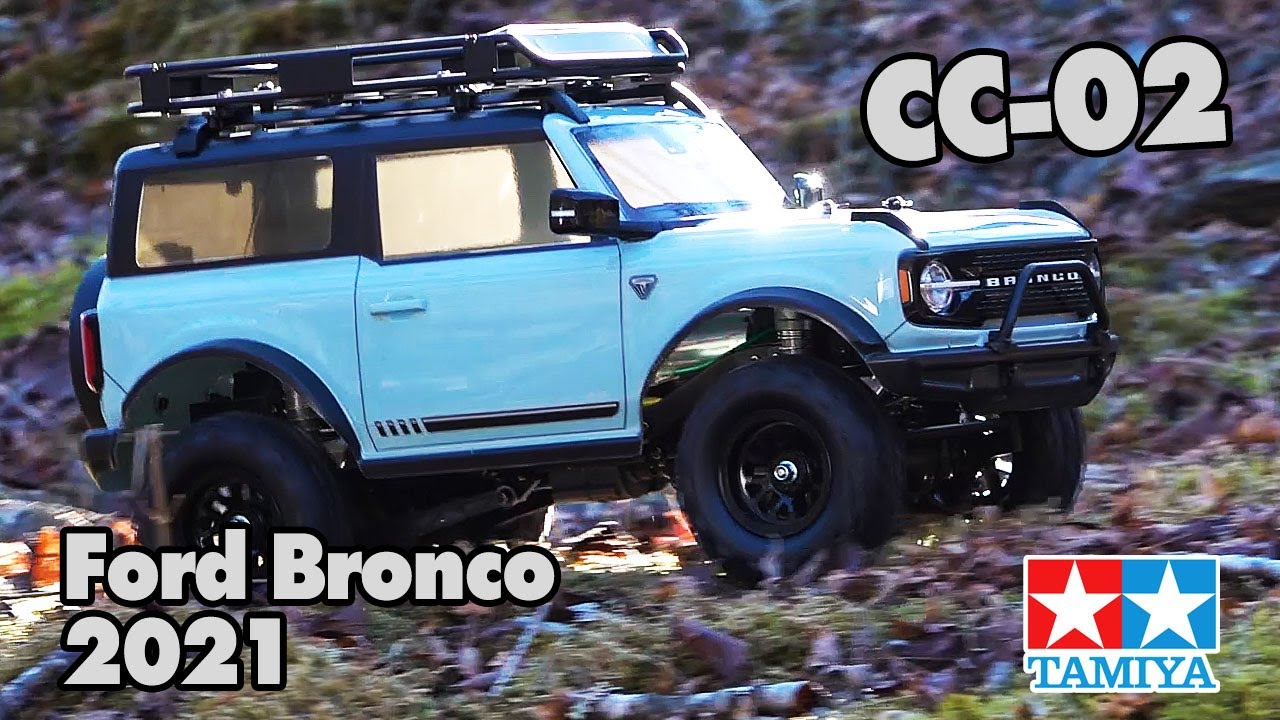 Tamiya is proud to announce the release of the Ford Bronco 2021 as our new R/C model on the cross-country CC-02 chassis. The Ford Bronco has been sold since 1966, and the Ford Bronco 2021 was announced as the sixth-generation model in 2021, 25 years since the last generation's release.
Detail Specifics of the Tamiya R/C version:
Tamiya's design team have chosen to give R/C enthusiasts a replica of the best full-size Bronco variant. The R/C model assembly kit depicts the 2-door type's top grade First Edition model. The First Edition Bronco SUV is built for those who have waited patiently for the legend's return. The First Edition is a loaded Bronco combining the best parts of all Bronco series. First Edition Broncos use the mechanicals of a Badlands, the interior of an Outer Banks and the exterior of a Wildtrak to create the ultimate Bronco! Our designers have captured the very essence of the First Edition Bronco in every way possible!