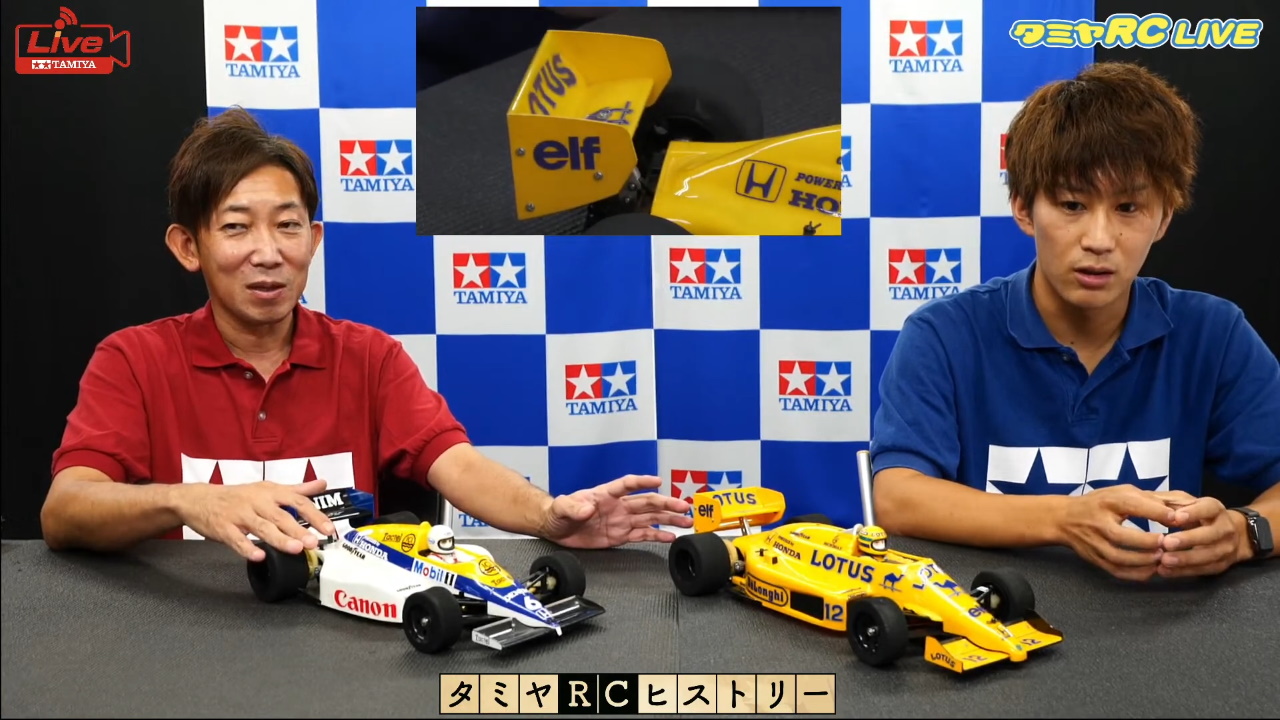 We will introduce the optional parts that can be used for the new shaft drive 4WD buggy "Super Avante" which will be released in November. Tamiya Maezumi (a.k.a. "Paicen") explains about the new optional parts which will be released at the same time as the kit, as well as the recommended parts which are now on sale to improve the driving performance!
The announcement of the excellent work of RC movie contest "#Tamiya RC movie festival (Twitter)" on Twitter (2) will be delivered. Tamiya Sunahara (a.k.a. "Rikkun"), who is also in charge of Tamiya RC driving movies, will introduce the points of RC movies!
In Tamiya RC History (17), we take a close look at the machine released in 1987! "In Tamiya R/C History (17), we will take a close look at the machines released in 1987, including the Lotus Honda 99T, the Williams FW-11B Honda F1, and the Midnight Pumpkin.
Cast
Tamiya Satoshi Maezumi, Riku Sunahara, Akihiro Ohata