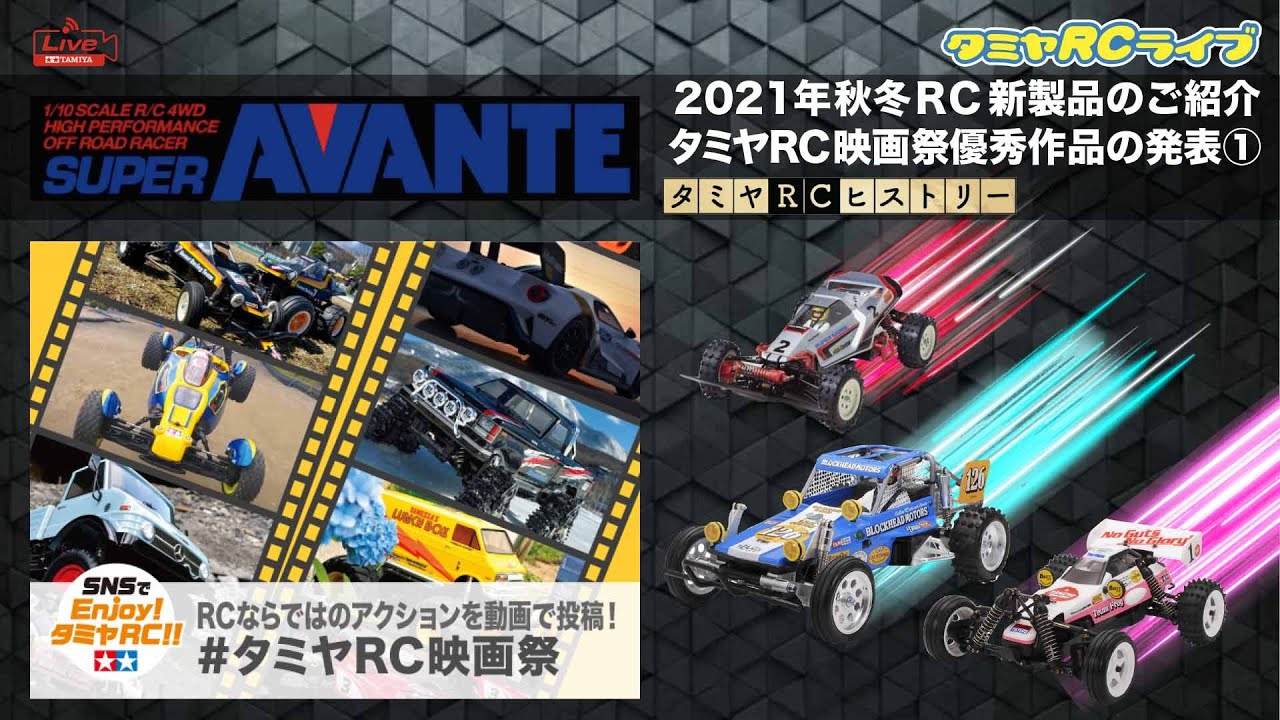 We will introduce the details of new Tamiya RC products which will be released in autumn and winter of 2021.
Products to be introduced
Super Avante, Wild One Offroader BHM, Mighty Frog Mini, Toyota GR86, Subaru BRZ, 1992 Audi V8 Touring, Saint Dragon
The announcement of the excellent work of the RC movie contest "#Tamiya RC movie festival (Twitter)" on Twitter (1) will be delivered. Don't miss the rich variation of RC movies!
Tamiya RC History (16) features the off-road models "Clodbuster", "Super Sabre" and "Thunder Shot" which were released in 1987.