In order to celebrate the 45th anniversary of the Waigo Hobby model Waigo Hobby and to thank customers for their support over the years, we deliberately cooperated with Tamiya to launch two mini 4WD limited products!
For the first time, the two limited products are equipped with the classic Tamiya Mini 4WD with a soft shell of carbon fiber pattern. I believe Tamiya fans will definitely feel its uniqueness!
Waigo 45th Anniversary Limited
The first limited product is "Thunder Shot Mk2 Waigo Hobby 45th Anniversary Special" (article number: 92429), with a carbon fiber patterned soft body shell and a fluorescent orange MS mid-mount chassis, plus a special TAMIYA The designed body stickers and dark blue tires are matched with a strong contrast. The rarity of its accessories is believed to be a favorite for car fans!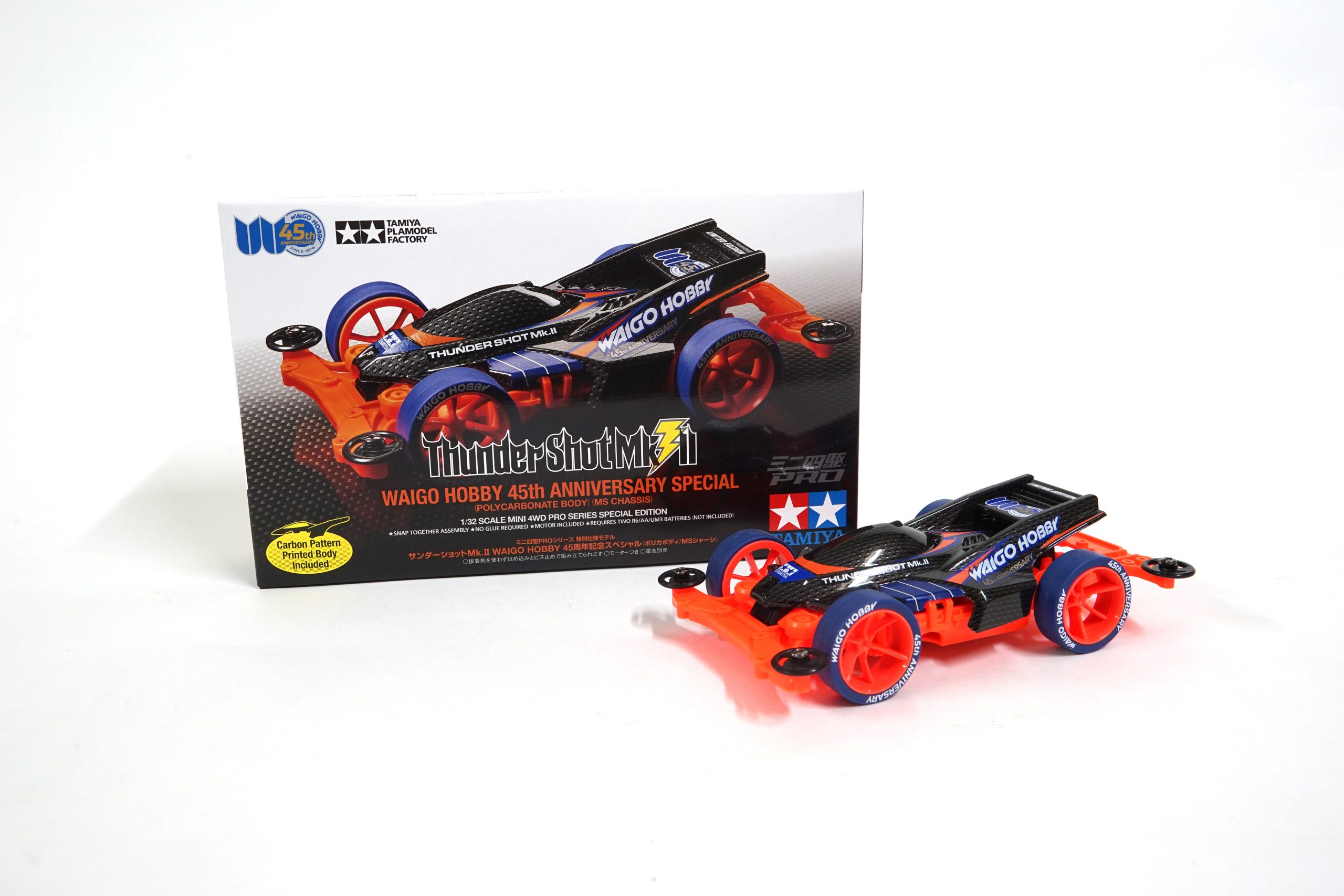 Tamiya China Hong Kong store limited
TAMIYA PLAMODEL FACTORY Hong Kong store limited product is "AVANTE Mk3 TAMIYA PLAMODEL FACTORY HONG KONG SPECIAL" (article number: 92430), which is designed to celebrate the opening of the TAMIYA PLAMODEL FACTORY store in Hong Kong. It also uses carbon fiber patterns. The soft shell body is equipped with a pure black MS chassis and transparent tires, plus a unique body sticker and transparent tires that show the ingenious design of the words "TAMIYA PLAMODEL FACTORY", which is extraordinarily stylish!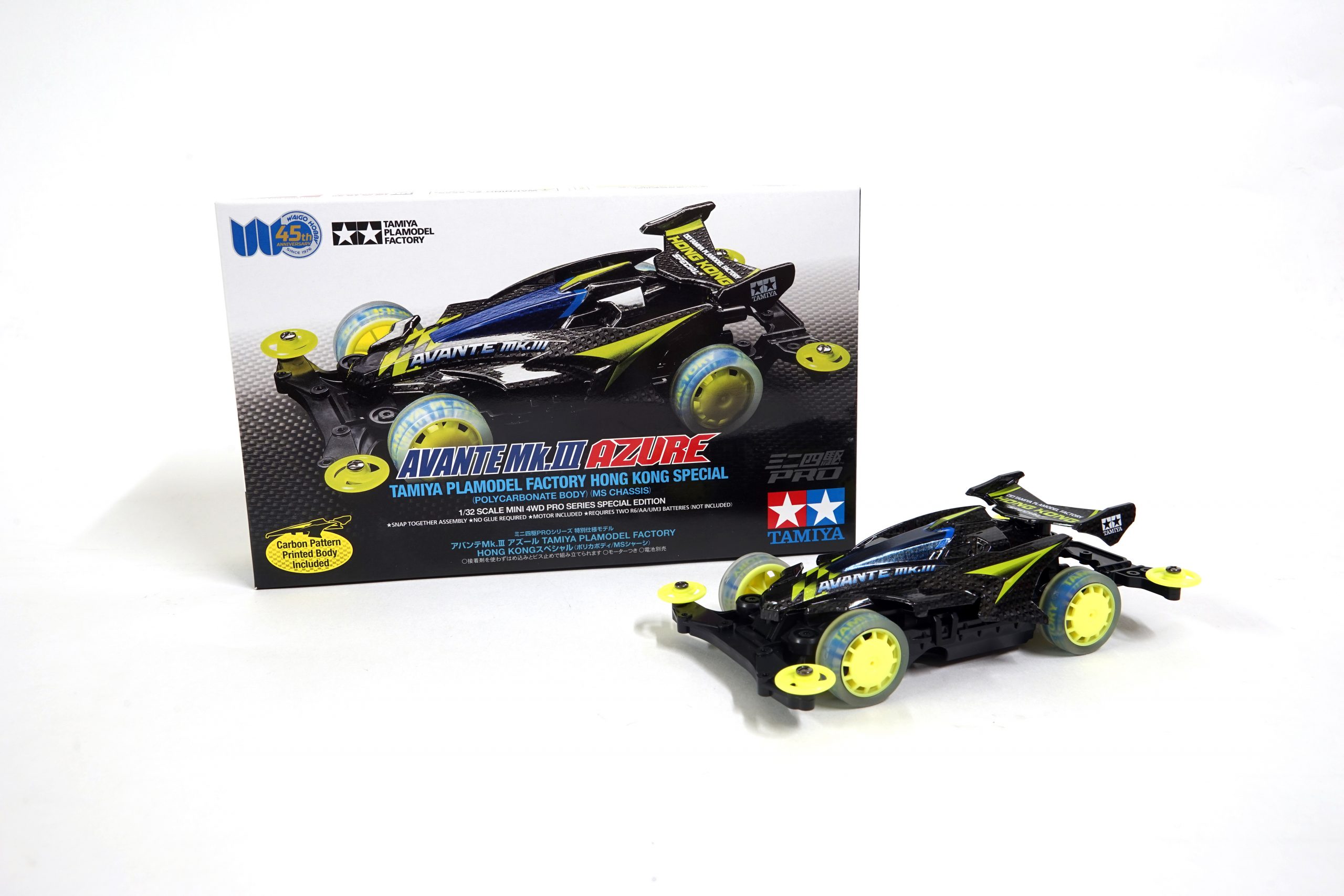 Source: Tamiya HK