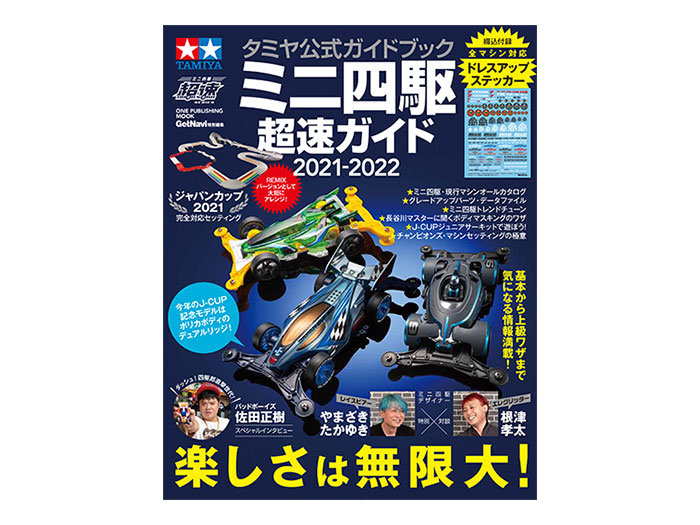 The annual super-fast mook book that condenses the fun of Mini 4WD
"Tamiya Official Guidebook Mini 4WD Super-fast Guide 2021-2022" that can be enjoyed by beginners to advanced players will be released this year as well! Japan Cup 2021 official circuit "MAX Surprise Circuit REMIX" measures setting and course detailed explanation, as well as a wide range from the basics of machine making to the trend remodeling method called "MS flexi" "chimera body" etc. ..
In addition, a mini 4WD blast interview with the laughing combination "Bad Boys" Masaki Sata, a special dialogue between designers Kota Nezu and Kayuki Yamazaki, a course strategy for the Japan Cup 2020 winner, and a mini 4WD for champions certified people. There are lots of contents such as driving thinking method, Yokohama tires and Honda e mini column. The special appendix comes with special stickers for various purposes.
○ Format / Number of pages: 102 pages of A4 wide
○ Appendix: Special dress-up sticker
○ Issued by: One Publishing
○ Author: Get Navi editorial department