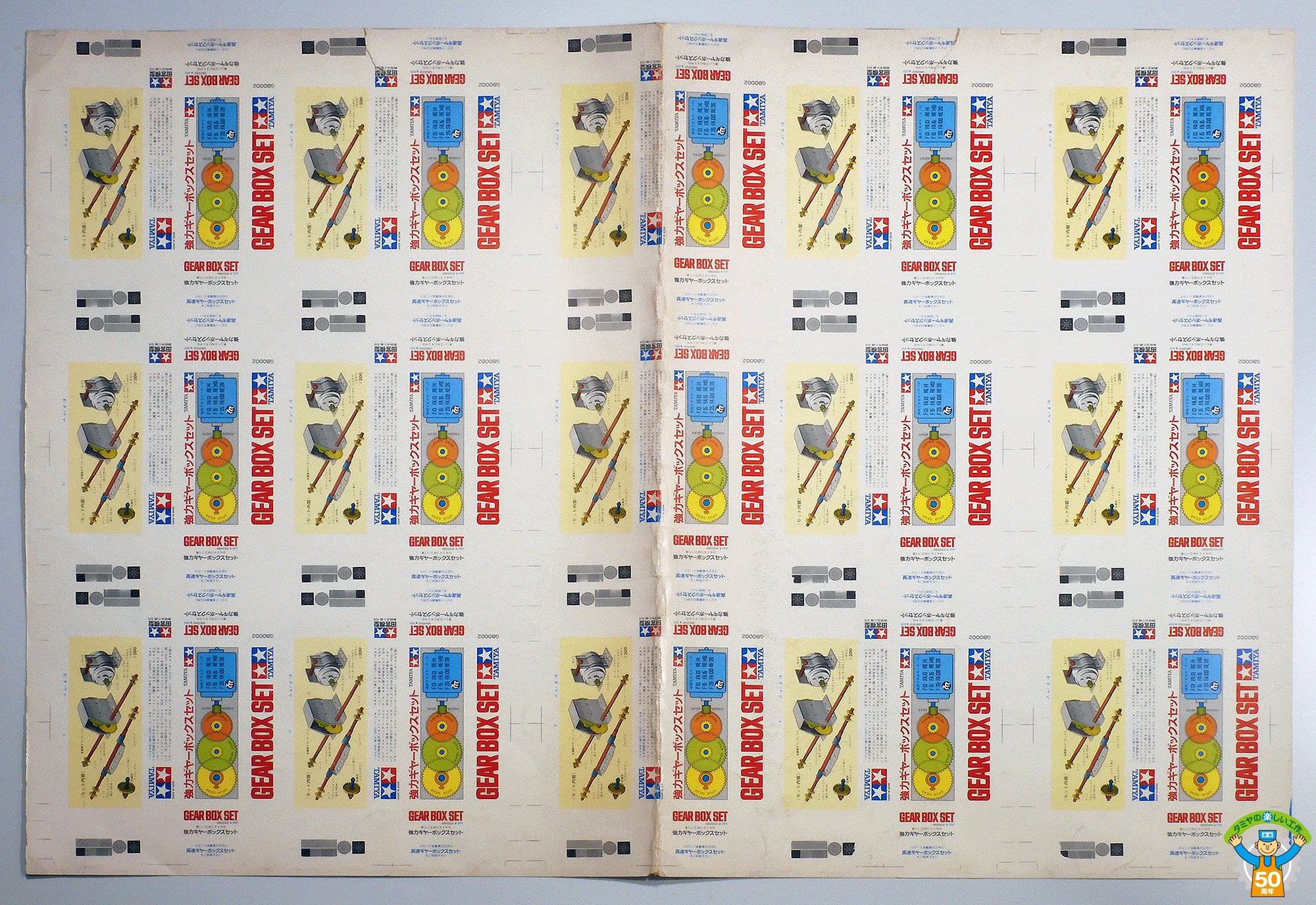 Information from the designer that the "printing out" of the "No2 Powerful Gear Box" package was unearthed in the warehouse!
Unfortunately, I couldn't find "No1 High Speed Gear Box".
Of course, it was manual work at that time. It was a block copy made by pasting phototypesetting. The handwritten line drawing is also very tasty.
See more here