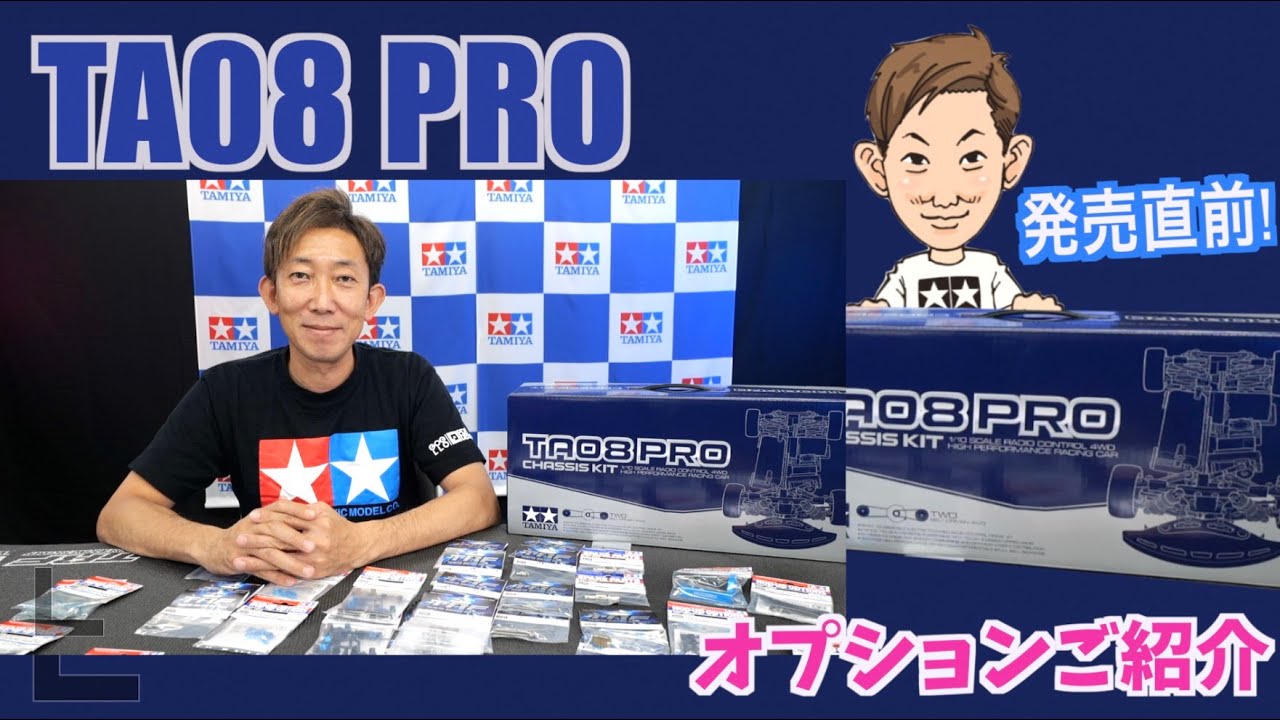 Tamiya Kakegawa Circuit Experience Meeting (Off-Road Course) Live Broadcast and Introduction of Tamiya RC Event Held in June "TA08 PRO Release Commemorative Special Talk"
・ On the day of the event, a live broadcast of the "Circuit Experience" held at the Tamiya Kakegawa Circuit!
・ Report on the "Tamiya RC Car Grand Prix" held at the Tamiya Kakegawa Circuit on 6/20 (Sun)!
・ Takayuki Kono explains the highlights of "TA08 PRO", which will finally be released around 7/3 (Sat.). In addition, a special running video is also released. This is a must-see for those planning to purchase TA08 PRO!

TA08 PRO debut match at Tamichare GT2021
We participated in "Tamichare GT2021" held on Saturday, January 19, 2021 with TA08 PRO. This is the debut of TA08 PRO.
The TA08 PRO released on 7/3 runs very well. looking forward to!

TA08 PRO Hopup option parts
Introducing optional parts that can be used for TA08 PRO. The video introduces the driving situation using the front direct and stabilizer.
Appearance
Tamiya Satoshi Maezumi, Riku Sunahara, Takayuki Kono, Paisen RC