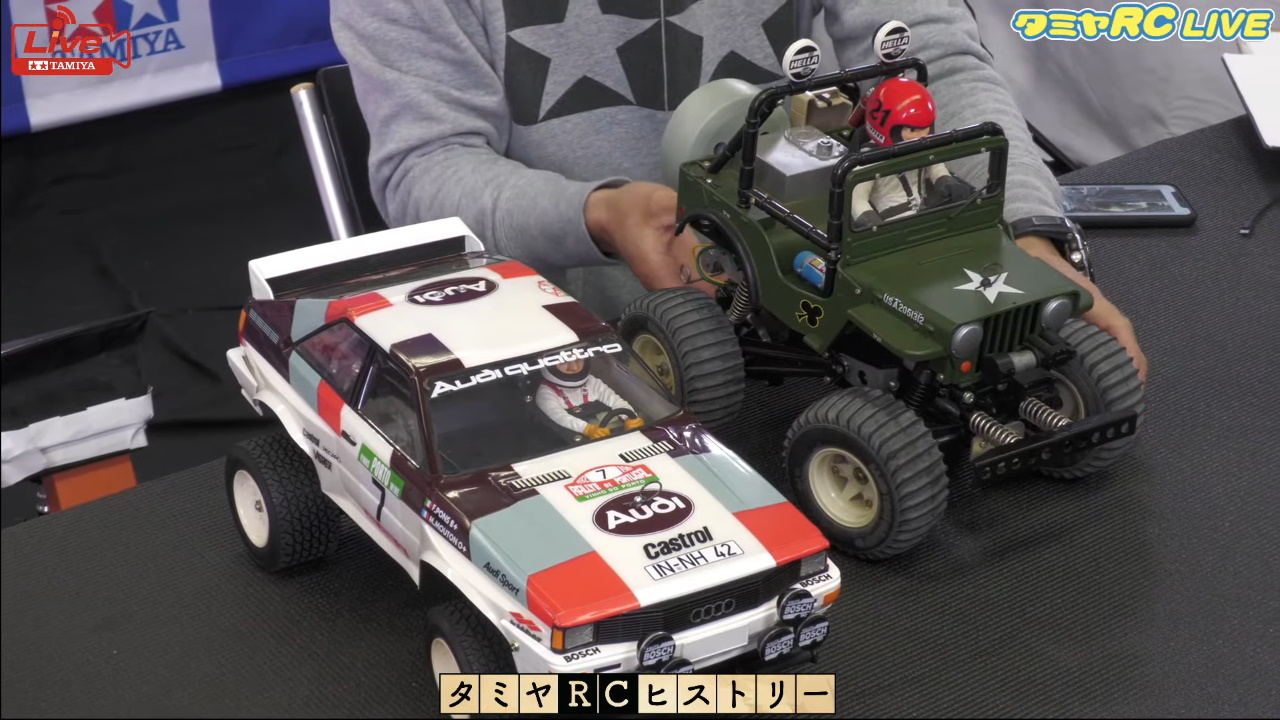 Tamiya RC Condele Results Announcement and Tamiya Engine Workshop Introduction
・ Announcement of the result of the hashtag project "#Tamiya RC Condele" !! Thank you for posting a lot of original colors, real finishes, and unique customs. Introducing a number of unique machines that are fun just to look at!
・ We will relay the "Engine RC Car Workshop" held at Tamiya Kakegawa Circuit from the site !!

Introduction of Tamiya RC March new products and 2021 Tamiya race event and Tamiya RC history
・ Introducing new products from Tamiya RC March 2021 !! We will also explain new tires for touring cars and M chassis.
・ Introducing the 2021 Tamiya Challenge Cup and Tamiya Grand Prix Regulations and the key points of race strategy.
・ Introduction of Tamiya RC History ⑦. "Wild Willis" used by the main character of the popular RC manga "Radicon Boy" in the 1980s will also appear !!
Appearance
Tamiya Satoshi Maezumi, Riku Sunahara