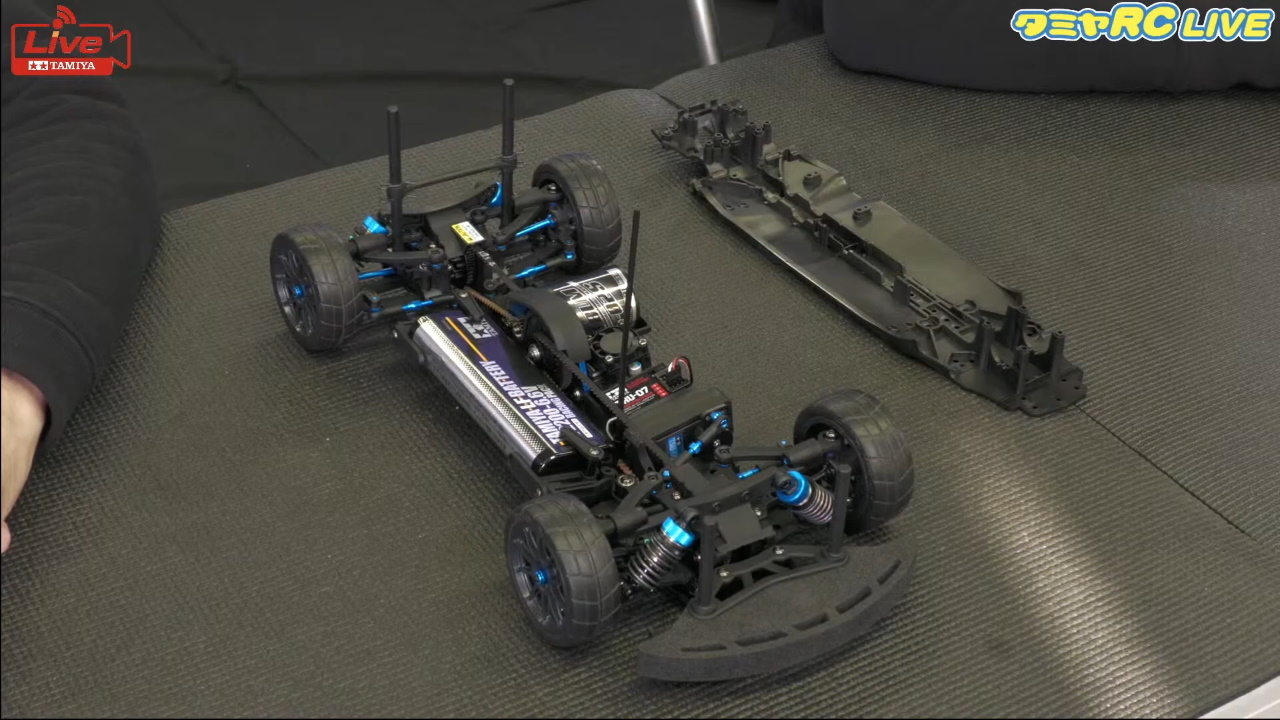 Introduction of TA series history ① and Tamiya RC high-tech course
-Looking back on the history of the TA series, which was the beginning of the current Tamiya touring car RC, from the first "TA-01" (released in 1991).
・ The popular Tamiya RC high-tech course explains how to make "gear differential" and how to select oil. Gear differentials are used in various types of RC, but they are an important part that greatly affects driving performance. We will generously convey professional know-how such as adjustment methods!

Introduction of TA series history ② and new products
・ The second TA series history that continues from the morning episode! .. Introducing the history of belt drive touring cars that started with TA03 (released in 1996). We look back on the chassis layout that has evolved with the times.
・ [Special news] Introducing the details of Tamiya NEW Touring RC car !!
Appearance
Tamiya Satoshi Maezumi, Riku Sunahara,

Tamiya Mini 4WD LIVE
Live broadcast of the Japan Cup 2020 satellite Okayama tournament venue! (plans)
A new corner "Mini 4WD Academy" has also started to deepen the knowledge of Mini 4WD.
In addition to new product information, we will be the first to introduce the latest information on YouTube Live.
You can post comments and ask questions during the live stream, so please join us in the program as well.
Appearance
・ Mini 4WD public relations: Master Ueda
・ Tamiya Mini 4WD Planning and Development Staff