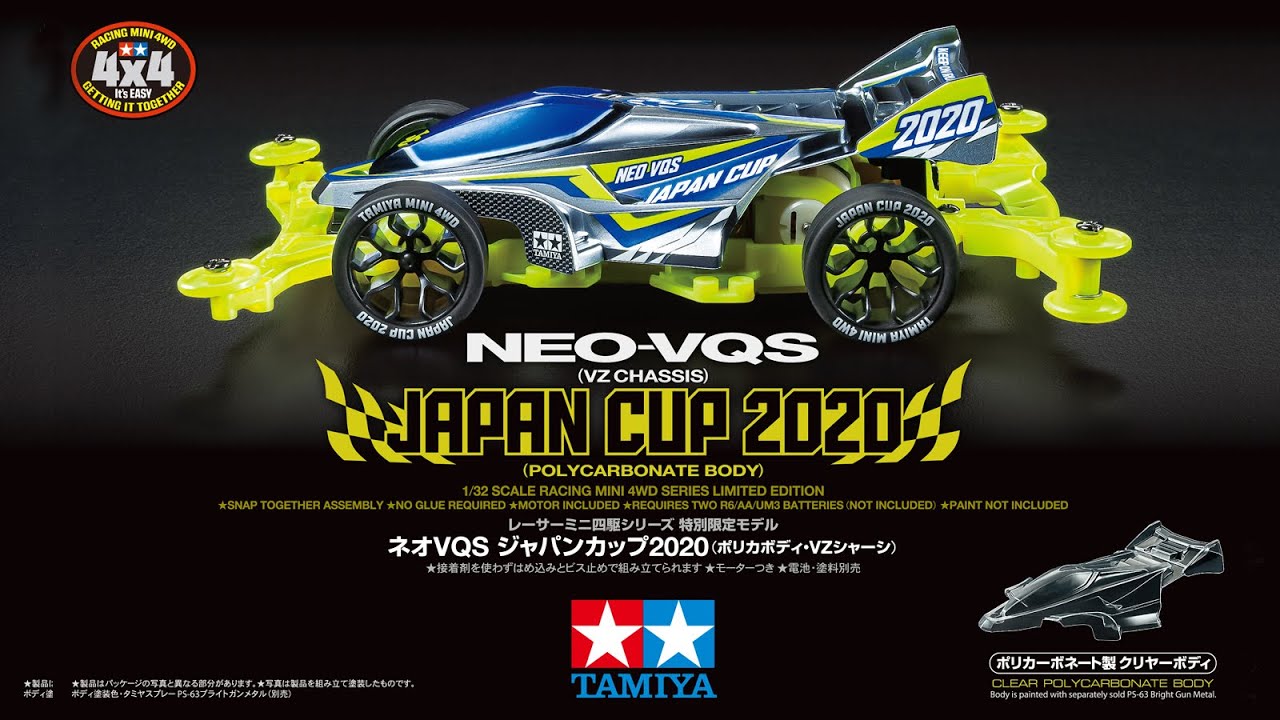 1/32 Neo VQS Japan Cup 2020 (Polycarbonate body/VZ chassis)
Released on Saturday, August 1, 2020
The Neo VQS Japan Cup 2020 is a memorial machine that brushes up the popular Neo VQS with its edgy style and next-generation driving. The lightweight and easy-to-customize clear polycarbonate body is used to further enhance driving performance. In addition, the VZ chassis is compact and has a wide range of settings. In addition, carbon-reinforced Y-spoke wheels are fitted with super hard small diameter low height tires.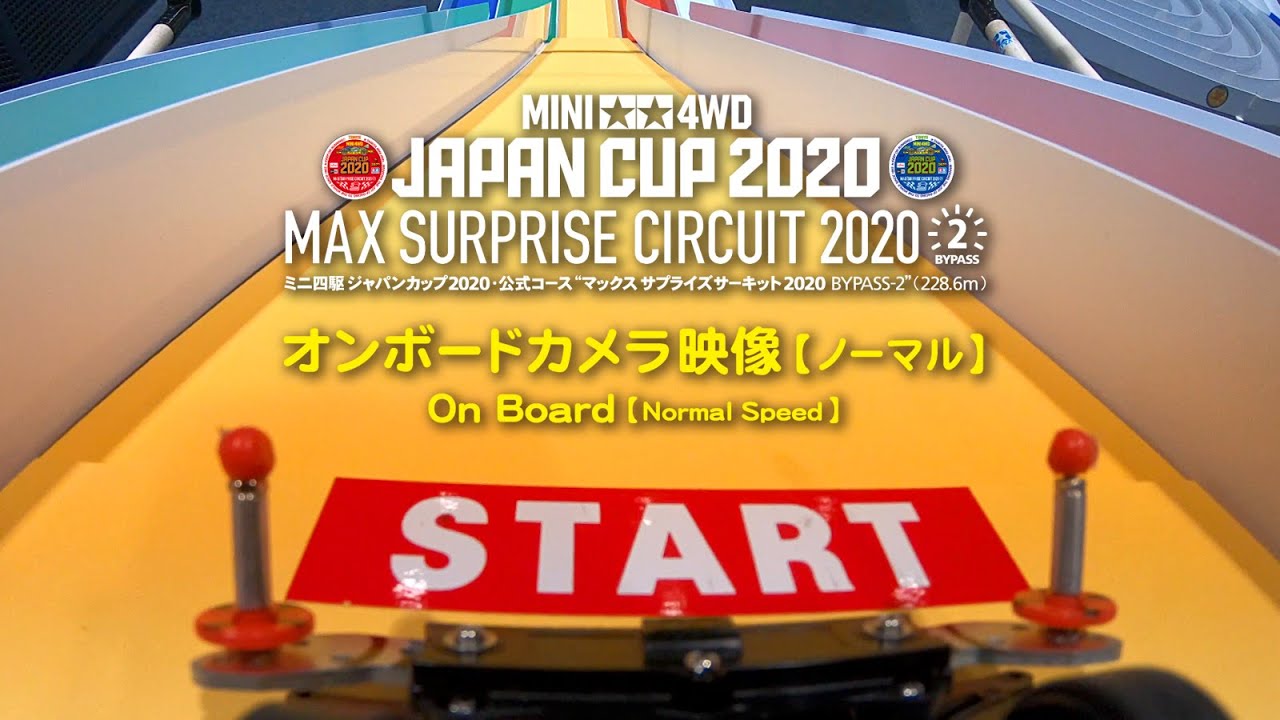 Provided by Fujitsu dry batteries This is an on-board camera image when actually driving the "MAX Surprise Circuit 2020 BYPASS-2" official course of the Mini 4WD Japan Cup 2020.
On Board [Normal Speed]

On Board [Slow Motion]
"Mini 4WD Japan Cup 2020" Click here for details!