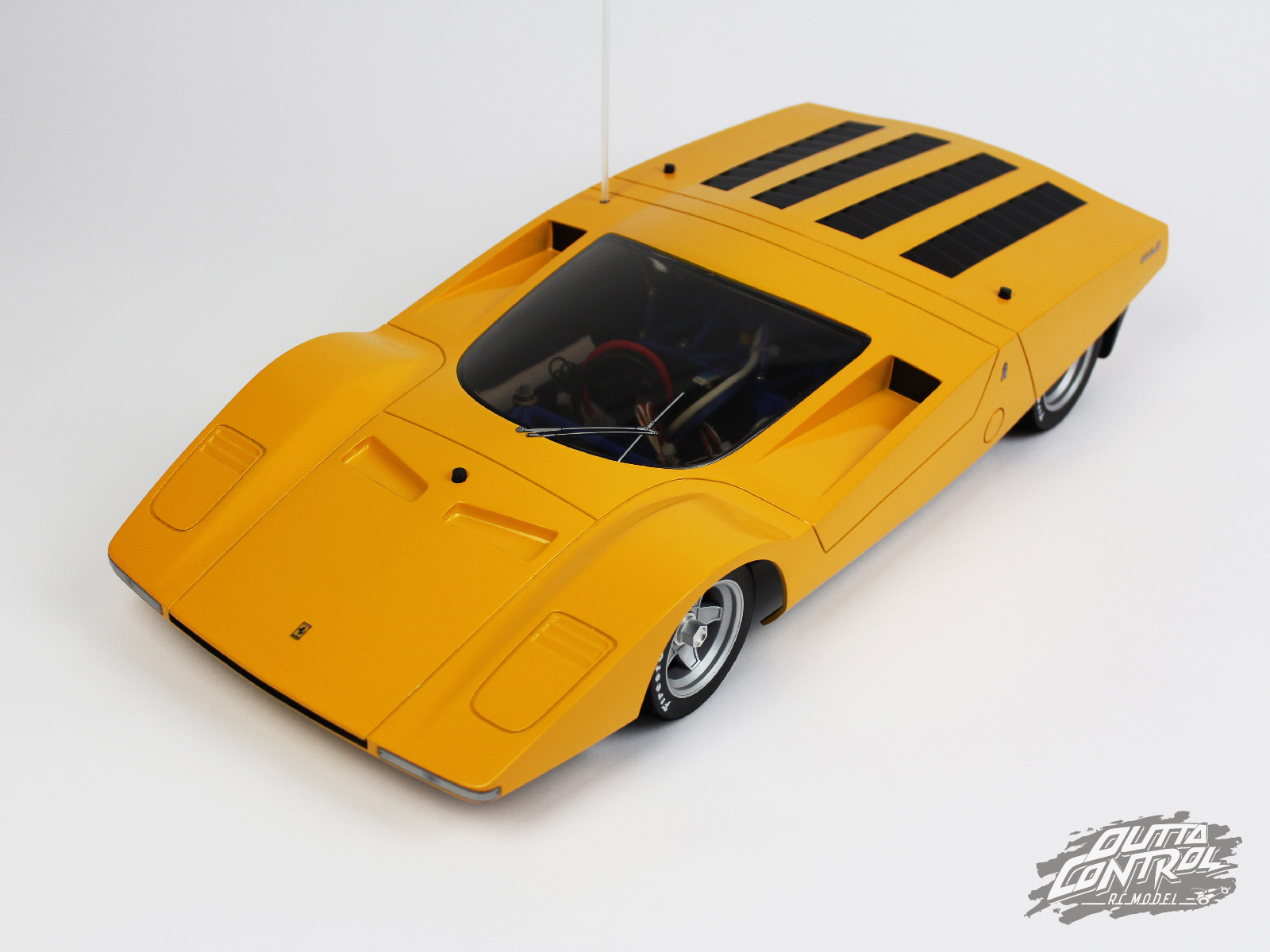 We got a fantastic custom model from a reader of ours which we gladly would like to share with you:
I am a big fan of the wedge-shaped concept cars from the late 60s, early 70s coming from Italy. So this time i picked the Ferrari 512S Berlinetta Speciale which was penned by Pininfarina. Originally the chassis for this car came for Ferrari 312P race car.
First a virtual 3D model of the Ferrari body was created consisting of 2 pieces – main body and windshield. Also the original wheels of the car needed to be created in 1/10 scale. Then the 3D data was sent to a 3D printing specialist. The main body with about 2 mm thickness was
printed in a mix of resin and ABS material and the windshield was printed in clear resin. The wheels were also printed from resin/ABS. The special wheel nuts are special production made from aluminium.
In order to make the model look more realistic and close to the real car the rear end of the Tamiya chassis was modified and a setup installed that carries exhaust tips made from aluminium and a gearbox.
The painting of the body was quite time consuming, as when the printed parts come out the surface is not smooth. So putty, several coats of primer and sanding is needed before the body colour can be applied. Several coats of yellow followed and in the final step the surface was polished with 3000 grid sanding paper and then polished to a high shine.
For details like Logos, lights, wiper, intakes I created decals, which were applied in the final step.
This 1/10 model is a prototype from a prototype. But unlike the original car the smaller pendant is running and able to hit the track.
Contributor: Michael Leonhard from Vienna, Austria