Editorial department Matsuzaki / Editorial member Boyaki
Hello, this is Matsuzaki of the editorial department! A message video from the people who appeared in the magazine of the brother magazine "Showa 50-year-old", which was launched last month, was released on YouTube again, following Dr. Murashimbo of the other day!
The first mini 4WD boom started in 1987! The Mini 4WD, which was born as a mascot version of an RC car, began with the thought of President Tosaku Tamiya (at that time) to make a kit that could be assembled and enjoyed easily by elementary school students. To talk about the mini 4WD boom that happened around the 1975 male generation, which was about the upper grades of elementary school at that time, it is absolutely indispensable to Mr. Yasuyuki Maeda, "mamiya no mae-chan". Talking to Mae-chan, who appeared in "Korokoro Comic" magazine and served as a moderator while working for Tamiya RC Car Grand Prix, which was broadcast on TV Tokyo. I was able to ask. There should be many people who were crazy at the time! Let's think about that time!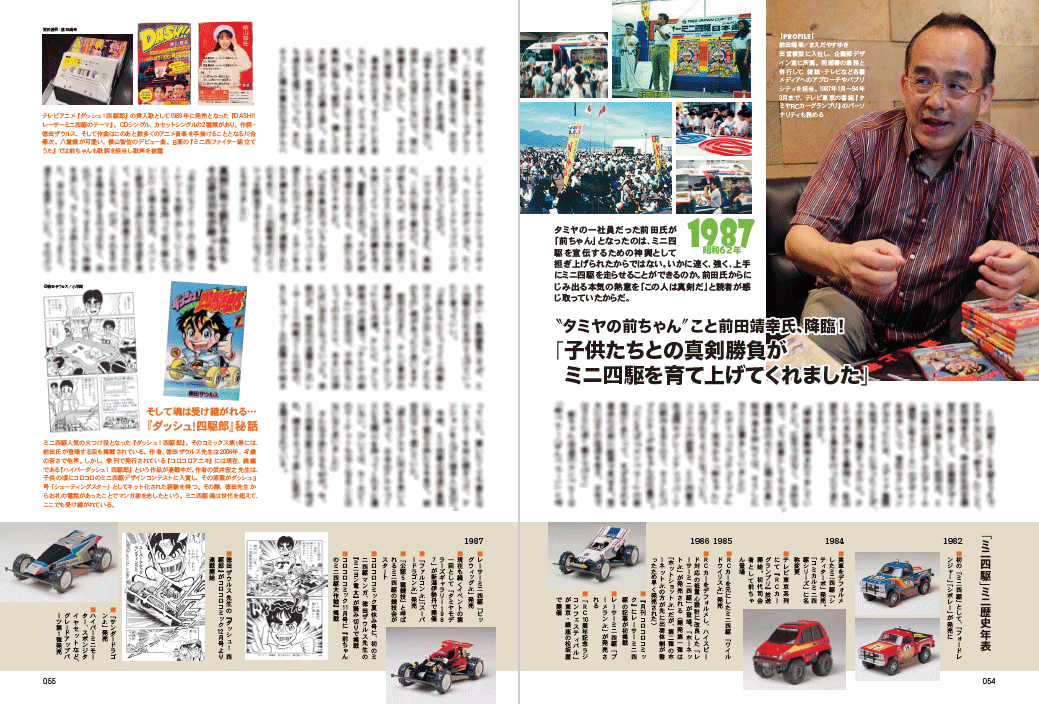 It seems that it is said to be the third mini 4WD boom now, but it is probably the 1975 male generation who was an elementary school student at the time of the 80's boom. After this interview, I received a message from Mae-chan for a man who became an adult in 1975. Please take a look!
Source in Japanese language: Showa 40 years man magazine