Toyota Gazoo Racing TS050 HYBRID 2019 (MA Chassis) (Polycarbonate Body)
This is a mini 4WD of Toyota Gazoo Racing TS050 HYBRID that won the traditional 24-hour race held in June every year in 2018 and 2019 and won the series championship of the World Endurance Championship. Realistic modeling of aerodynamic style. Marking is prepared with a sticker and finished on both No. 7 and No. 8 cars. The chassis adopts MA with excellent driving efficiency.
Hobby Show Tamiya Booth Sales Corner
Tamiya booth sales corner has a lot of attractive products. Please come and visit us.
There is a limited number of goods. When sold, please forgive me. Also With regard to popular products, we will limit the per person of your purchase quantity. In addition, products that you have guided the content, etc. Please note that it is subject to change. The price shown is tax included (8%).
Event venue limited products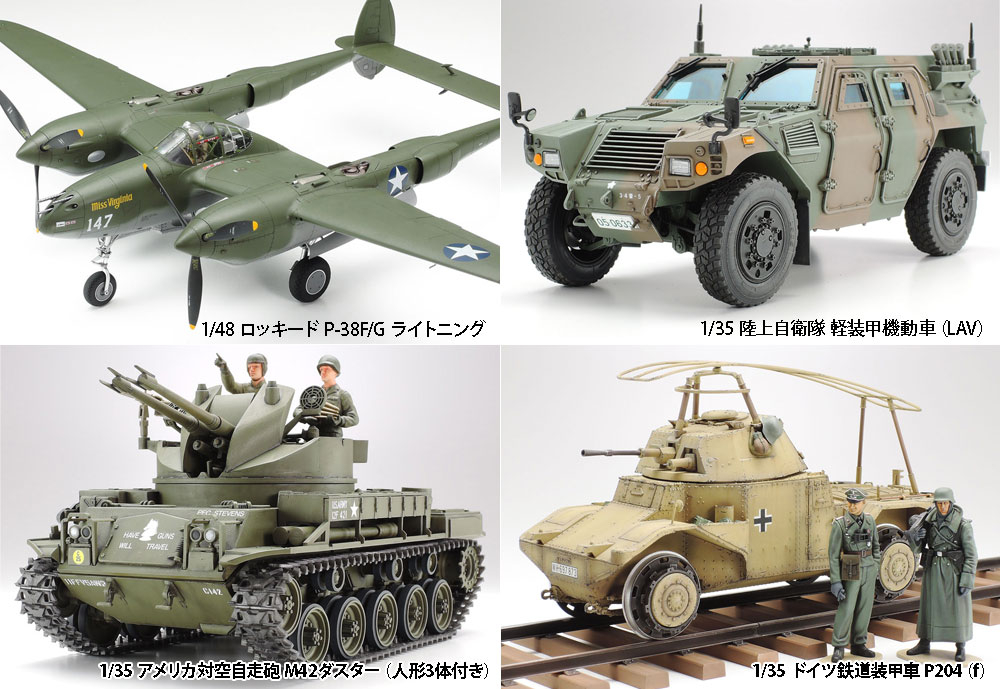 ■ 1/48 Lockheed P-38F / G Lightning (white box) (4,320 yen)
■ 1/35 JGSDF Light Armored Vehicle (LAV) (white box) (3,024 yen)
■ 1/35 American anti-aircraft self-propelled artillery M42 duster (3 with body doll) (white box) (2,808 yen)
■1/35 Deutsche Bahn armored P204 (F) (white box) (¥ 3,564)
and ※ white box (Shirobako) is ?
This is a prototype model kit that will be produced in a limited production prior to the product launch. The outer box and assembly drawings are printed in simple form, and the color and shape of the parts may differ from the product version.
Venue pre-sale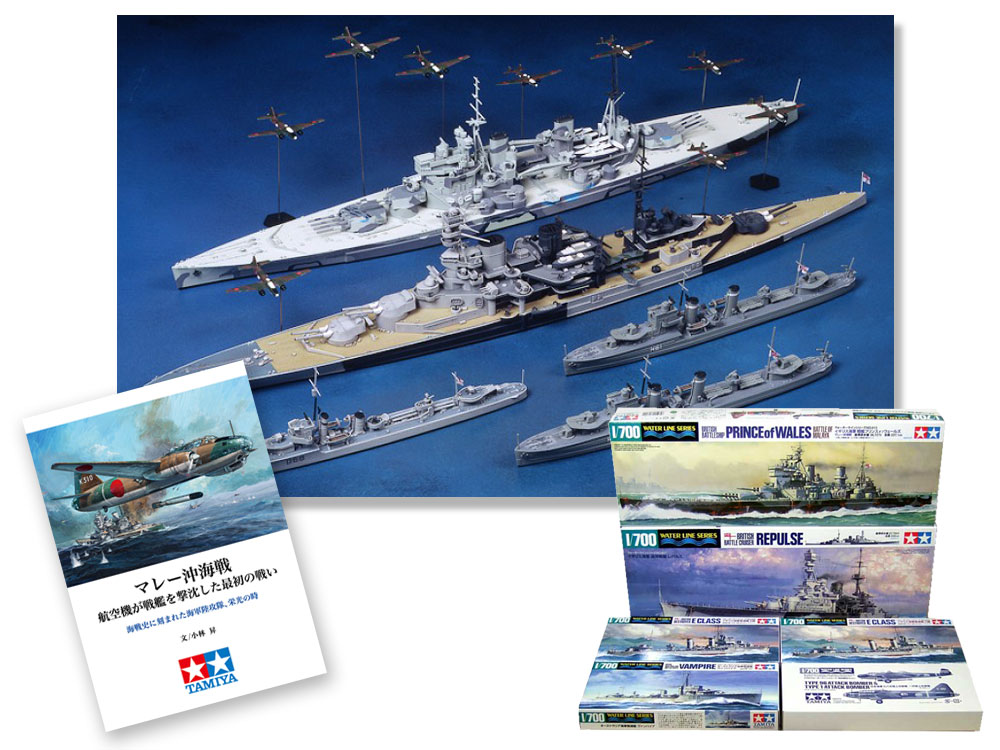 * Also available at the Waterline booth.
■ 1/700 Malay Offshore Battle Set (with commentary booklet) (12,744 yen)
A set that can arrange the participating ships and aircraft on 1/700 scale on December 10, 1941, known as the first naval battle in history, where the main battleship in operation was sunk only by aircraft attack Re-appearance.
In addition, a new booklet (8 pages in total) that explains in detail the Battle of Malay offshore is a new set. A well-preserved version of the document that also contains text that spells out the history of the battle by Mr. Noboru Kobayashi, known for " Japan Plastic Model 60 Year History ", photos of the time, organization chart and attack chart of the attack squad is.
《Set Contents》
・ Royal Navy Battleship Prince of Wales Battle of Murray Offshore (with 4 sets of land attack and 3 types of 96th land attack) × 1
・ Royal Navy cruiser battleship Repulse × 1
・ Royal Navy destroyer E class × 2
・ Australian Navy Destroyer Vampire × 1
《Service Item》
・ Ninety-six Type Land Attack × 6
・ One-Type Land Attack × 6
・ Exhibition Wire 30 cm × 10
・ Murray Offshore Battle Description Booklet 8 pages × 1
* Package with convenient handle It is set. * Since the 1/700 Prince of Wales Battle of Murray Offshore Kit includes 4 sets of land attack and 3 types of 96 attack aircraft from the beginning, this set includes a total of 19 land attack aircraft Comes with.