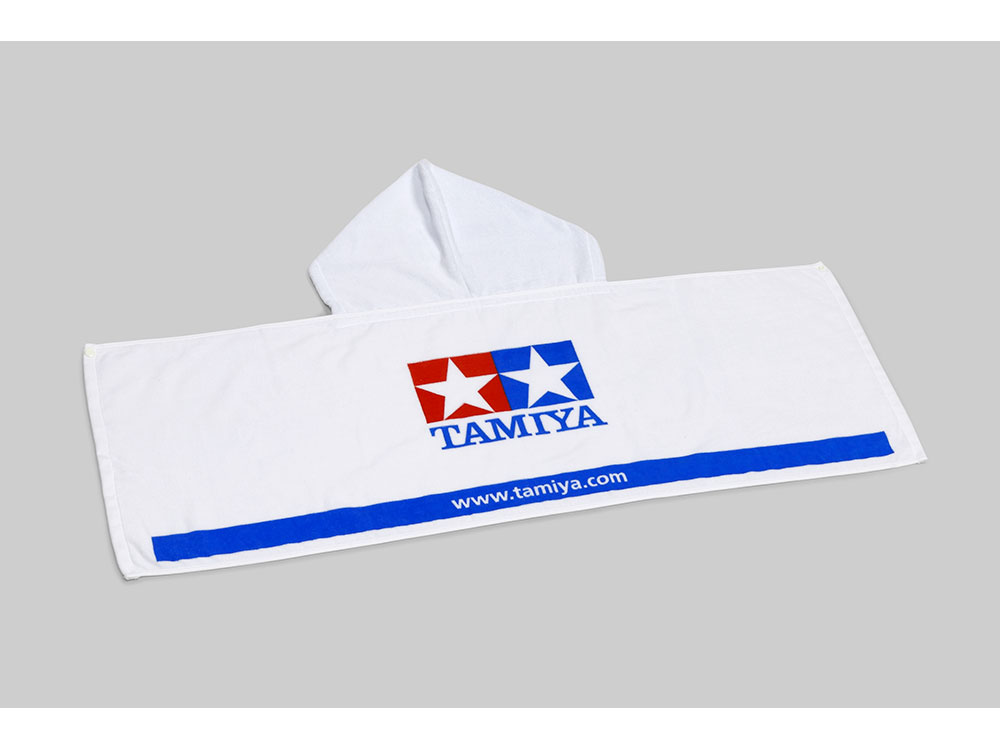 Tamiya marks on white background, simple original design hooded sports towel. Ehime prefecture boasts the top market share of domestic towels, using high-quality towel in Imabari city. With 100% cotton, the touch is soft and water-absorbing is also preeminent. Also, because it is hooded, you can wear it, it will be active in various outdoor scenes as a sun shield and rain exclusion. Hook with difficulty to shift when wore. It is a charming finish as a fashion item.
★ Color: White, Material: 100% cotton
※ The image on sale may differ slightly from the actual product.