Item No: 18709 1/32 Mini 4WD REV Series No. 9
BARON VIENTO (FM – A CHASSIS)
Scheduled to be released in the spring of 2018 1,080 yen (main unit price 1,000 yen)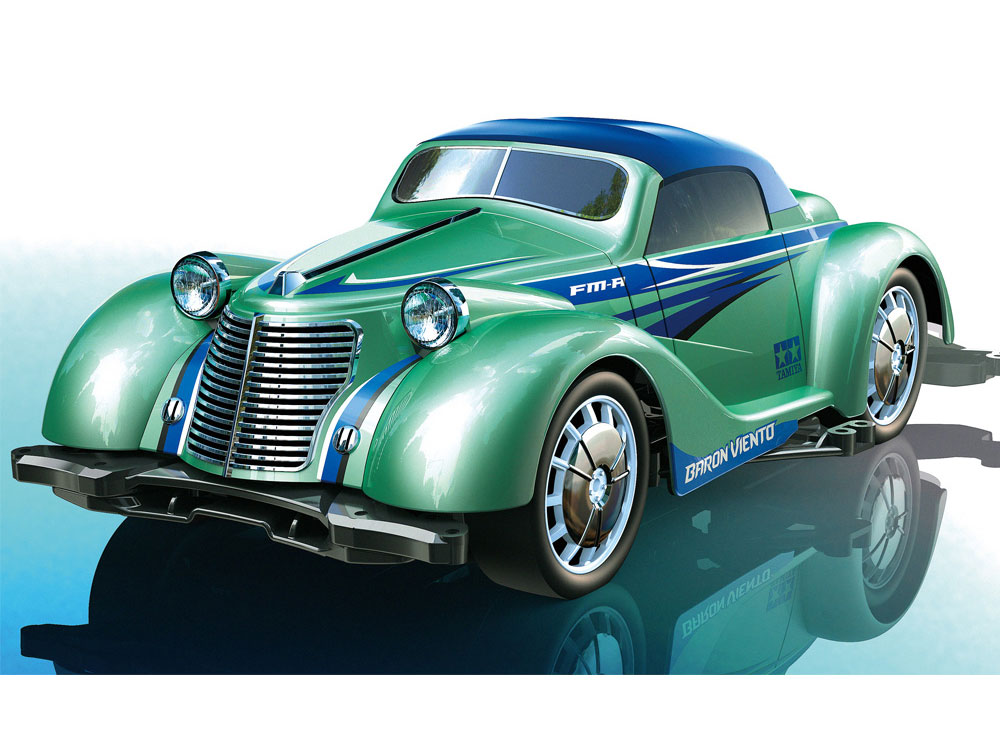 Total length = 156 mm
The third popular adoption machine of the popular FM – A chassis is "Baron Viento" which characterizes the body of the image which customized the classic car which can not be seen in the past series. The grill and the headlight produce different stereoscopic effect with different parts. The height of the chopped roof has been reproduced in realistic texture of the hood.
※ Chopped roof is one of the custom car styles that cut out a part of the pillar to lower the car height.
■ Body made of ABS · Light green ■ FM-A chassis · Rear stay is ABS-resistant to impact · Black ■ Parts such as rollers and skid bars are low friction material · Black ■ Wheel is white dish type ■ Tire has outer diameter 26 mm low height · black ■ Metallic style sticker adopted ■ Gear ratio 3.5: 1 ■ 130 type Motor included included
2018 Spring release schedule
Details will be announced again after the decision.