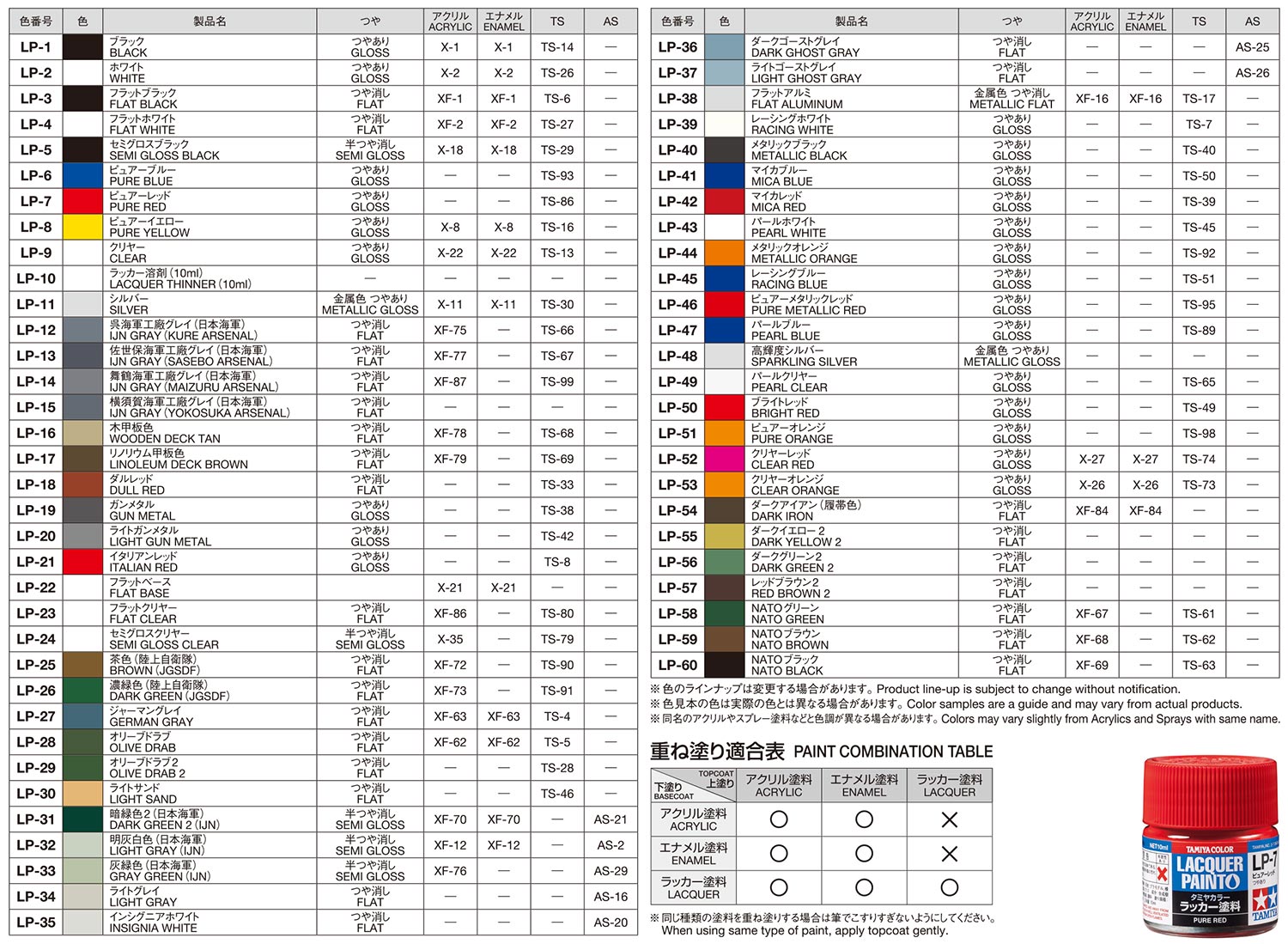 ⇒ Tamiya color compatibility table download (PDF) / TAMIYA COLOR Matching list download (PDF)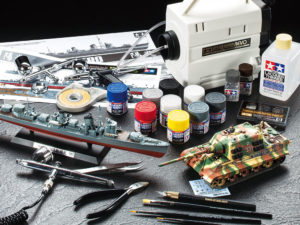 TAMIYA COLOR LACQUER PAINT
Painting improves the feeling by affecting the finish of the model. From Tamiya, acrylic and enamel bottled paints and lacquer series spray paints are available, but this time a new bottle of lacquer paint will join. Since it is a bottle, it can handle from wide area to delicate painting using air brush, of course it is also possible to mix colors freely. In addition to a strong coating film and fast drying time, excellent coloring is a feature of lacquer type paint. Also, since the initial drying is relatively gentle, finishing with brush painting is also a big point.
Now, existing Tamiya color range of quality paints – has long helped modelers achieve the perfect finish on their scale masterpieces. Now, existing Tamiya Color bottled acrylic and enamel paints, plus lacquer spray paints are joined by the new Lacquer Paint line with bottled Tamiya Colors. With a tough membrane, and swift overall drying times – but slow initial drying a beautiful unblemished finish – we are sure that that will you will become an essential item in your modeling armory.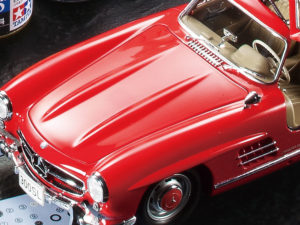 Excellent coloring, beautiful gloss features
Beautiful colors with superior gloss
For glossy paint such as car model and motorbike model, it is best to spray paint with lacquer paint. Good coloring, beautiful luster is a feature of lacquer paint. Moreover, since the coating film is strong, it is safe to polish the compound and so on, and you can create gloss with deeper depth in the polishing operation. In addition, special features for car models such as Pearl Blue, Maika Red, Pure Orange and so on, which had been available only in spray cans, are also available. You will be able to enjoy spray painting using air brush.
Colors only only available as sprays – Pearl blue, Mica red, Pearl blue, Mica red, Pearl blue, Mica red, Pure orange and more – are now in bottled form, removing the need for decanting when you want to airbrush.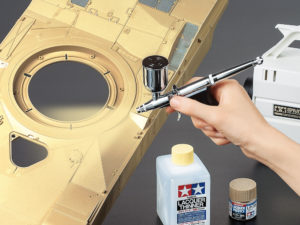 Ideal for airbrush painting such as spray work
Great for airbrushing
It is excellent for coloring and is ideal for painting a large area with an air brush. When using it as an air brush paint, dilute lacquer solvent 1 to 2 with respect to paint 1. It is a trick to finish cleanly to blow 2 to 3 times thinly without thick coating at once. Also, if you brush the whole paint with lacquer paint and brush the small parts with enamel paint, you can fix small parts that protrude without melting the substrate.
Tamiya Color Lacquer Paint's true, consistent tones make it perfect for airbrushing large areas. Mix 1 part Lacquer Paint with 1-2 parts dedicated thinner, and make 2-3 pass over the subject with your airbrush. Pick out the details with Tamiya Color enamel paints: Lacquer Paints provide a durable basecoat that remains undamaged by enamel topcoats.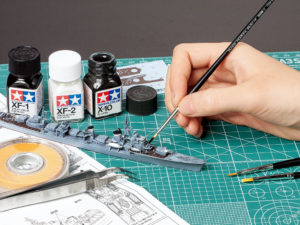 Shorter drying time, higher working efficiency
Efficiency is the name of the game
It is also a big point that drying time is short. Depending on the color, it will be dry enough to touch by hand in about an hour, if you put it on a day it will be okay to paste a masking tape. You can speed up the work quickly on the parts that need to be painted by masking. Also in the case of overcoating, it is best to overcoat lacquer paint and overcoat acrylic paint or enamel paint on top. It is a pleasing point that there is little worry that the undercoating lacquer paint will melt.
Again, as Lacquer Paints provide a durable basecoat that remains undamaged by Tamiya Color Lacquer Paint dries quickly: Most colors are safe to touch after hours and sometimes after hours, saving valuable time in the masterpiece enamel counterparts, there is less worry during paint jobs that require multiple layers of paint.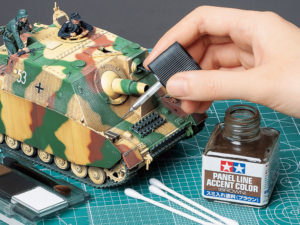 Strong paint and smearing can also be done safely
Strong paint film
No worries when weathering
Various weathering paints indispensable for enhancing the texture of the military model. We mainly use enamel paint to reproduce dirt such as washing and smearing, mud and oil which enhance the three-dimensional feeling. If lacquer paint is used for the body color of the base, the coating is strong so weathering with enamel paint can be done with confidence.
Tamiya Color Lacquer Paint's resistance to enamel paints is a big advantage in the weathering process, too, as enamel paints are most commonly used for the application of washes, and depiction of dirt, grime and oil – in particular on military model subjects. Just apply a Lacquer Paint basecoat and get to work weathering!
Related information
⇒ Tamiya color lacquer paint 1st LP-1 to 15