This time, we will present works at the award ceremony of the modelers contest on October 9th.
At the announcement of each prize, there is a total evaluation of Hasegawa master, a certificate of commendation, a trophy (shield) and a supplementary prize,
It was promoted in a peaceful atmosphere. (Kogori is also proceeding with support while moving forward)
After each prize announcement, each person takes a commemorative photo with the work.
And attendees All the group photos are here! Everyone, it is a bright smile!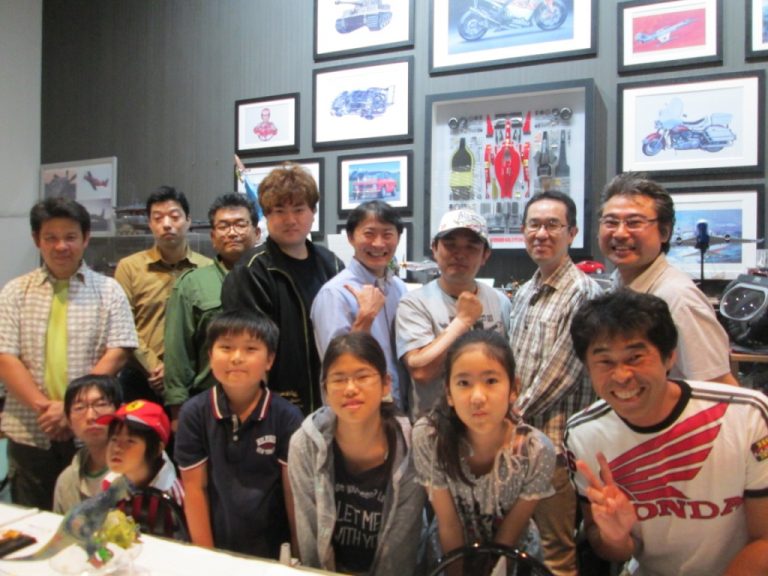 In the awards ceremony, arrange all the winning works on the desk of the studio.
At a congratulatory time after the award ceremony, customers working at the atelier also often skipped work,
I will talk with the creators while seeing the works.
When it is being exhibited, it is sometimes in the work case, so you can not see the details thoroughly
It is possible to see it in close proximity here.
Especially diorama works etc. which are built up to the back side of the work, by seeing from a different angle
The depth of the work is transmitted more.
The work of sweets decoration etc. "It looks yummy!" "It sounds like a genuine article" It also raises a voice.
It is a pleasant thing to let many people say the impression of the work directly.
I am also looking forward to seeing lots of wonderful works in the next contest!
Everyone who participated, thank you very much!
Well, here is the introduction of winning works: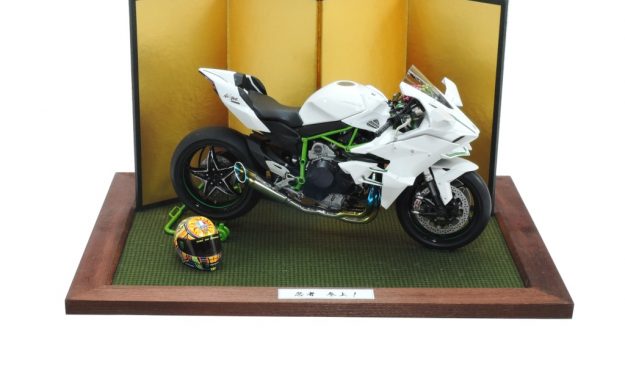 The Hasegawa Master Prize was awarded by Mr. Takahide Kanagawa's "Ninja Come on!"
Kawasaki Ninja H2R painted in white is sharp and very cool.
It seems to be an image of a ninja who stepped into the castle.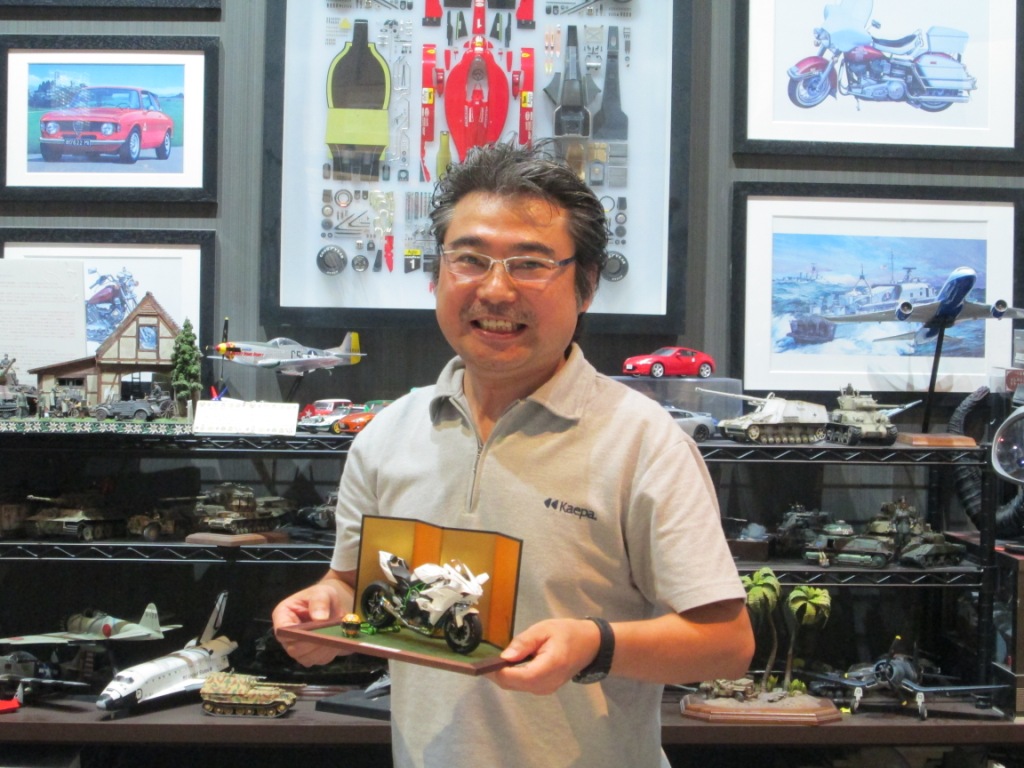 Mr. Kanagawa who was awarded.
Congratulations ☆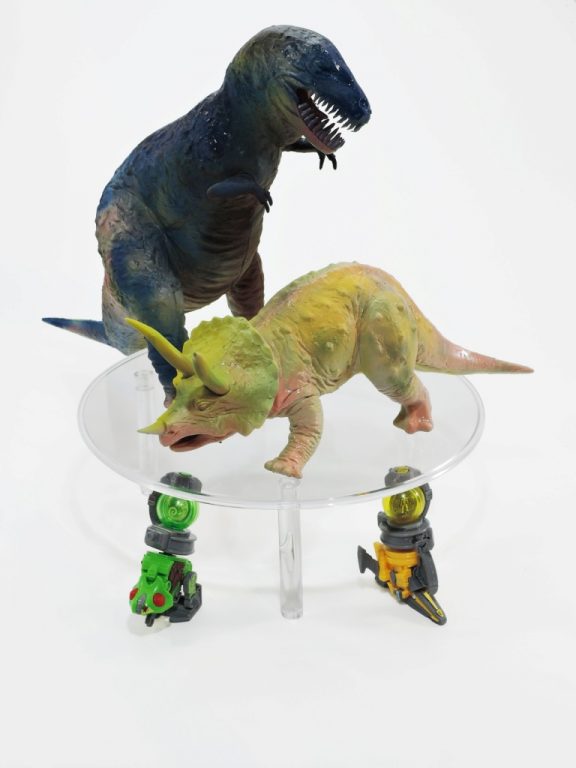 Noriko Nakamura who won the Tresa Yokohama award "What a delicious three days old and cheerfully"
Haa-kun is 3 years old ☆ The first plastic model! (※ Cure Tama is not a Tamiya product)
Made favorite dinosaur with parents mother in the atelier of Tresa.


Nikkori Kun! Love dinosaurs, decorate with your house!
Source in Japanese Language: Tamiya Plastic Model Factory