The world "Patch" by model matching and video expression matching. It is an AFV model photo contest held once a year, where not only Japanese domestics, but also international forces will gather. Particularly greatly appreciated works with new products. Please blow new breeze with your idea full of ideas, click hard. The application deadline is effective on the day of September 1, 2017 (Friday) . We look forward to your application.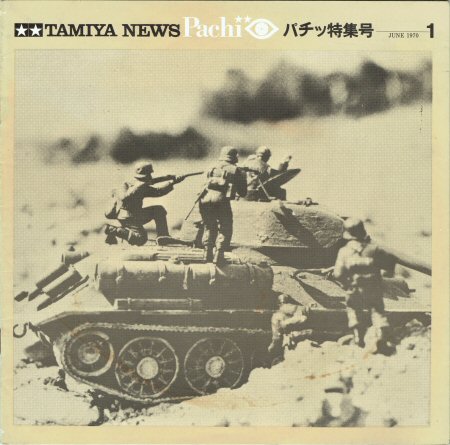 Please choose from two departments
Scene photography department
Please photograph the scenery work like a real battlefield picture and apply. Military miniature series, world figure series, other Tamiya scale model combined photo is OK.

Work Photo Category
Appeal photos and make painting techniques for vehicles and dolls. It can be a work made according to the instruction manual of the kit, or a work with remodeling added. You can also use the work photographs incorporated in the scenic table.

Bonuses (planned) 
 * Each will be chosen from the scene photography department, work photography department.
| | | |
| --- | --- | --- |
| Gold Award | 50,000 yen prize | 1 each |
| Silver Award | Prize 30,000 yen | 2 each |
| Copper Award | Prize 20,000 yen | 2 each |
| Model Art Prize | Prize 20,000 yen | 2 each |
| Good work | Prize 10,000 yen | Each 6 people |
| Junior Prize | Prize 10,000 yen | 2 each |
| Special prize | Prize 10,000 yen | 1 each |
The Junior Prize is selected from those who are under 15 years of age and have not joined gold, silver, copper, honorable mention.
Special awards are chosen from among unique works, especially elaborate works, unique works.
We will send a pamphlet of "Pachi Contest 77" to everyone who posted the work.
Application Requirements
■ Applicable products
Please apply by using mainly 1/35 military miniature series, 1/48 military miniature series, 1/16 world figure series, 1/25 tank series mainly.
In the scene photography department, even if it is a Tamiya product, it can be used in combination with military miniature products, world figure products, even for other scale models.
Products made by other companies' vehicles and accessories are mainly used, and works in which Tamiya products are only partially visible are not accepted.
■ Types of pictures
Pictures can be color or black and white. Please apply for color in 2L size (about 130 × 180 mm), black and white in cabinet size.
We accept works shot with digital camera. Please print with 2L size and apply. In this case, image processing other than adjustment of color tone and contrast of the entire screen is prohibited.
■ Application method
Please tape each piece of work cards on the back of the photo one by one .
Be sure to write the title, scale, vehicle name.
When sending photos, please do not break by attaching a mount.
It is fine even for remodeled works with photographs in the process of making it easy to remodel.
Works are limited to unpublished works.
We will not return the photo, so please be forewarned.
⇒ Work card (PDF)
■ Review
■ Announcement of winning
Tamiya News November issue magazine, Tamiya website, monthly model art magazine.
We will notify winners by letter.
Winning works will be posted in the patch contest pamphlet.
Application deadline
September 1, 2017 (Friday) ※ postmarked effective
■ Destination of the work
Tamiya "Pachi Contest" staff, Co., Ltd. 3-7, Onegahara Suruga-ku, Shizuoka City Shizuoka Prefecture 422-8610
For inquiries about entry, please go to Tamiya news editing room. TEL 054-286-5105
※ Personal information you applied for the purpose of using in a patch contest.
We will not provide it to third part without prior consent except under laws and regulations.