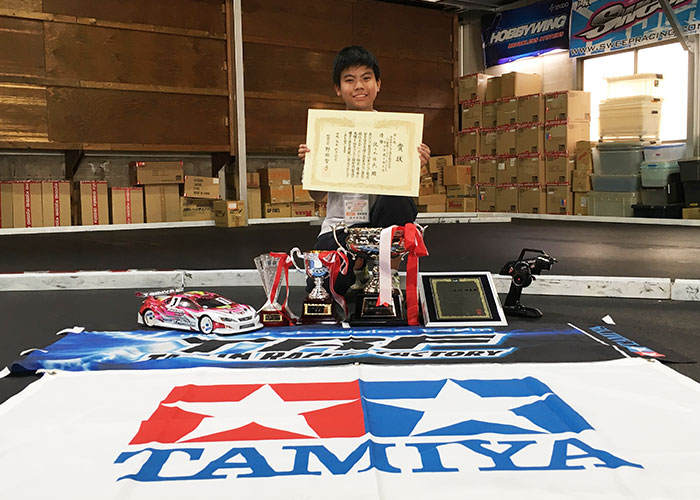 Tournament name Heisei era27 electric touring car · sports class All Japan Championship and Minister of Internal Affairs and Communications ·
Date August 26-27, 2017
Place Nagoya City, Aichi Prefecture "Racon heaven Nagoya store"
Competition summary
Private The All Japan Championship sportsman class deciding Japan's best driver was held in Nagoya city, Aichi prefecture. Forty-five players participate in the technical course "RC Convenous Heaven Nagoya Store" where experts gather from all over the country. At the hall, we supported Tamiya users who participated in TRF Kono Takayuki.
 
Taku Sasaki, who won the first champion in the "Tamiya World Champion Decision Battle" last year 's "Tamiya World Champion Decision Game" last year, used the TRF 419 X to overwhelm others from qualifying with aggressive running full of youth. Top goal is to go six times in qualifying five times. With that momentum, the finals won the first and second rounds and finished brilliantly this year sportsman class champion. As Tamiya, he won the same class ever since Takahiro Naemura of 2011.
For the setting sheet of Sasaki player, please click here