Hello! Rurubu NEWS editorial department. Suddenly, what do you imagine Shizuoka when you say everyone? Speaking of Shizuoka, although it is a famous city of Tokugawa Ieyasu, I often go through the Shinkansen "Nozomi" but I think there are many people who have never got off. But in the city of such Shizuoka, the spots of attention are now being thrilled! Is it? (C) Sobu / Sunrise
I participated in the press tour that took place on July 5 (Wednesday), and have thoroughly investigated its charm. We will deliver it in all four series so please enjoy it!
The first thing I went down to Shizuoka station was "Shizuoka Hobby Square"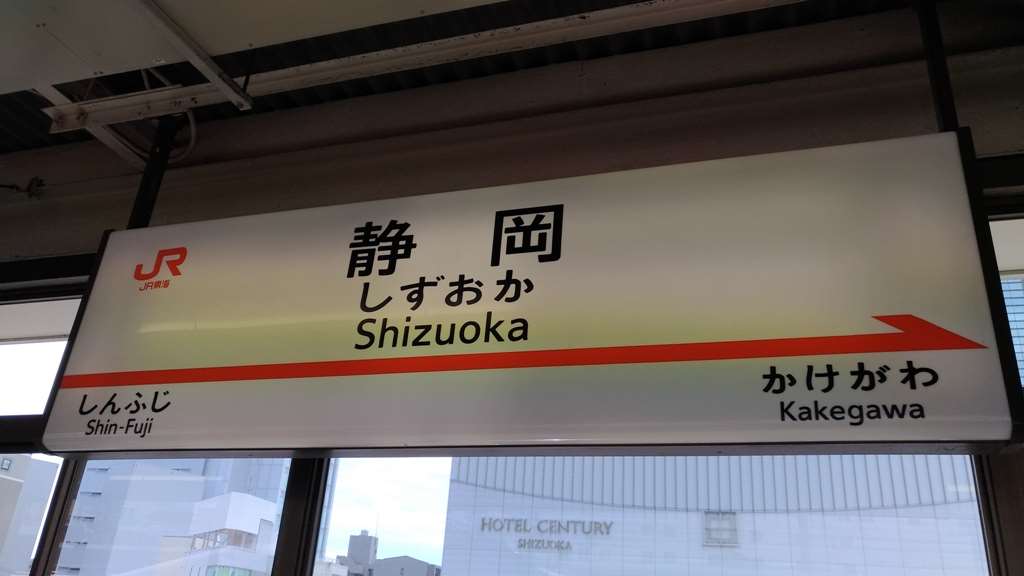 I arrive at Shizuoka station about 1 hour from the Tokyo station on the Shinkansen "Hikari".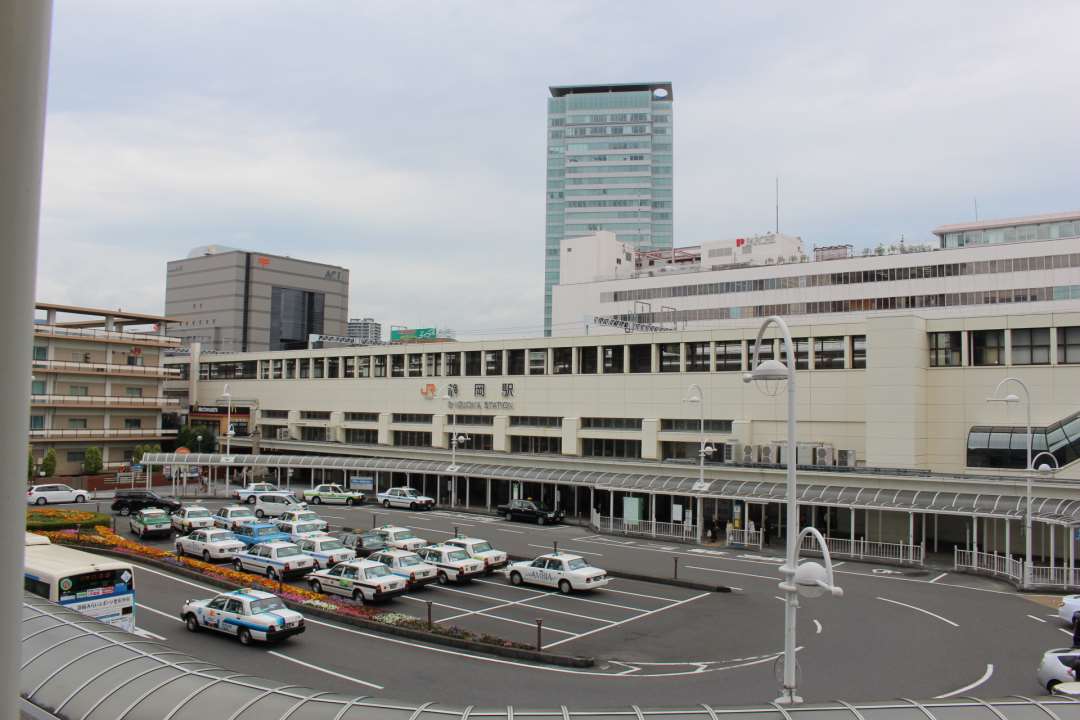 I walked a little on the passage leading to the "South Exit" on the Shinkansen side …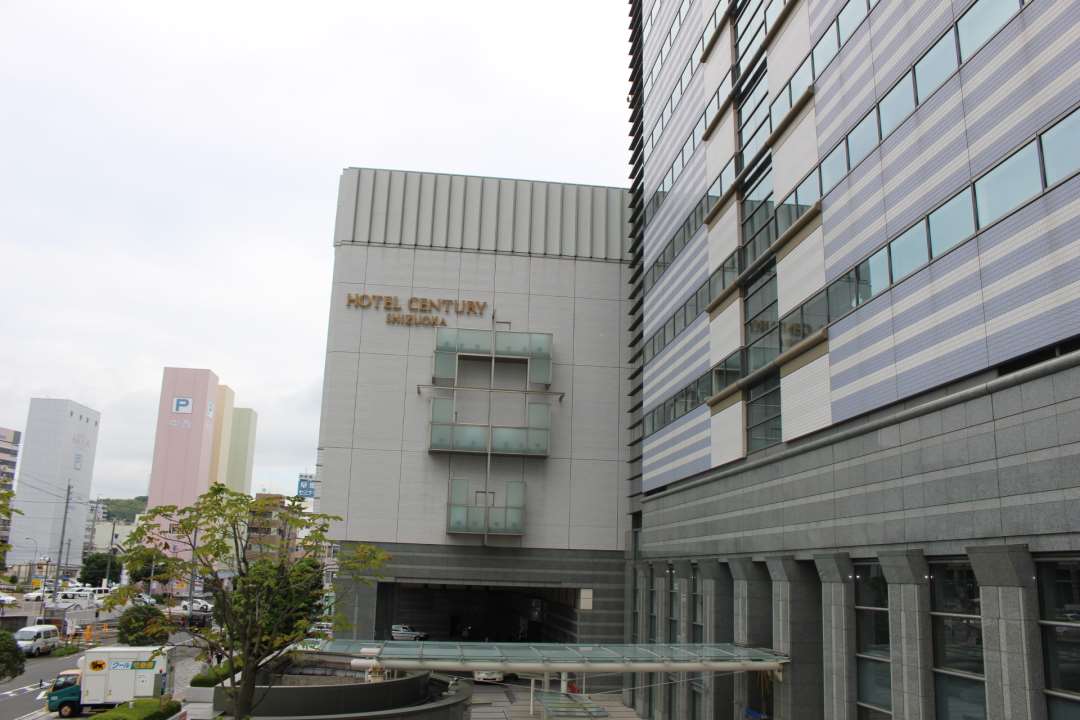 Shizuoka Hobby Square is on the 3rd floor of this building.
A large panel and Gundam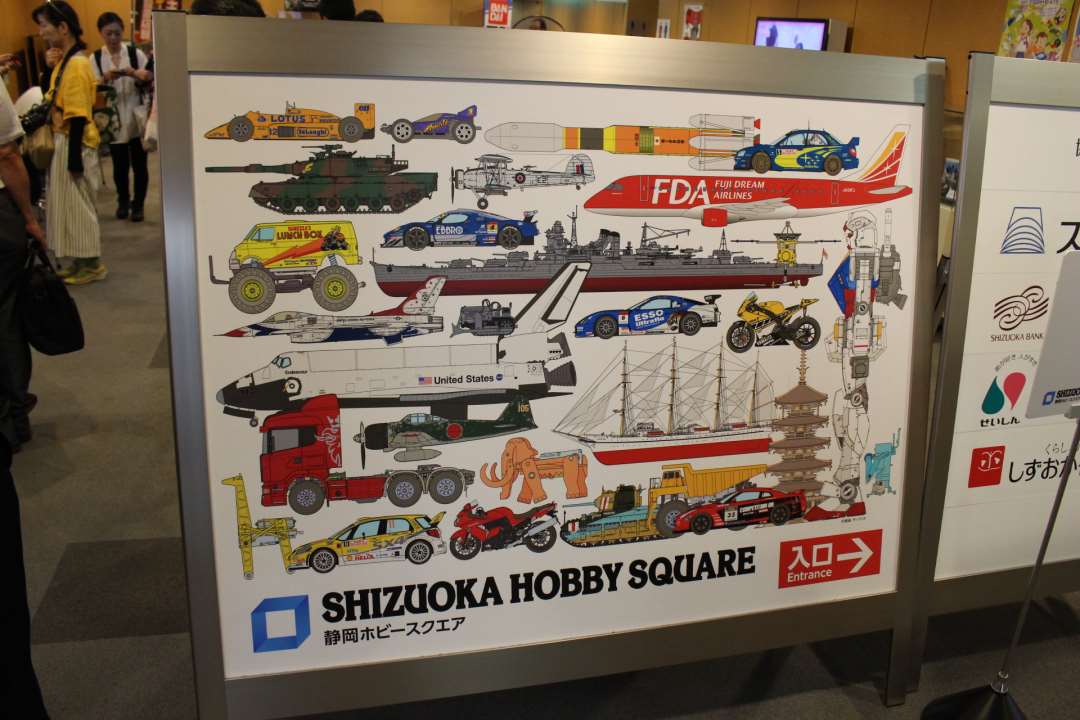 Shizuoka Hobby Square is a facility launched in 2011 as the information dissemination base of "model world capital · Shizuoka", a number of exhibits of Shizuoka model history and the latest models of each manufacturer. A large panel welcomes you as you enter inside.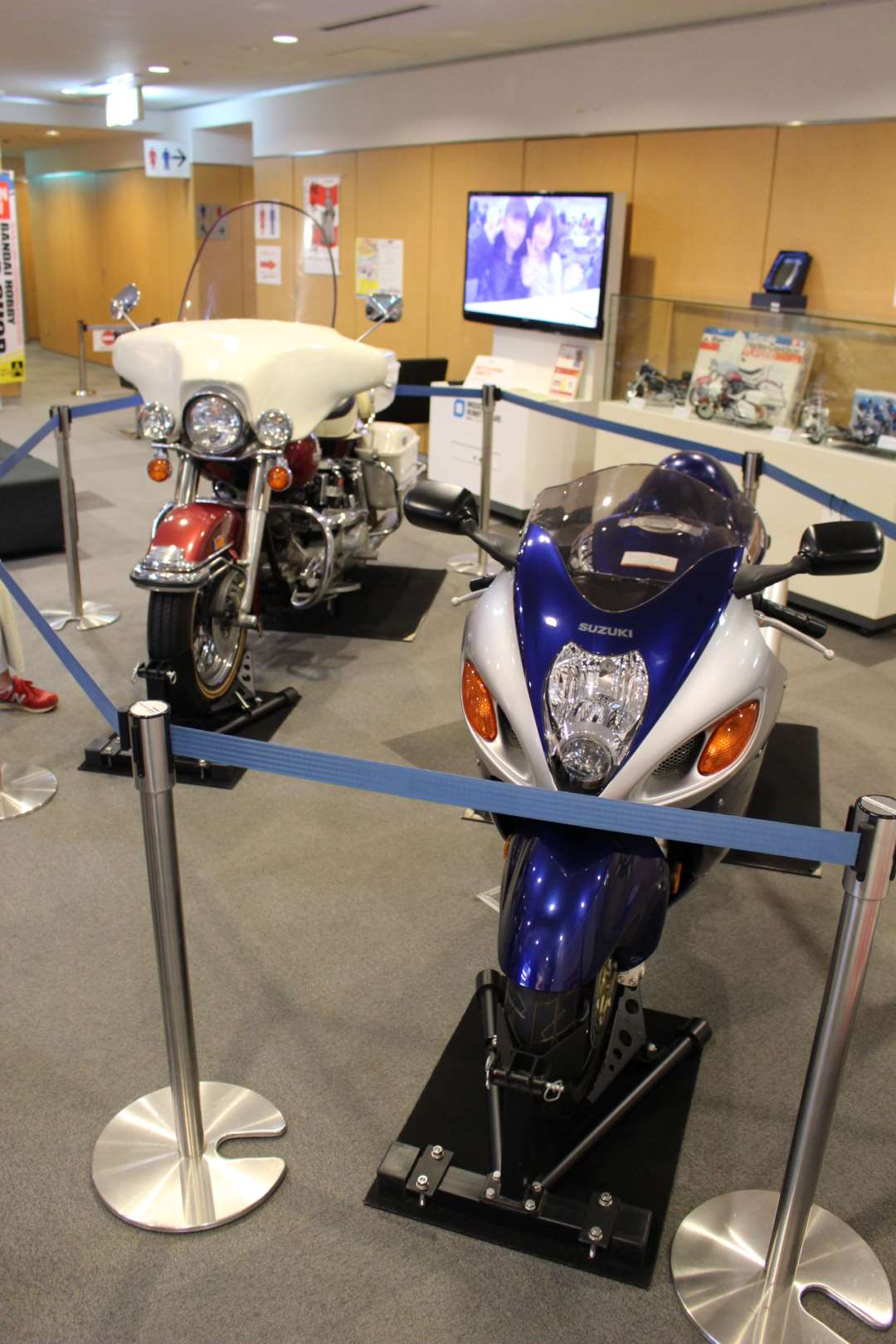 Behind that, Harley and Suzuki 's bikes that catch the eye! This is not Plamo but a real motorcycle.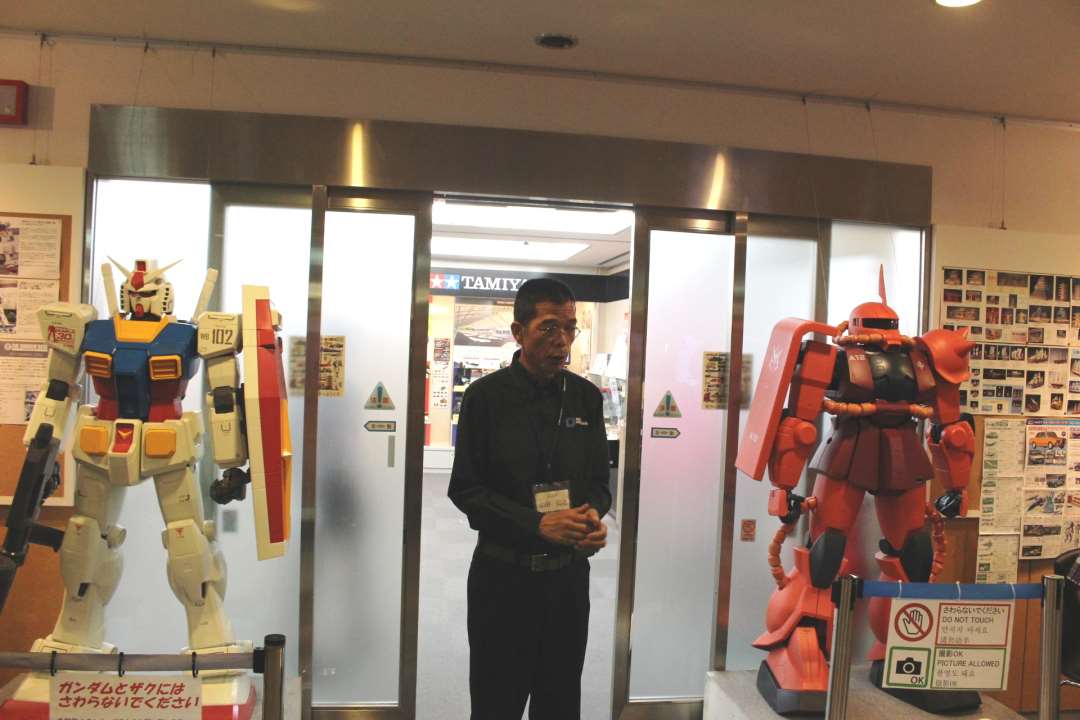 In the press tour, Mr. Yamada of the staff leader was able to hear the history of the deep plastic model. What is Japan's first plastic model was a complete copy of American products …. By the way, here Hobby Square is one minute walk from Shizuoka station, which means that there are many customers like us who usually visit during the empty time after boarding the Shinkansen. (C) Sobu / Sunrise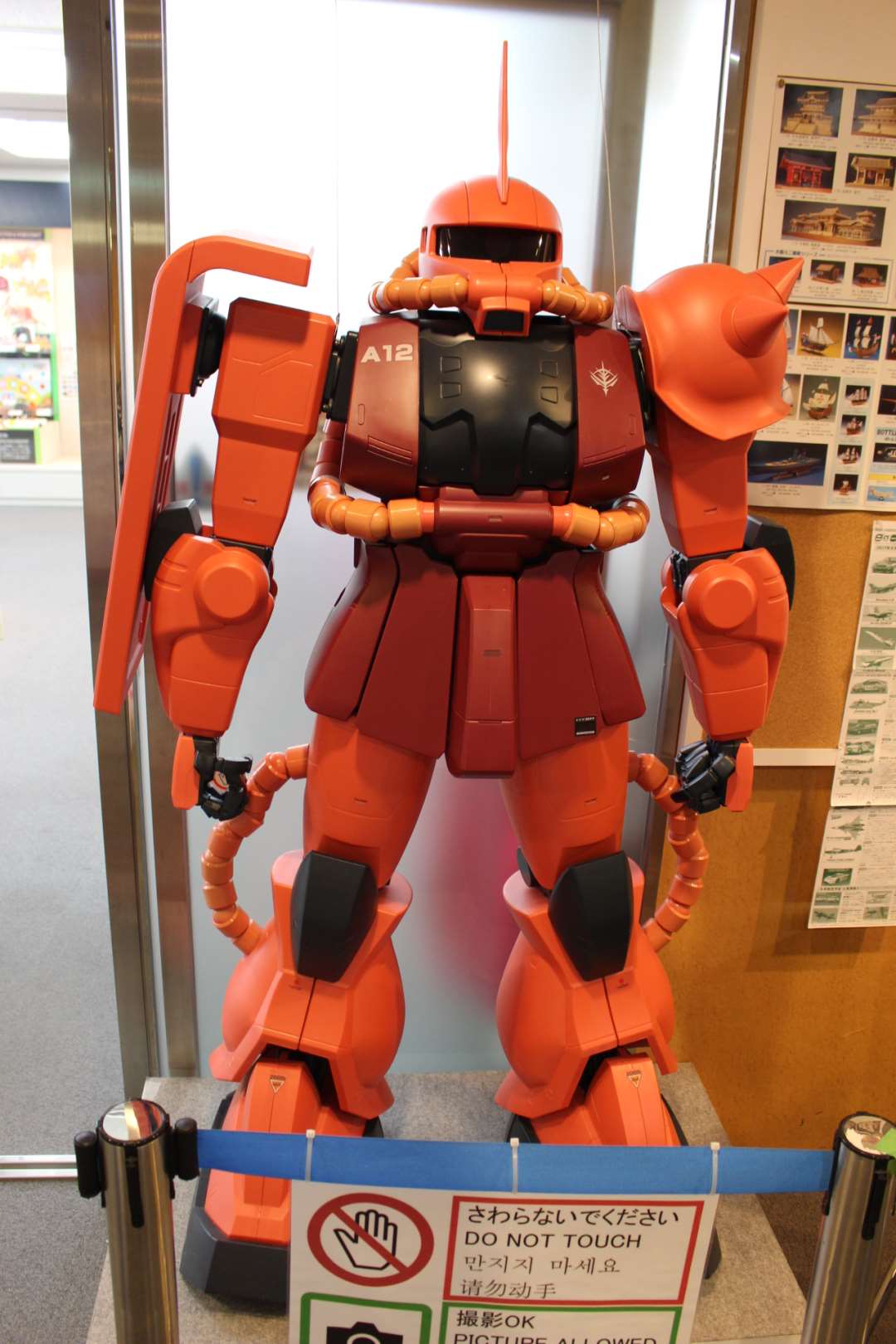 At the entrance of Hobby Square, along with Gundam, a large Zaku Plamo is also settled. (C) Sobu / Sunrise
Finally to the exhibition room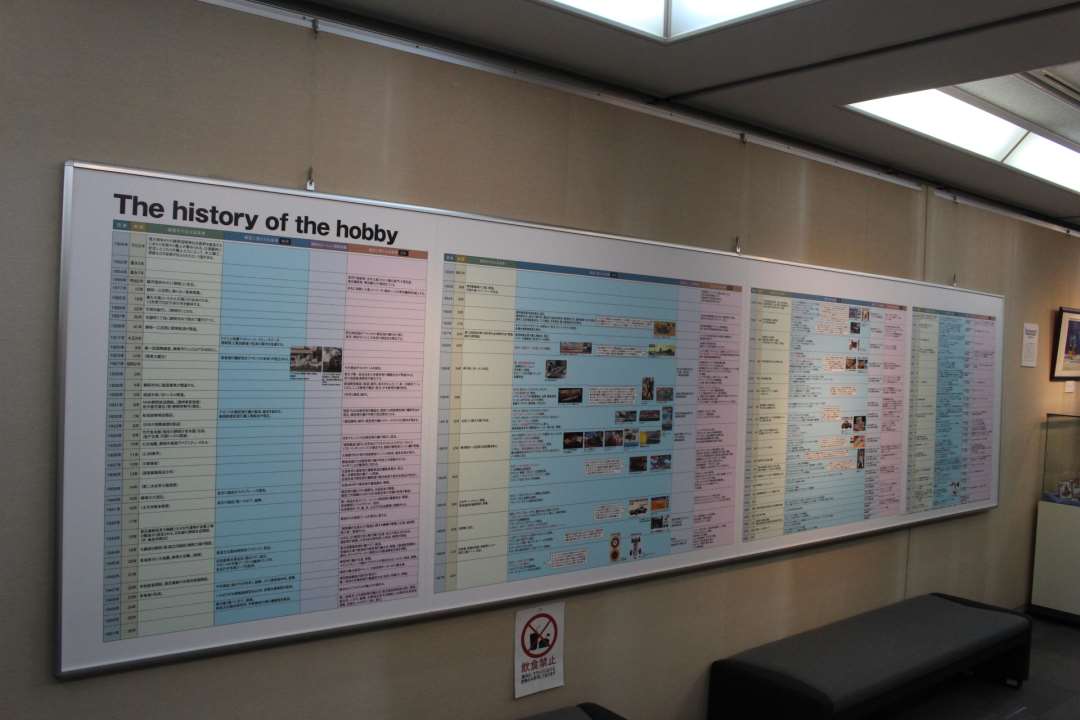 Next to this is the panel of long-model model history chronology, how the beginning is "the first year of culture (1804)". A lot of woodworkers and lacquerware craftsmen were gathered from all over the country to build a new shrine of the shrine "Shizuoka Asama Shrine" in Yukari Tokugawa this year. Their culture of traditional crafts takes root in the land of Shizuoka, and it will develop into a model industry.
Age has come down, 1938, 1938, school construction movement of model aircraft occurs to raise the warfare. As a result, demand for model airplanes has increased, model makers based in Shizuoka such as Qingdao model airplane (commonly called Aoshima, now Qingdao Bunka Temple Co.) will expand in scale. Hasegawa shop (present Hasegawa) and Tamiya Shoji joint venture company (present Tamiya) etc have been founded at the same time after the war by the war, but these manufacturers have passed the era, even now, even when the model material is replaced with plastic, The name comes out as the top manufacturer in the industry.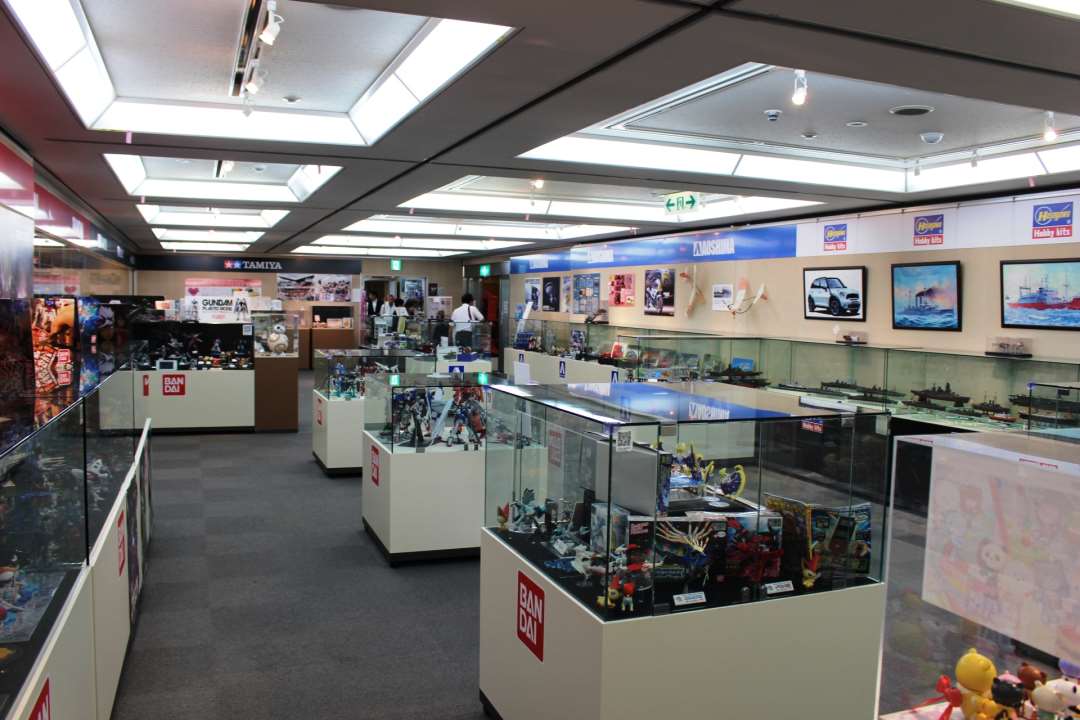 Well, as you go through the exhibition room … exhibits of each manufacturer's plastic models are slurry. Looking at each manufacturer, you will see the difference in fields of specialty for each company.
Aoshima of "Materials"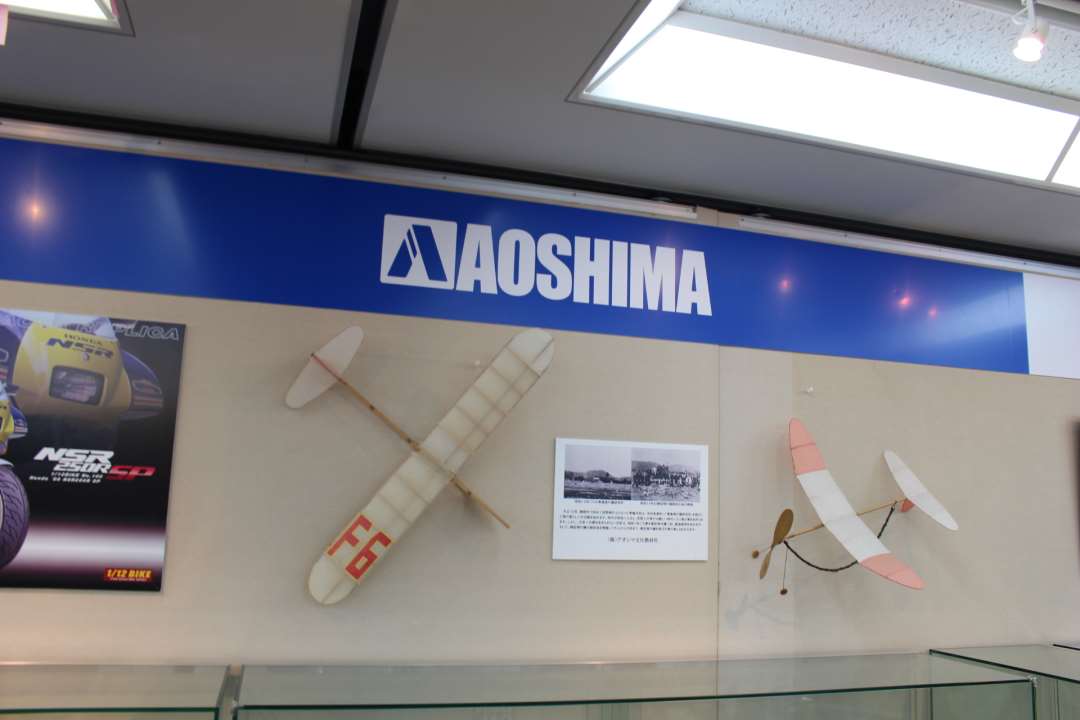 The official company name is "Aoshima called" Aoshima Bunka Kaika. " Since I started making model airplanes for teaching materials, the lineup of exhibits somehow has a lot of teaching materials.


For example, this 4D VISION animal dissection model. The skeleton of the dinosaur is vivid ….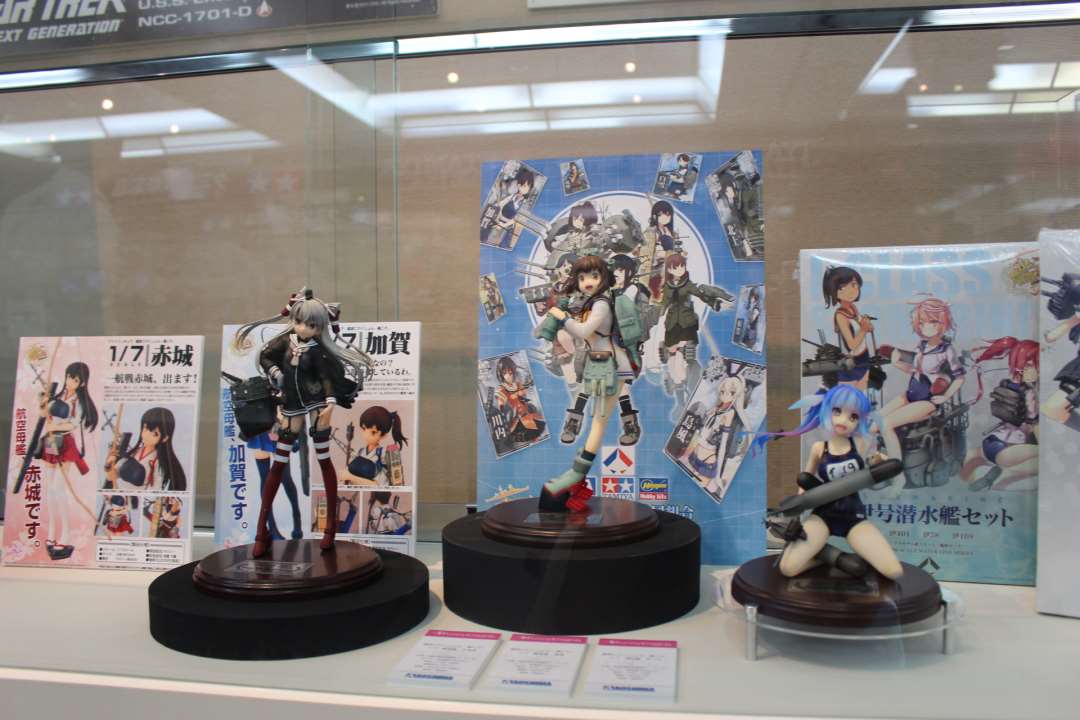 On the other hand, the figure of this ship is on sale in recent years. There is also a plastic model of various ship in the lineup.
Bandai of "Gundam Model"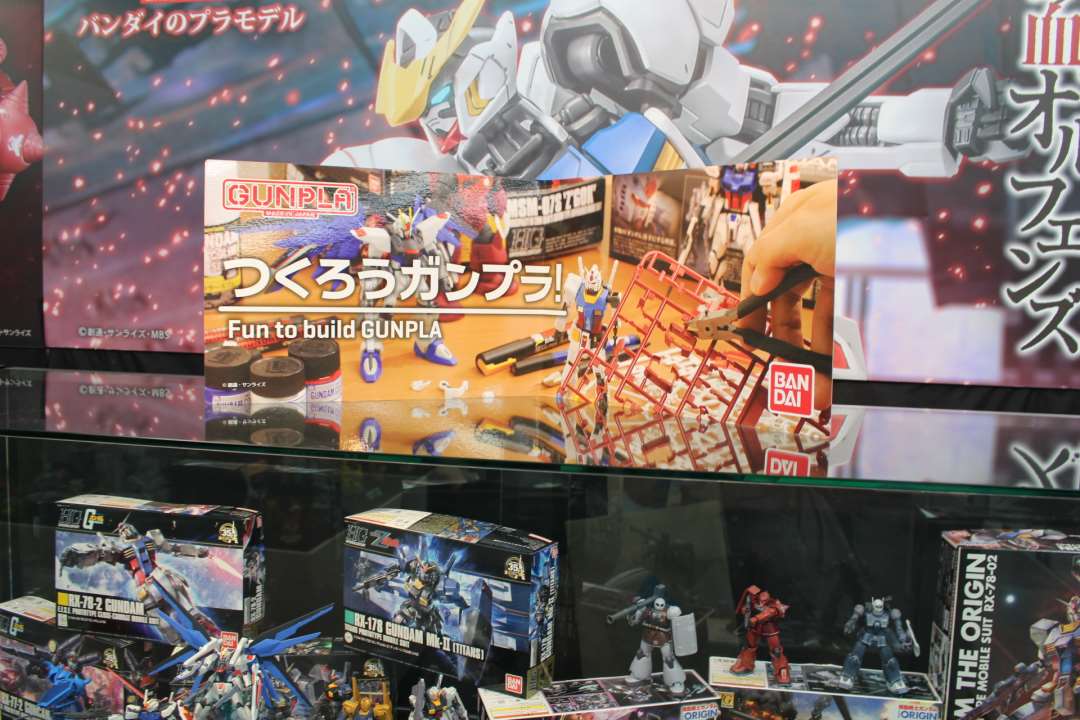 It is Gundam that I can not exclude it as a genre of a plastic model. Bandai manufactures the Gundam model since its launch, and places its manufacturing base "Bandai Hobby Center" in Shizuoka City. (C) Sobu / Sunrise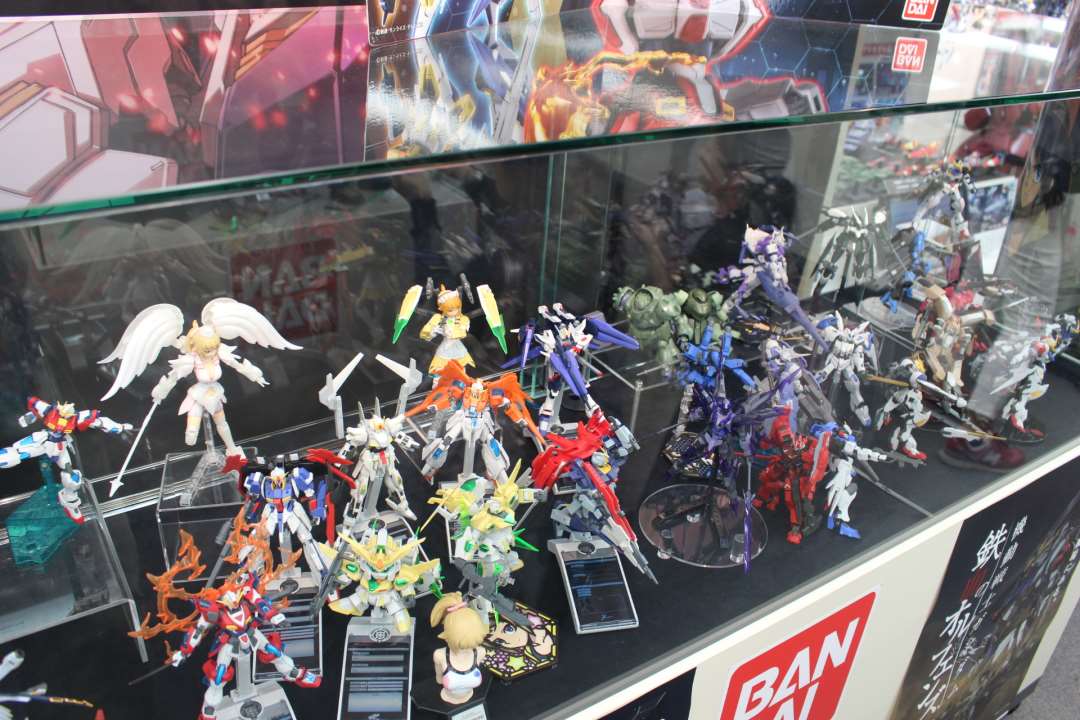 Speaking of "red and blue star marks" Tamiya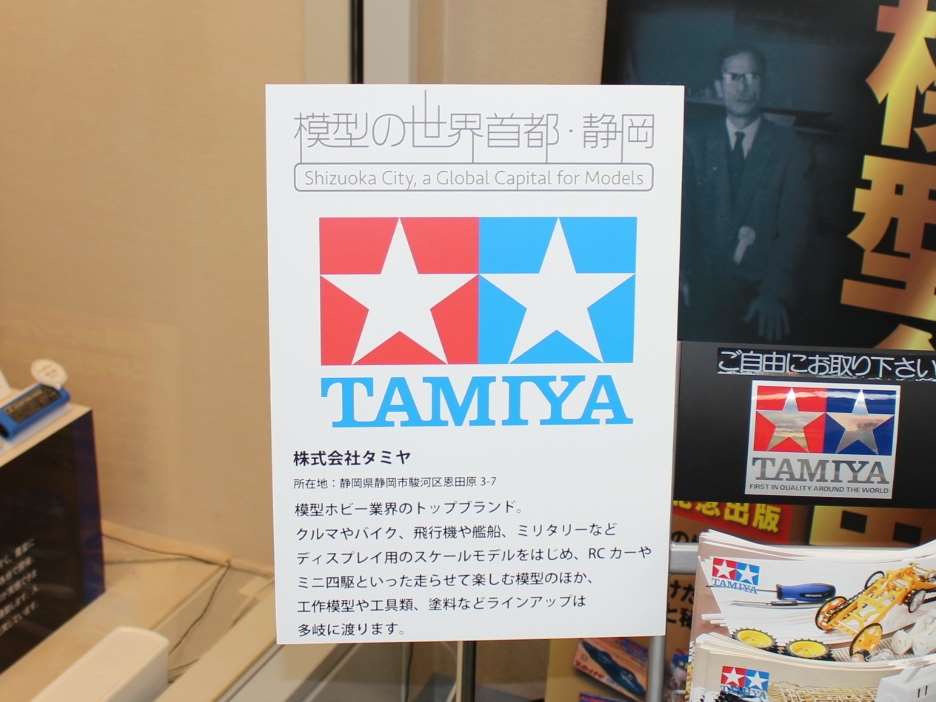 Even those who have never made Plamo, this mark that may have been seen by Tamiya. The red star on the left is "passion" The blue star on the right side represents "precision", and it boasts the industry's most precise precision.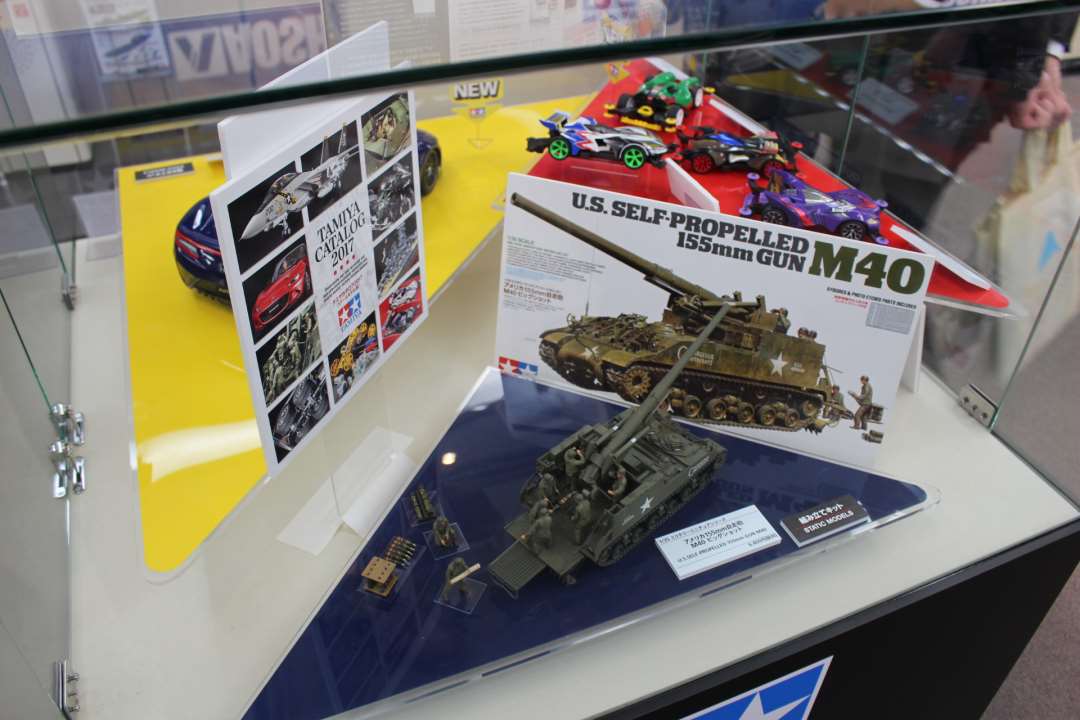 Also a mini 4WD course in the hall!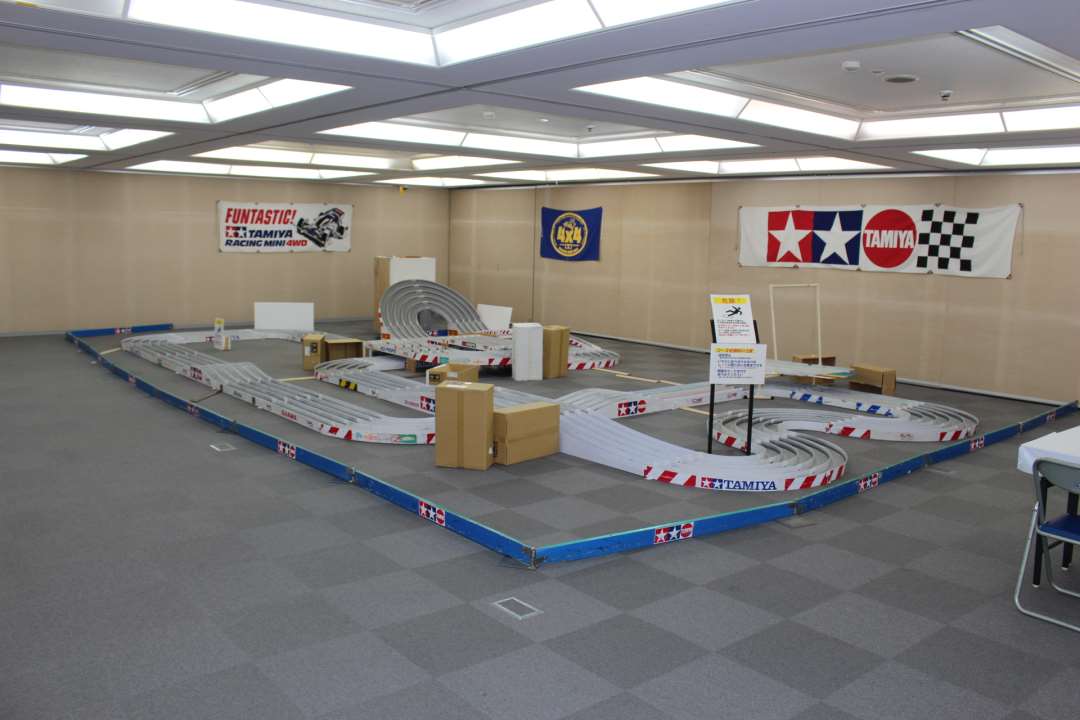 A fine course of Mini 4WD which can play for a fee is set up in the hall. Why do not you bring the original mini 4WD and enjoy the competition? Incidentally there seems to be a trial event to make mini 4WD, so people who have never touched it will definitely have a challenge at this opportunity!
Details: Shizuoka Hobby Square
The trip is still going on
Well, this time we delivered the state of "Shizuoka Hobby Square". Since press tours are still going on, check out other articles by all means!
Source of the original Japanese article: http://www.rurubu.com/