M-07 Concept Chassis Kit
Item No: 58647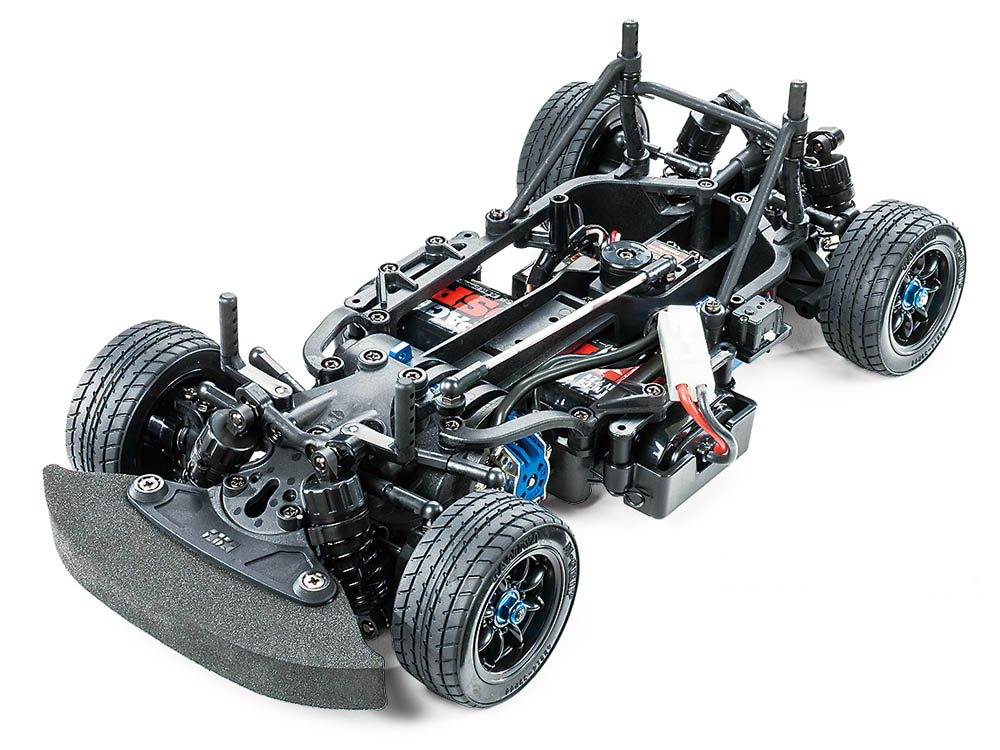 Length: 332mm. Image shows assembled kit.
Body, motor, tires, battery pack, R/C equipment and compatible charger are sold separately.
An M Revolution!
This high-performance front-wheel drive R/C chassis assembly kit is constructed around a rigid monocoque with lower deck and upper frame sections. It offers a responsive drive and fuss-free maintenance of parts such as the easy-access differential, which can be removed from the underside with minimal disassembly. CVA oil shock-damped 4-wheel double wishbone suspension features dedicated long arms and steering linkage components for a range of setup options. A silky-smooth drivetrain utilizes full ball bearings, gear differential unit and universal drive shafts. It can be assembled with a 225mm (M) or 239mm (L) wheelbase, making it compatible with appropriately-sized existing Tamiya M-chassis body parts sets.
Featured Components
●Monocoque frame chassis (with detachable lower section) ●Long suspension arms ●CVA oil dampers ●Full ball bearings ●Gear differential unit ●Universal drive shafts ●Hi-torque servo saver

Long arms and steering linkage components optimize damper leverage ratio. The chassis' camber can also be adjusted.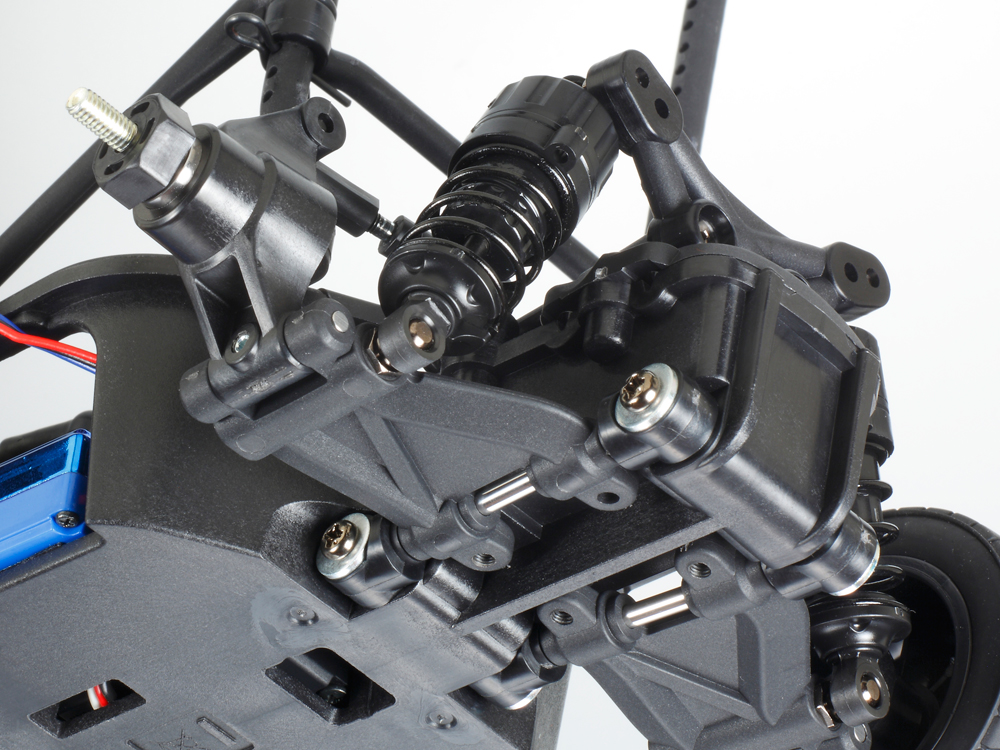 Adjust the M-07 Concept's rear toe angle via the insertion of spacers where the suspension mount parts are attached.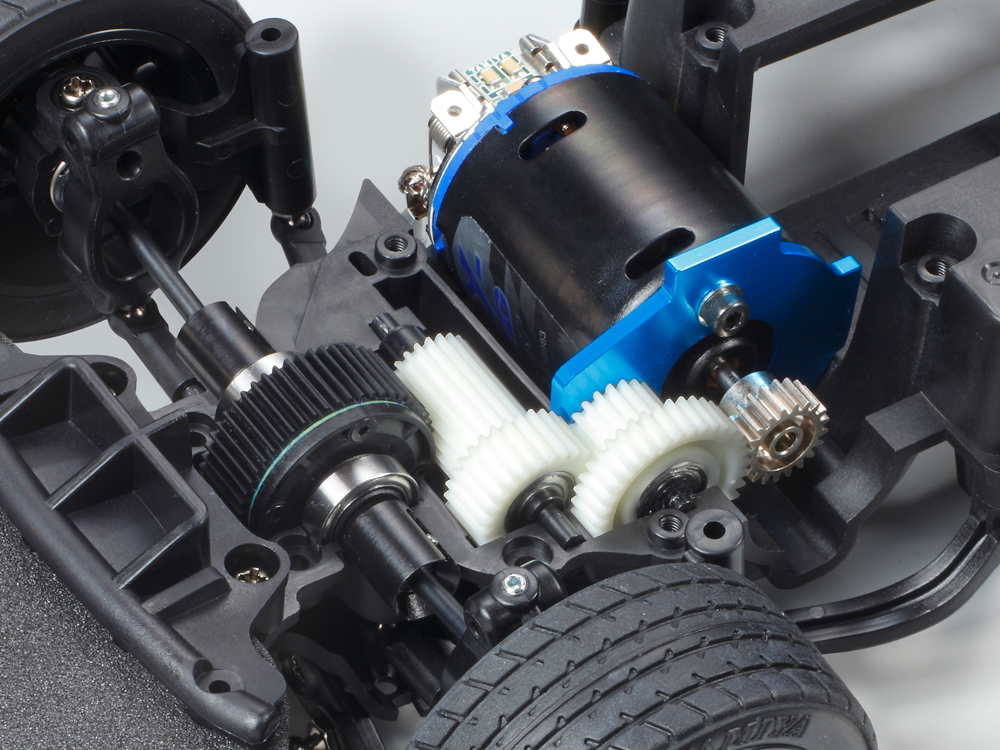 One of the key points is the easy-access differential unit, which can be removed and changed from the underside.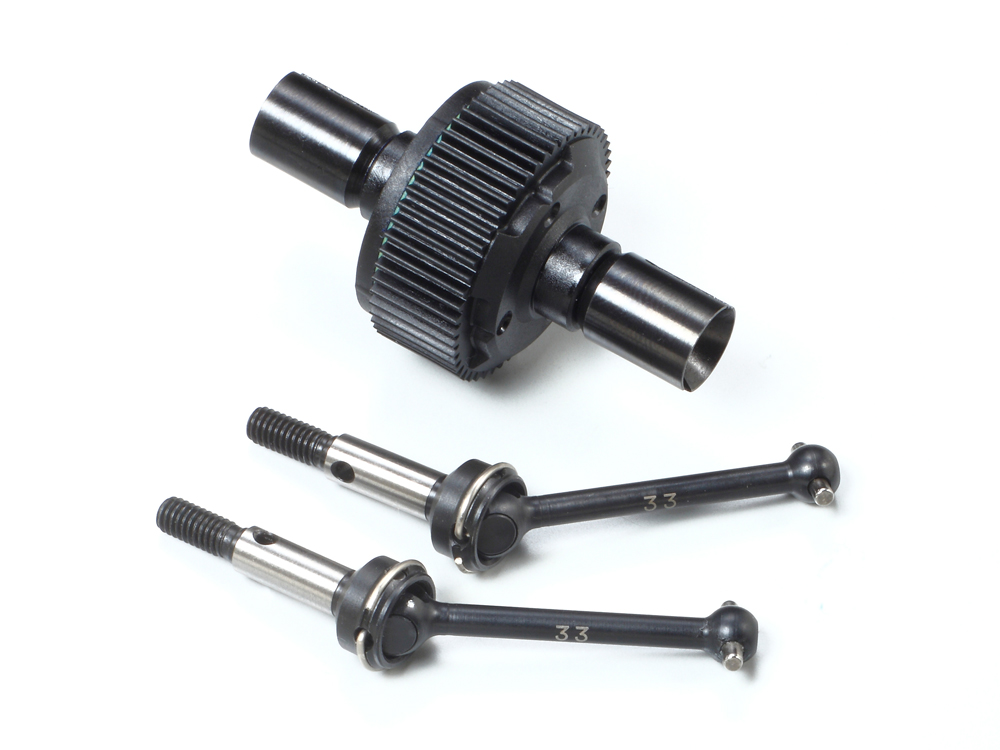 Enjoy silky-smooth power from your chassis thanks to full ball bearings, universal drive shafts and gear differential unit.
Specifications
●Length: 332mm (including bumper) ●Width: 164mm ●Wheelbase: 225mm or 239mm (Selectable) ●Monocoque Frame ●Front-Midship Motor, Front-Wheel Drive ●Gear Differential ●3-Piece Steering Tie-Rod ●4-Wheel Independent Double Wishbone Suspension ●CVA Oil Dampers ●Gear Ratio = 5.78:1 using included 20T pinion gear (7.22:1 – 4.81:1 available with separately sold pinion gears) ●Requires an Electronic Speed Controller (sold separately)
Separately Required Items
●Body ●Type 540 Motor ●Tires ●2-channel R/C system with ESC ●Batteries for transmitter ●Battery Pack and Charger