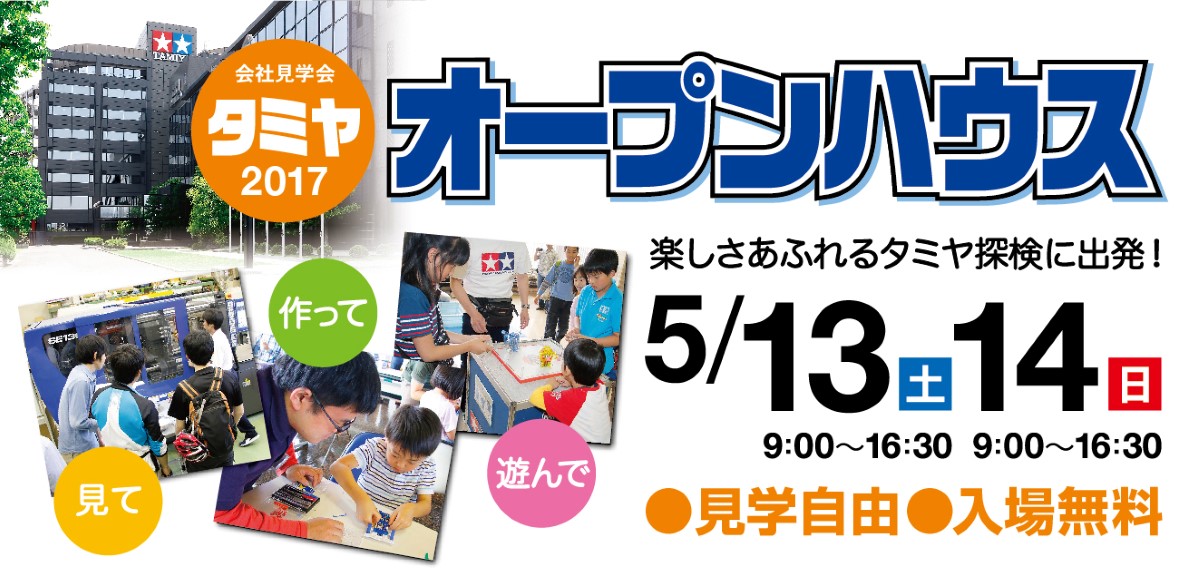 In accordance with Shizuoka Hobby Show, Tamiya head office will be made public to the public. As well as the historic center exhibiting products from the age of wooden models, the lobby where the real F1 machine is displayed, as well as the in-house observations such as the design department and the mold department that you can not see in the usual way. Furthermore, it is possible to enjoy plenty of the day with plenty of contents such as production of mini 4WD, manipulation of RC, manufacturing experience of sweet decoration.
■ Date: May 13, 2017 (Saturday), 14 days (day)
■ opening hours: on both days 9:00 ~ 16:30
■ Venue: Corporation Tamiya Head Office (Shizuoka Suruga-ku Ondabara 3-7)
■ At the observation point, professional staff of each department will answer everyone's questions etc.
■ For breaks, you can use the main building 5th floor dining hall. We will also sell snacks.
■ The comprehensive guide at the venue is done at the reception desk on the second floor.
■ Access Map to Tamiya Open House
■ 56th Shizuoka Hobby Show Information (Official Site)
■ Information of the 56th Shizuoka Hobby Show
Spielwaren Messe Tamiya 50th anniversary exhibition
Special thanks sale held!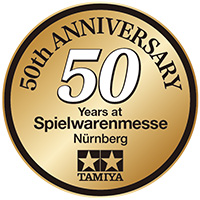 Plastic model to RC, mini 4WD · · · · · What is there to enjoy at the venue!
In commemoration of the 50th anniversary of "Spielewalen Messe" exhibition, thank you for your patronage, we will release a large scale model plastic, model RC, mini 4WD etc at a reasonable price. We are looking forward to seeing what kind of products are there at the venue. We are waiting for your visit with a large selection of digging things.
Spielwaren Messe is the world's largest toy fair "Spielwerren Messe", which is said to be held every year in the city of Nuremberg, the southern city of Germany, with a total of one million points. Tamiya celebrated its 50th anniversary in February this year at more than 2,800 hobby, toy and craft related manufacturers from 60 countries from 60 countries. With the long history of Spielewalen Messe, 50 years of continuous exhibit manufacturers were able to achieve the achievement of being the first company in Japan and less than 10 companies worldwide.
Tour Points
Honda CRF1000L Africa Twin" is displayed!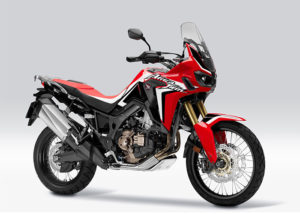 We exhibit "Honda CRF 1000 L", the strongest class age adventure tour in the class, which combines technology honed with harsh rallying and advanced technology running through the vast desert.
Please have a look at the popular machines that attract great attention all over the world.
Cooperation: Honda Motor Co., Ltd., Honda Motorcycle Japan Co., Ltd.
1/1 Mini 4WD Aero Avante is displayed!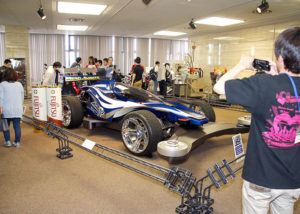 "When you become a mini four wheel drive a real car …." Everyone once if the fan is only one machine in the world that realizes the dream plunge you right. During the hobby show, it is on display at the Tamiya head office showroom! Please take a closer look at this opportunity.
※ 1/1 For mini 4WD actual vehicle development project, please click here.
Main building 2F showroom
Exhibit historical formula machines and motorcycle real cars

Rebruck NSX who actually fought the SUPER GT championship. Also exhibited the former F1 machine such as Lotus. In addition, "1/1 Wahgen off-loader" which was made one-off based on 1/10 RC model is exhibited. Please take a good look.
Office tour We usually visit the office where we can not easily see. Professional staff in each department will explain it clearly!
3F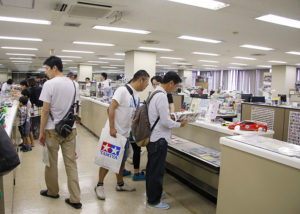 Injection Molding Machine Demonstration & Mold Factory Tour Making process of plastic mold and plastic model can be seen up close.
Main Building 1F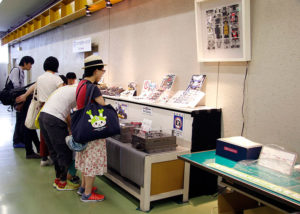 Fujitsu dry batteries provided mini 4WD Japan Cup 2017 Official course
"Great Circuit Circuit 2017" opened to the public
East Building 2F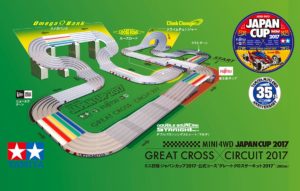 First released 200m "Great Circuit Circuit 2017", which will be the stage of the battle of 2017 for the first time! It is! Each section including the new section "Loose Road" and "Climber Changer" is full of highlights. * Mileage is not possible.
Make Suites Decoration!
East Building 2F

Why do not you try making authentic sweets with sweet sweet decoration even if you make it (charged) or decorate it? You can enjoy various variations with your own taste.
Time 9:15 ~ 16:30 (15:30 reception end), accept at any time at the venue
⇒ For details, please click here.
Puppet remodeling contest work exhibition
Main building 2F showroom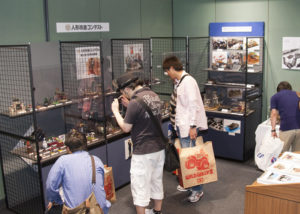 The 42nd doll remodeling contest excellent work is exhibited. The theme is a contest with entries from a wide range of age groups, including topical celebrities, characters, historical figures and era backgrounds.
RC Car Experience Tour "Try! Tamiya RC" and "RC Trailer Riding Experience Corner" are held!
Main Building 5F · Rooftop

Let's run Tamiya's RC car thoroughly! "Try !! Tamiya RC" can challenge RC piloting with a simple mini game. Of course the machine is prepared in Tamiya. Participation is of course free. Invite your friends and join us!
The RC trailer passenger experience corner can ride on the 1/14 scale RC big trailer. We will conduct trailer riding experience for primary schoolchildren and below. Please feel that the RC car is so powerful.
Fun full of construction plazas
Main building 2F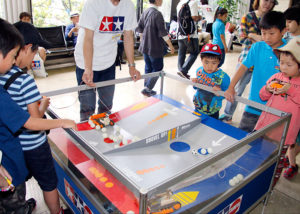 Let's play with remote control robots! Challenge game with popular RoboCraft series and work series including Mecha · Fug and Remote Control Boxing Fighter!
Mini 4WD Corner
Main Building 5F · Interior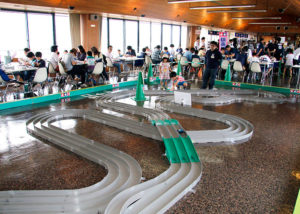 Installation Make a mini 4WD kit purchased at the sales corner etc on the day and play on the spot! (We accept at any time.) The completed machine is dedicated It is possible to run on the circuit. Upon assembly, the staff will give a gentle lecture. * I will limit the running on the circuit to the machine assembled in the work class. ※ There is no installation of the mini 4WD free running course.
Sales Corner
Main Building 5F, Main Building 2F, East Building 5F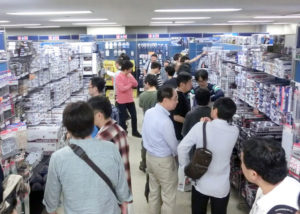 Plastic models, RC cars, mini 4WD, tool kit, original goods etc. are sold. In addition, this year Tamiya celebrated its 50th anniversary at the exhibition at the world's largest toy fair "Spielwalen Messe". Therefore, we thank the fans who have patronized us so far and will hold "Special thanks sale".
Separate event
Try !! Tamiya RC Tour 2017 Hobby Zankei's Weekend to Enjoy with Spring and Parents !!
Tamiya Head Office / Tamiya Circuit / Hobby Show Venue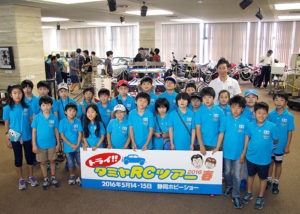 With the TRF (Tamiya Racing Factory) staff, the assembly experience of the RC car, running at the Tamiya circuit, We planned "Hello Zambai Tri!! Tamiya RC Tour 2017 Spring" over Shizuoka Hobby Show venue and Tamiya headquarters by private bus. Please enjoy the RC hobby by enjoying "model world capital Shizuoka" with parents and children. ⇒ For details, please click here.
Access
◆ Information to the Tamiya head office
[bus]
· From JR Shizuoka Station North Exit 8, take the Deko line "Oka branch office" and get off at "Oka branch office". 5 minutes on foot from the bus stop.
· From JR Shizuoka station south exit line 21, take the Minami line "via gyroscope" or "via Nakata" and get off at "Oka branch office". 5 minutes on foot from the bus stop.
[Taxi]
· When using a taxi from JR Shizuoka station, it is about 10 minutes from the south exit of the station.
· When using a taxi from JR Higashi Shizuoka station, it is about 5 minutes from the station south exit.
[Car]
– From Tomei Shizuoka Inter, via South South Road (SBS Street), about 15 minutes.
[Walking]
About twenty minutes from Twin Messe
◆ About moving from the HS venue
[Please use the shuttle bus]
· A shuttle bus is available to visit the hobby show venue (Twin Messe Shizuoka) and the Tamiya head office.
* Due to traffic jams around the venue, the time of operation may change.
※ On the day the parking lot is very crowded. Please use public transportation.
※ If parking is full, we may have to wait.
* Events carried out outdoors may change the contents depending on the weather. Please note.
※ Inquiries: Tamiya Grand Prix 054-283-0002 (8 o'clock – 12 o'clock / 13 o'clock – 17 o'clock – except for Saturdays, Sundays and Public Holidays)
* Event patterns are taken with still images, movies, etc., May be published on each media involved. Please acknowledge your participation.
※ The organizer will get the best attention to preventing accidents, but we can not assume the responsibility in case of accident, theft, injury or other damage.
* We will pay close attention to safety management during the event, but please be sure to bring a copy of insurance certificate for a moment's circumstances.
※ To prevent theft, please be sure to wear valuables.
※ If you can not follow the instructions of the staff, we may ask you to leave.
* Event contents may change without notice. Please note.