Sources (in Japanese language): Mooncraft CO., Ltd. / Yura Design & RCmagazine
Reissue version "Big wig" released!
From Tamiya Corporation, Yura Design Electric R / C 4WD Racing Buggy Reprint version "Big Wig (2017)" will be released on Saturday March 11 this Saturday.
"Big wig" is the year 1986, 31 years ago.
The 4WD Racing Buggy RC car released as the 10th anniversary model of Tamiya Electric RC car birth.
Yura is in charge of the body design, and the body design is developed jointly by Tamiya (then: Tamiya model).
Tamiya who does not design the model outside the company was also talked about by appointing Yura as a designer.
This time it will be released, "Big wig (2017)" of the reprinted version added with improvements without changing the basic composition at the time.
The logo of the body also differs somewhat.
I think that the mark of our company "MOONCRAFT" is placed large in the rear wing, too.
As for Mooncraft, we are collecting Big wig materials etc at that time in 1986, so we will introduce it again at BLOG later.
Also, the previous magazine's interview was done before the old and the new two big wigs.
The Big wig of 1986 was exhibited also in the reception room of Mooncraft.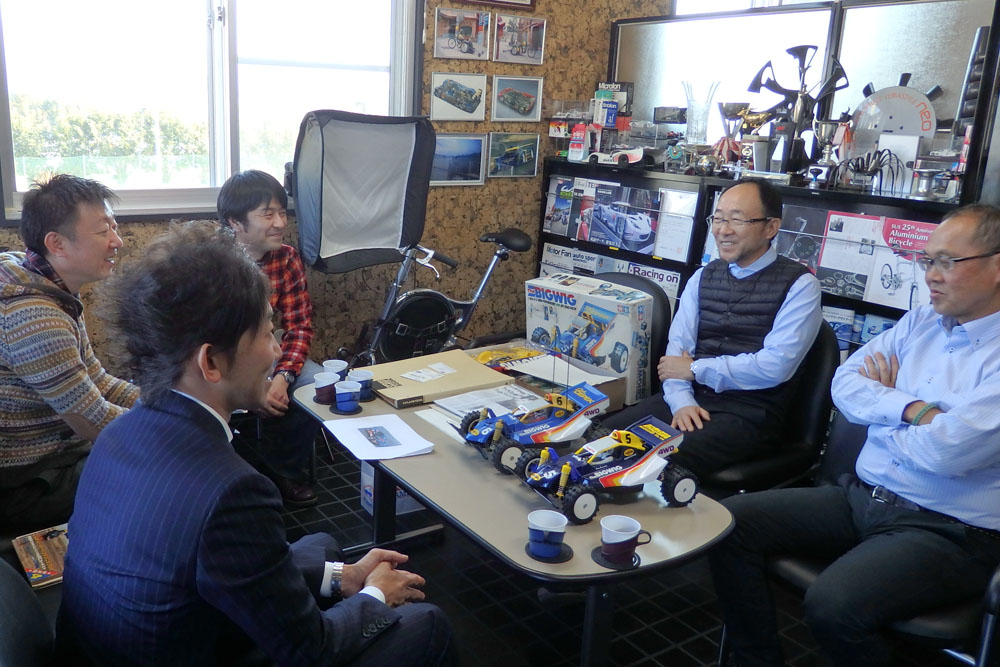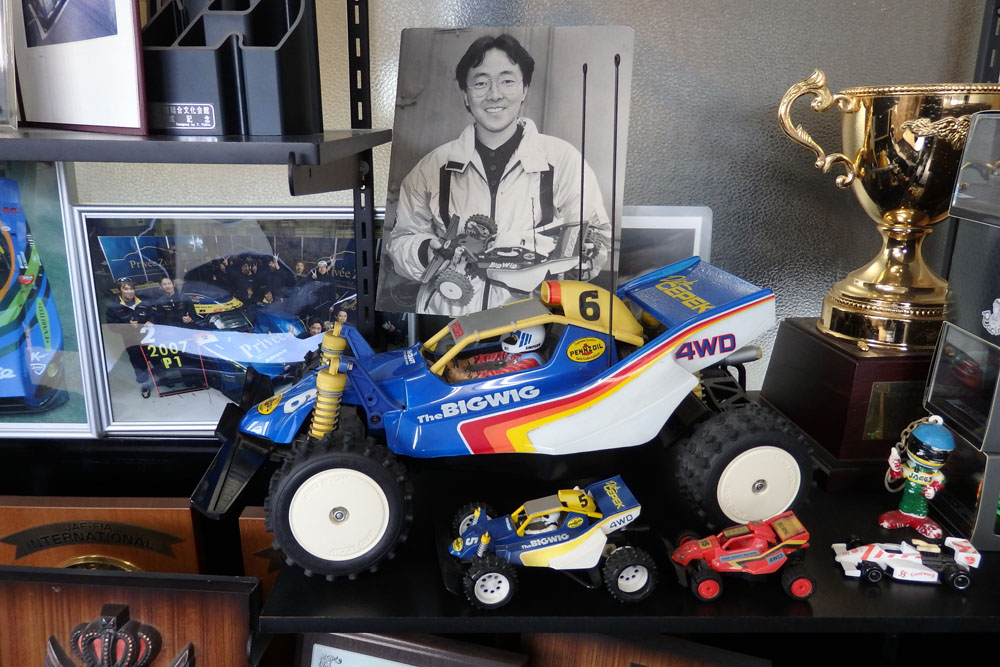 Yura Design Electric R / C car "Big wig (2017)" was published in the magazine.
Electric RC car 4WD racing buggy "Big wig (2017)" is published in the latest issue of "RC Model Magazine" currently on sale – April 2017 issue. This "radio control magazine" is a memorial number of 500. In commemoration No. 500, the reprint version of the electric R / C car 4WD racing buggy "Big wig" released by Yura in 1986 and featured in Yuri was featured in "Big Wig (2017)". "Big wig (2017)" will be on sale March 11th this Saturday from Tamiya Co., Ltd. In this issue, as well as introduction of "Big wig (2017)", Tamiya adviser Mr. Fumito Taki who was involved in the development of the first model and Yura is talking about the secret story of the first big wig development. (Image: From RCmagazine Ladama's official web site) Those who knew big wigs in the reprint version are of course, but I think that it is interesting to those who were fans of the original model. And the moon craft wind tunnel is also a little but has appeared. Currently, it is on sale now. Please have a look if you do not mind. For detailed information on " Radio Control Magazine" April issue of 2017, please see the page of RCmagazine Rajima on official website.