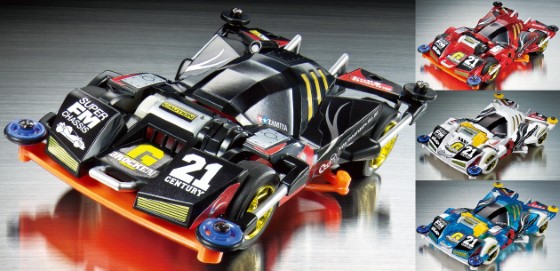 SK Japan prize information site "take character" is Co., Ltd., "take four wheel drive mini × character" DreamMachine "campaign" popular vote planning was held in 2014 fall in, and become the first place in response to the strong support from many fans Brocken Gigant was is, you appeared as a promise Street "launched a machine which became # 1 on the prize limit specification", prize dedicated machine "Brocken Gigant 21st Century Edition."
Super FM chassis that becomes the prize first appearance two-color fluorescent orange and white. I will expand in combination with the body four colors, including a clear system 2 colors.
Also this time, special body Puromodera Hasegawa Shinji-san worked hits, offer gift planning even for a limited time. Come to this opportunity, please carry your feet to retailers!
Than the end of April, it appeared as crane game prize in amusement arcades nationwide. Stores, etc., refer to the details, SK Japan prize information site "take character". Ltd. SK Japan prize information site "take Chara" http://charatoru.skj.jp/
Contact for this matter
(Ltd.) SK Japan TEL 03-5806-2122 AM Division Product Planning Division addressed to
SK Japan website http://www.sk-japan.co.jp/