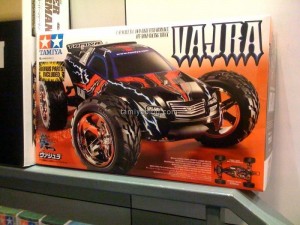 Seems to be based on extended Avante chassis with Super Levant body and wheels. Considering the fragility and outdated performance of the AV, as wells as the high price and mediocre looks, the team of Tamiyablog is quite disappointed. Also its specs aren't impressive:
Carbon fiber upper and lower decks
Durable aluminum front uprights
Universal shafts for universal power transfer
Specially-designed ball differentials
Carbon fiber steering components
Includes polycarbonate body
GT Tuned 25T motor included
Wheelbase 275mm
More information and details will be added as soon as get them.