There have been some rumours about new RC-models for the 2008 Plamod & Radicon fair in addition to those announced a couple of weeks ago. Now it's official.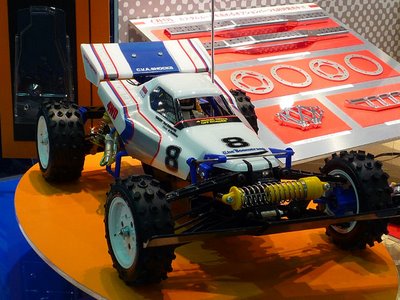 58418 Boomerang 2008
58429 Jeep Wrangler CR-01
And we wouldn't be Tamiyablog if we didn't include a picture of the next Mini 4WD Momoi-Halko Special. 😉 This time, the Hotshot Jr. (Mini 4WD Pro version) got the Momoi-Halko treatment!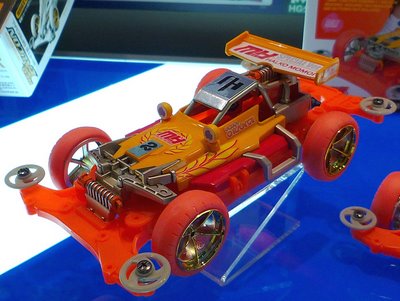 94680 Momoi-Halko Version II, Hotshot Jr.
Here also a few photos of other new Tamiya RC cars which already have been presented earlier in this blog: