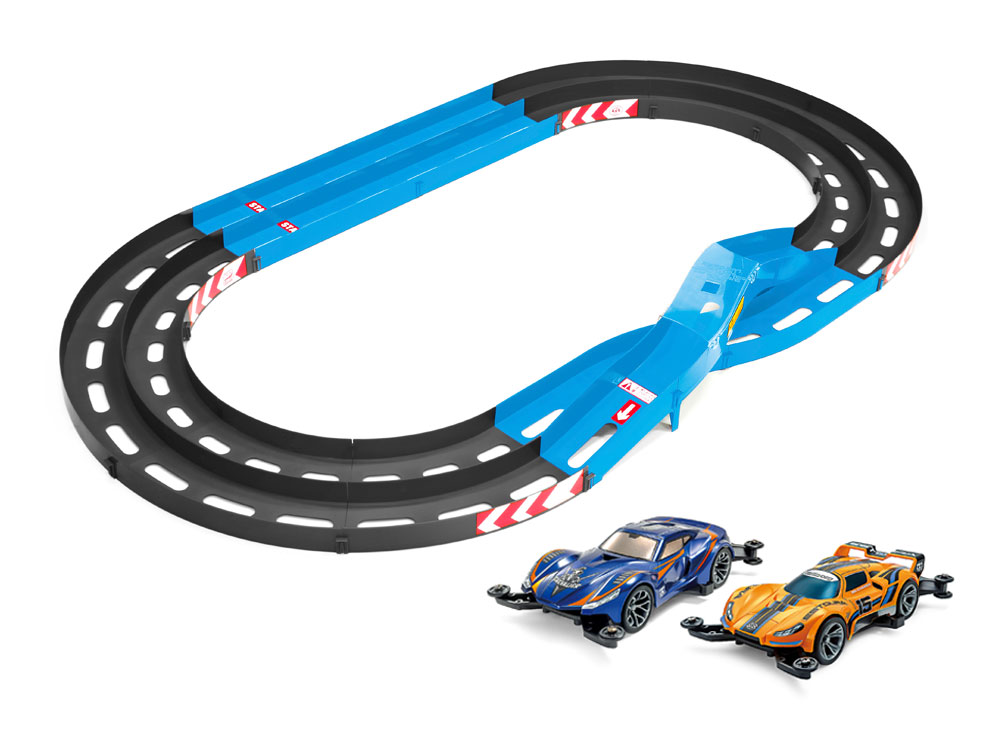 *The size of the course when expanded is 216 x 120 cm. The course length is approximately 10m for two laps.
Ready-to-play circuit with 2 Mini 4WD cars
This set includes a 2-lane Mini 4WD official course, an oval home circuit with 3-dimensional lane change, and 2 machines. The great thing about this is that you can start playing right away once you have assembled the course and completed your mini 4WD. The course is a special color with black corners and sky blue straights and lane changes. The two mini 4WDs we chose were Chevallia and Estura. I'm looking forward to not only racing with family and friends, but also trying time attacks.
Circuit basic specifications
● Size of combined course: 216cm x 120cm ● Course width: 11.5cm ● Fence height: 5cm ● Course length: Approximately 10m for 2 laps ● Stickers to put on the course included ● Assembling/disassembling Easy to fit in type
Required separately
4 AA batteries for running (for 2 machines)