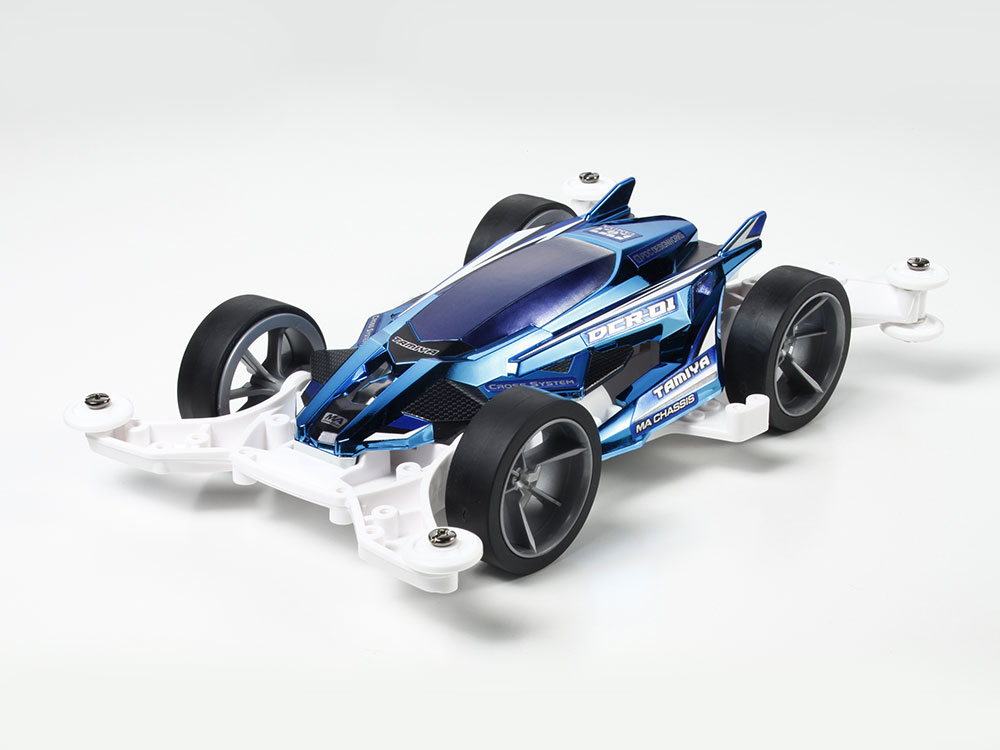 A limited version of the body of DCR-01 (Decross-01), designed by hyper designer Kayuki Yamazaki, with blue plating. The sharp form with a futuristic mood is complemented by the gorgeous blue that makes it even cooler. The MA chassis is unified in white color, and large-diameter low-height tires are mounted on silver 6-spoke wheels. We also set a dedicated metallic sticker that matches the body color.
○ Item 95161: 1/32 DCR-01 (Decross-01) Blue plated body (MA chassis) Limited
○ Price: 1,430 yen (tax included) *Limited to one purchase per person.
○ Release period: From 4/1 (Sat) to 4/2 (Sun) until the end of the Spring Hobby Park exhibition.