243631 1/24 Nissan Z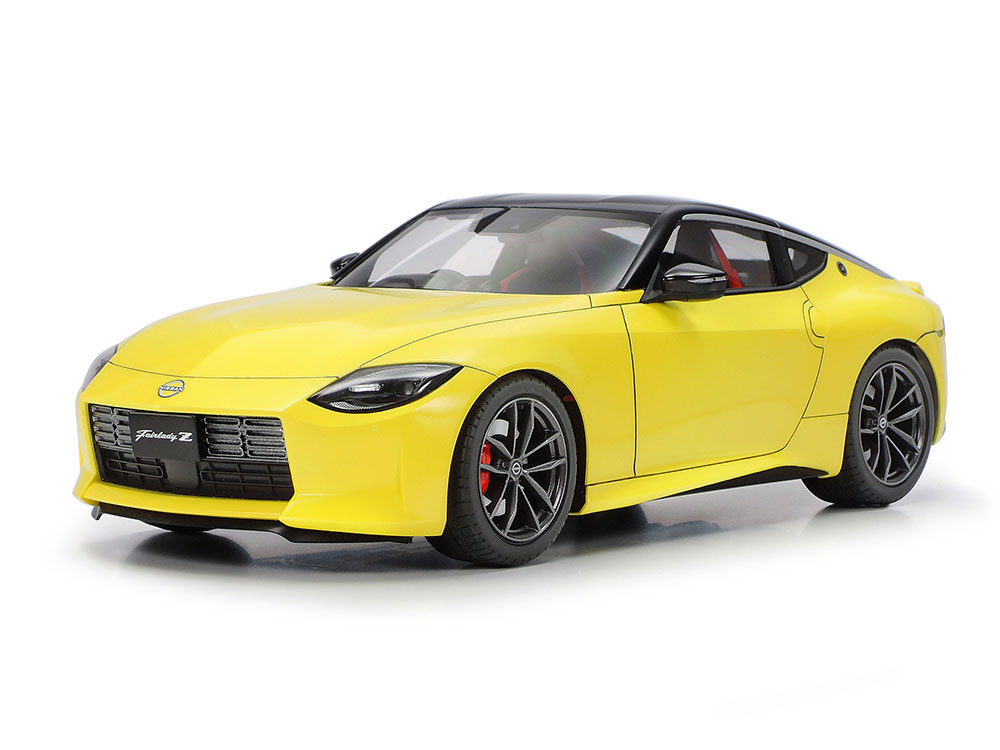 Nissan's sports car, Fairlady Z, announced in August 2021 for North America and in January 2022 for Japan. The 7th generation features a design that pays homage to successive models with the main theme of "fusion of tradition and state-of-the-art technology". Equipped with a 405-horsepower 3-liter V6 twin-turbo engine at the front, it combines a 6-speed MT or 9-speed AT transmission to drive the rear wheels. As a pure engine model, it attracted the attention of fans around the world.
About the model
★Length: 183mm, Width: 84mm, Height: 55mm. ★The sharp form of the 2-door fastback coupe has been faithfully reproduced. The outer panel of the body and roof is composed of separate parts. ★Separate parts such as the lower part of the transmission and front and rear suspension arms give the underside of the chassis a three-dimensional finish. ★The seat is divided into 4 sections for ease of painting. ★Comes with masking stickers for coloring transparent parts.
35380 1/35 British Cruiser Tank A34 Comet


The culmination of British tanks born from the determination to overthrow Germany
The Comet was introduced at the end of World War II as a British tank that could compete with powerful German tanks such as the Tiger and Panther. The basic structure of the car body is based on Cromwell, a conventional main battle tank, and the main gun is equipped with a QF77mm gun, which is comparable to the 17-pounder gun, which was said to be the strongest anti-tank gun in England at the time. The turret has also been enlarged to match the new main gun, giving it a more modern look. The Comet, which made its first appearance in the Rhine Crossing Operation in March 1945, struggled mainly to support infantry, fully demonstrating the power of its 77mm cannon. The well-balanced performance of attack power, mobility, and defense power was highly appreciated by the crew and infantry.
About the Model
This is a 1/35 scale plastic model assembly kit of the Comet. ★Length: 219mm, Width: 88mm. Based on research on the actual vehicle, the fearless style with a long 77mm gun on a flat body has been realistically modeled. ★The hull and front of the turret have a realistic cast feel. The mantlet canvas cover is also a highlight. ★The tracks are articulated with straight sections. ★The Normandy cowl duct at the rear of the hull can be selected from the left and right integrated type or separate type. ★The searchlight lens on the side of the turret is made of clear parts. ★Comes with 2 half-length figures of the crew in winter clothes and 2 types of markings.