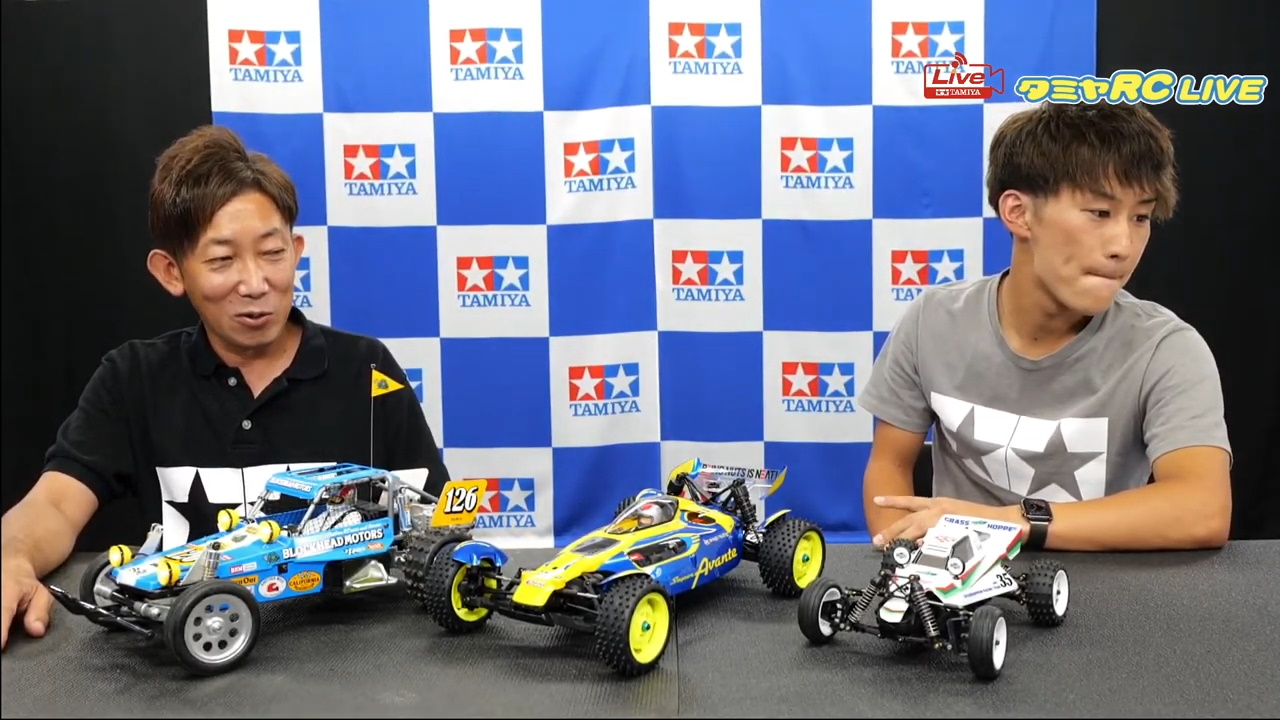 NEW RC model announcement and TC-01 one-make challenge report & Tamiya RC history!
・ Details of the NEW RC model will be unveiled for the first time!
・ We will deliver the pattern of "TC-01 One Make Challenge" scheduled to be held at Tamiya Kakegawa Circuit on August 8th (Sun). This will be the first one-make big race for the Formula E chassis!
・ Tamiya staff Sunahara, also known as "Rick-kun," will participate in the Formula E class, and Tamiya Maezumi, also known as "Paisen," will participate in the TS050 Sprint class. We will report on the qualifying and final races.
・ Tamiya RC History is a close-up of the off-road model that appeared in 1986. Super Shots, Falcons and Boomerangs will be presented!