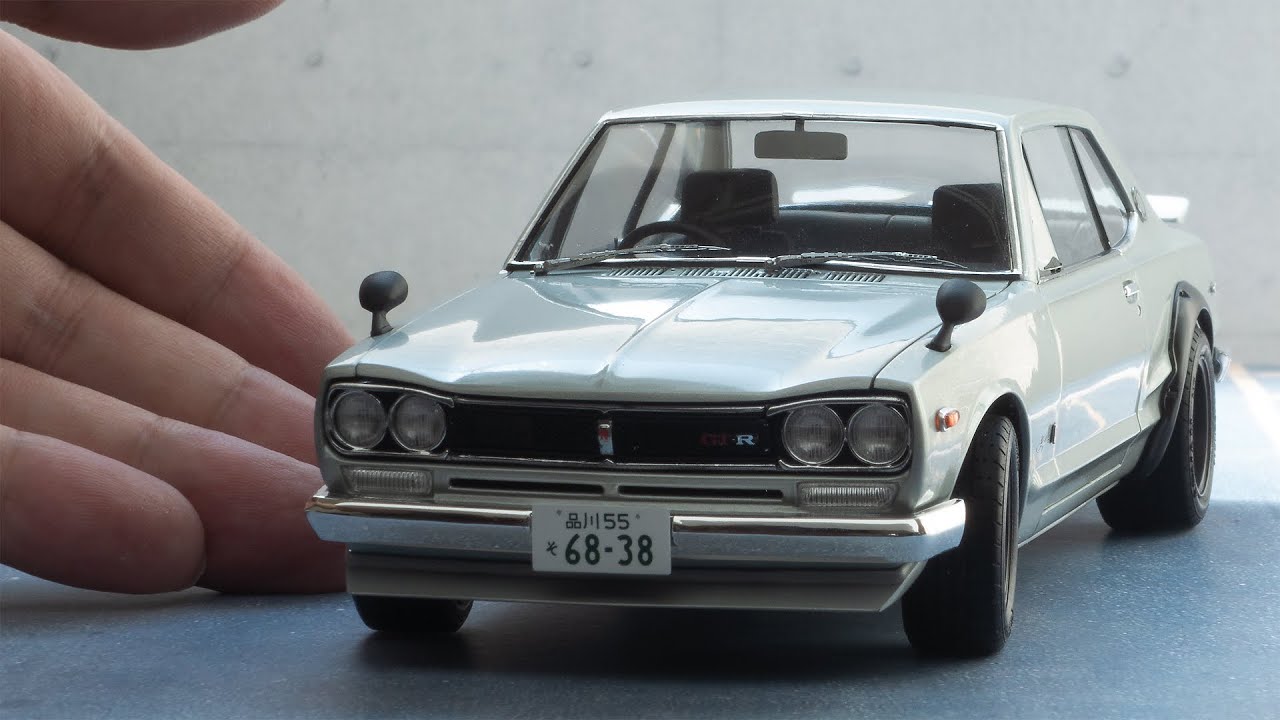 Tamiya 1/24 NISSAN Skyline 2000GT-R Make a street custom plastic model.
● The linkage of the Mikuni Solex carburetor can be moved in conjunction with the accelerator pedal.
● The door, bonnet, trunk, and fuel lid can be opened and closed (the bonnet was originally openable, but the hinges have been remade).
● The triangular window also opens and closes.
● The head light, tail light, and instrument panel illuminate.
● You can check (insert and remove) the oil level gauge.
* It is not a complete reproduction of the actual vehicle. Think of it as an original custom specification.
In addition, the headlight lens is newly built from UV resin, the wheel uses Fujimi's wheel kit for the rear wheel, and the tire "ADVAN HF Type D" is used from the same kit. The seat belts are remade using ribbons, the floor mats are made from epoxy putty, and so on.
For the convenience of editing, a considerable part is cut. If you want to watch the video before cutting, or if you don't know what you are doing, please take a look at the Skyline GT-R edition of the [Creator's perspective] series.
Or, an article with detailed explanation will be posted on the site "Illustration! Anything Production Diary" soon.
Thank you for many comments and likes in the creator's perspective series! I couldn't reply to all of them, so I would like to take this opportunity to thank you.
For detailed production articles, see the site https://nandemo-seisaku.com/category/car_motorbike/gt-r-kpgc10/
Source: 図解!なんでも制作日記 YouTube channel