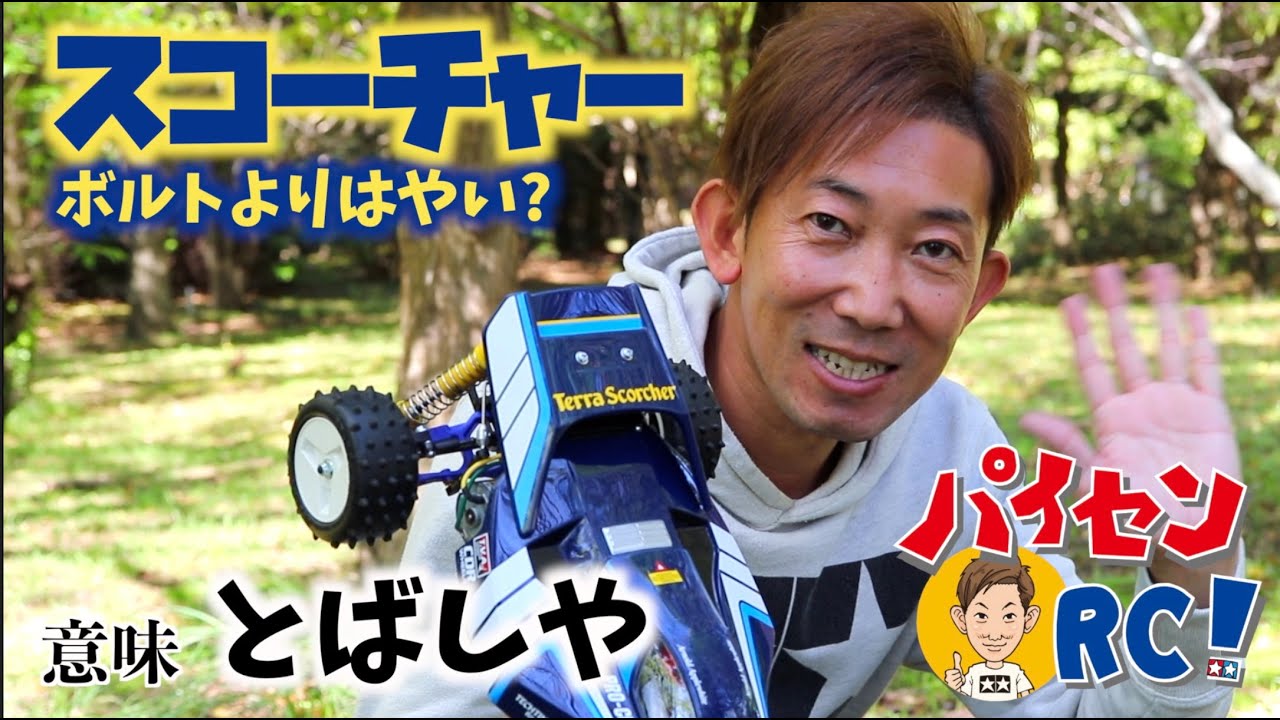 A reprinted version of the 4WD buggy and Scocher released in 1988 is the RC limited project "Scocher (2020)".Equipped with four oil damper type CVA dampers on four independent suspensions of double wishbones.
The front and rear tires are low-height spiked tires that provide light acceleration and grip.Equipped with front and rear stabilizers to control rolls, you can enjoy stable driving on off-road as well as off-road driving.
The front bumper is large and highly shock-absorbent, protecting the vehicle body from damage.Equipped with a universal drive shaft that does not fall off even in the event of a crash, it uses an aluminum motor mount with high heat dissipation.
It is an RC car that can be fully enjoyed even now with each part upgraded according to the times.