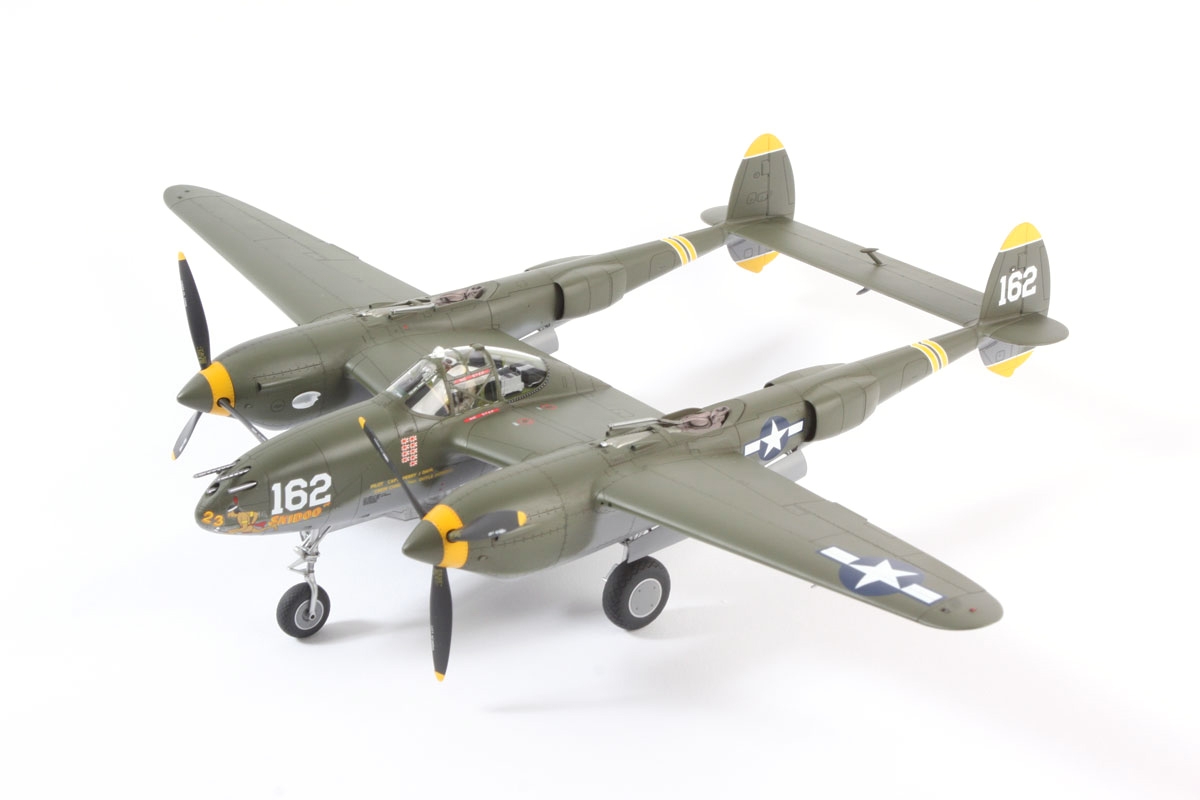 This model kit faithfully recreates the H variant of the Lockheed P-38! This limited-edition variant of the 1/48 P-38 Lightning masterpiece kit, will only be sold in a white box format. New parts are included specifically for this kit to depict the P-38H, a variant which was produced from May 1943 and were given an improved 20mm cannon, as well as a bomb payload capacity of 1,500kg. More powerful 1,400hp engines were paired with intercoolers and radiators from previous variants.
• 1/48 scale plastic model assembly kit. Fuselage length: 240mm, wingspan: 330mm.
• This kit creates a parked aircraft.
• New parts specific to P38H variant: Larger supercharger intakes, rear canopy without reinforcing frames, instrumentation, nose landing gear strut and bay covers, main landing gear reinforcements, upgraded 20mm cannon and 12.7mm machine guns that were often modified on the ground, plus turbocharger coolant pipe.
• Choose whether to attach optional main landing gear air duct.
• Weights are included in the kit to ensure correct balance of the model when displayed.
• A detailed cockpit features the wheel-type controls, radio, throttle box and more.
• 1 marking option is included, depicting an aircraft with lively nose art and belonging to the 432nd Fighter Squadron, part of the 475th Fighter Group that was devastatingly effective from 1943-44 over the Pacific.
• Plain white box with a color label on the lid. One Shot Production Run!
• Comes with canopy masking stickers and a full-color painting guide.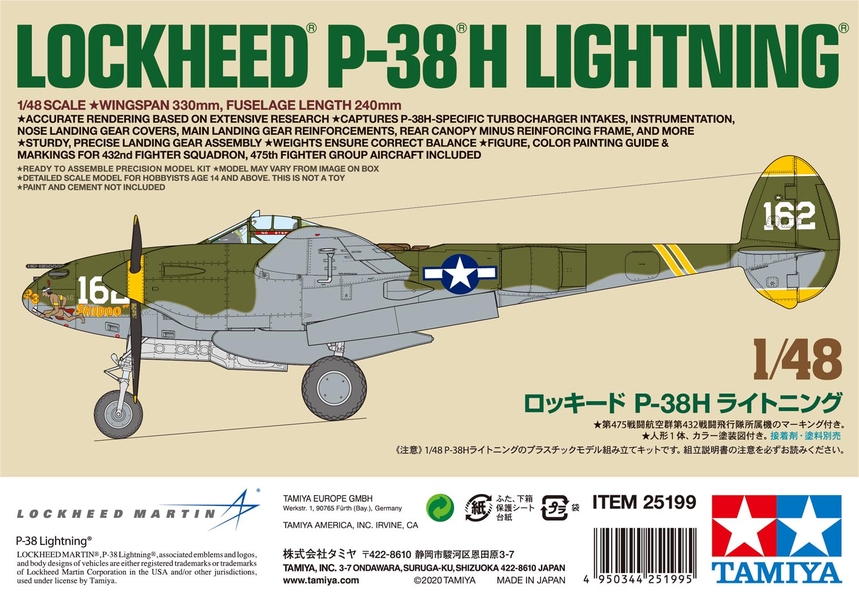 Source of video:
Callsign Cooger YouTube Channel