Modify and run like you were when you were crazy!
Mini 4WD is currently undergoing the third boom, and smartphone games are gaining popularity. In this special feature, we will thoroughly introduce you from the nostalgic machine's evolved appearance to the latest tune-up guide that you can enter the race immediately if you read it. Let's recall that time when we were crazy and restart Mini 4WD Life!


The first boom has arrived!
RC buggies, which were expensive and out of reach for children, became popular by being mini 4WD. Furthermore, when the series of "Dash! Four-wheeler" started, the fan population rapidly increased.
The second boom has arrived!
With the blockbuster "Bakuso Kyodai Let's & Go !!", the unprecedented Mini 4WD boom has arrived again. It was also a plus that the courses and sales spaces were already in place throughout the country in the first boom.
The third boom has arrived!
The first and second boom generations who have grown up have returned to the 30th anniversary of the revival of the Japan Cup. Sophisticated tune-up techniques were born one after another, and it has become established as a hobby that adults can enjoy.
Mini 4WD Machine, Tamiya Official Competition, Mini 4WD Manga & Game Mini 4WD "Super Speed" History!
[1982] Two first "Mini 4WD" series released
Ford Ranger 4×4 and Chevrolet Pickup released simultaneously. Initially it was positioned as a "running plastic model".


[1986] "Racer Mini 4WD" series started
Hot Shot Jr. and Hornet Jr. are released as RC brother's "younger brother" in the radio control boom. It was a big hit with children who could not buy expensive radio-controlled models.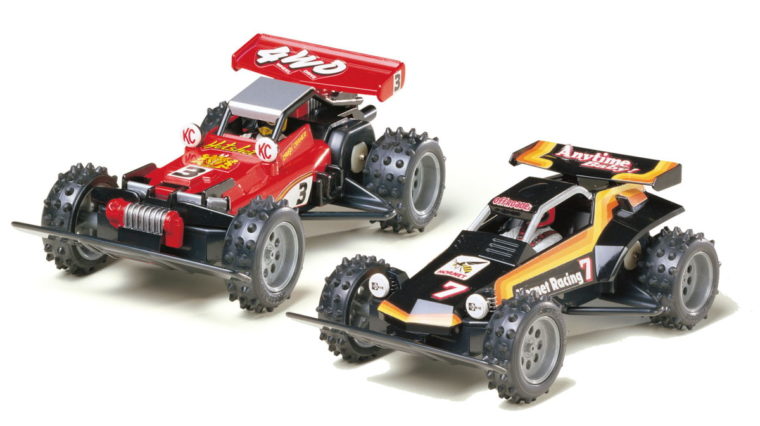 [1987] Tamiya official competition starts
Held in Tamiya's event "Modelers Gallery". In addition to the race (pictured), five types of competition were held, including wrestling and looping.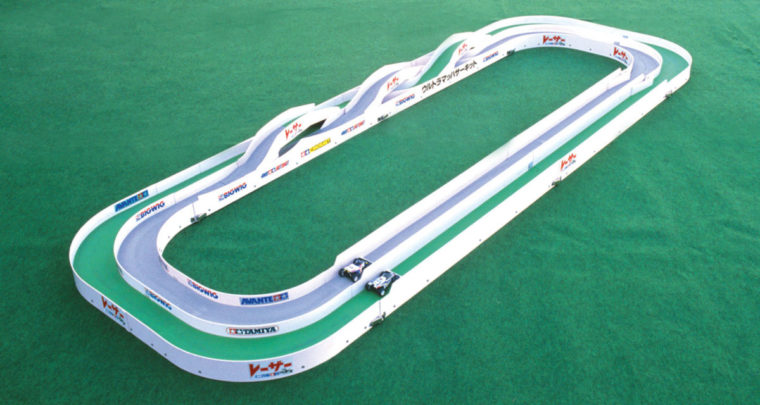 "Dash! Four wheel drive" serialization start
Started serialization in Korokoro Comic (published by Shogakukan). The children at that time admired the appearance of the main character, Hinomaru 4WD, who runs alongside a mini 4WD with a guide stick in his hand.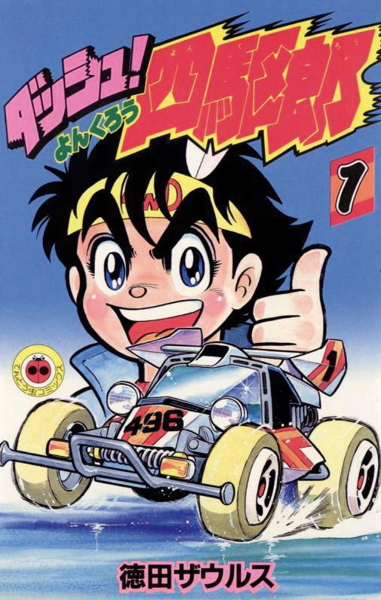 [1988] Japan Cup starts to compete for Japan
The tournament that decides the best mini 4WD in Japan is held for the first time. The total number of mobilizations at 16 venues nationwide is 53,600. It was a great success and will become an annual event.

Released by Avante Jr.
The popular RC buggy, Avante's Mini 4WD version has been released and has recorded an amazing number of sales. It is also talked about by adopting the type 2 chassis and slick tires developed for racing.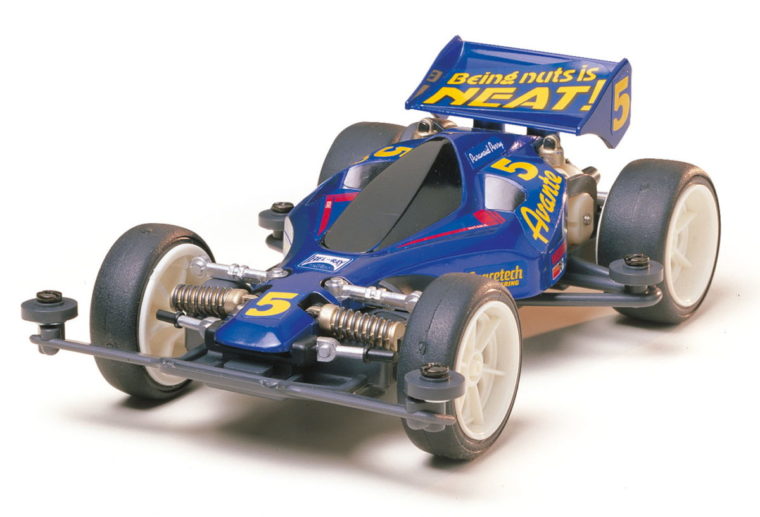 [1990] Cumulative production of Racer Mini 4WD series exceeds 50 million units
The boom was accelerated by the effect of "Dash! The number of units sold increased due to the holding of an official tournament in which Japan was decided to face off directly.
[1991] Cumulative shipments of the series exceed 60 million units
With the end of the first boom, the pace of sales, which had continued to rise, has also moderated since this point. Still, it's a staggering number of 60 million units just nine years after its launch.
[1994] "Bakuso Brothers Let's & Go !!"
Serialization started in Korokoro Comic. The characteristics of the machines used by the protagonists, the Hoshima Brothers, were "high-speed cornering" (strong) and "straight acceleration" (Australia).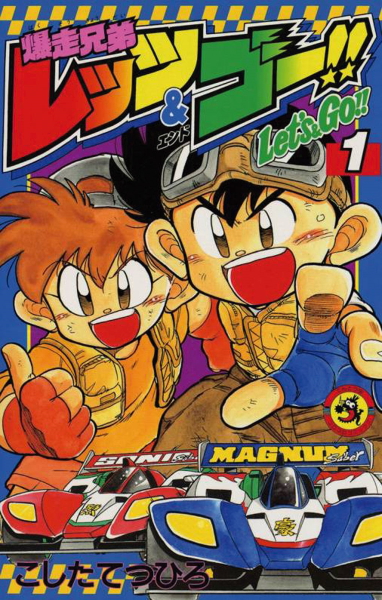 [1997] Mini 4WD series surpasses cumulative sales of 100 million units
With the effect of "Bakuso Kyodai Let's & Go !!", which started serialization in 1994, the machines that appear in the series became so popular that they would be sold out immediately on the release date. Sales also accelerated again.
[1998] "Aero Mini 4WD" series started
The machine that appears in the new series "Bakuso Kyodai Let's & Go !! MAX" has been released. It has a low center of gravity and a small cowl compared to the full cowl type mini 4WD.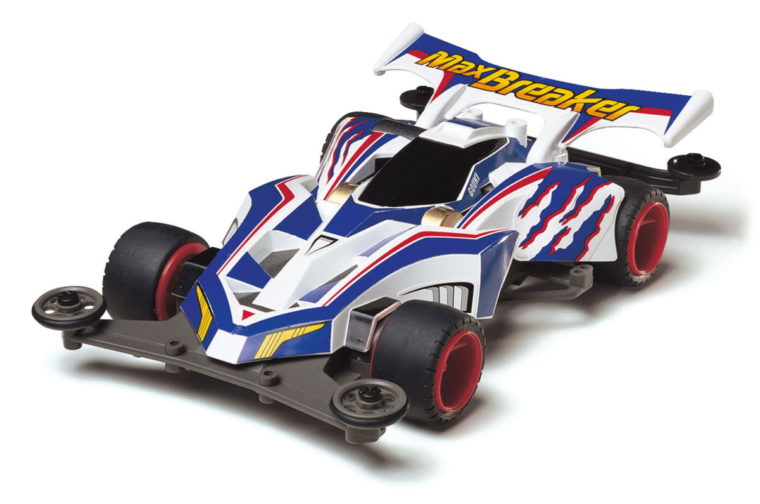 [1999] Japan Cup is suspended
The Japan Cup 1999 held at the end of the second boom had a total mobilization of 35,300. This tournament will be the last stop, and more than 10 years have been left unopened.

[2005] "Mini 4WD PRO" series released
A new generation series equipped with a double shaft motor in a newly developed three-part midship chassis is on sale. A new era of Mini 4WD started here.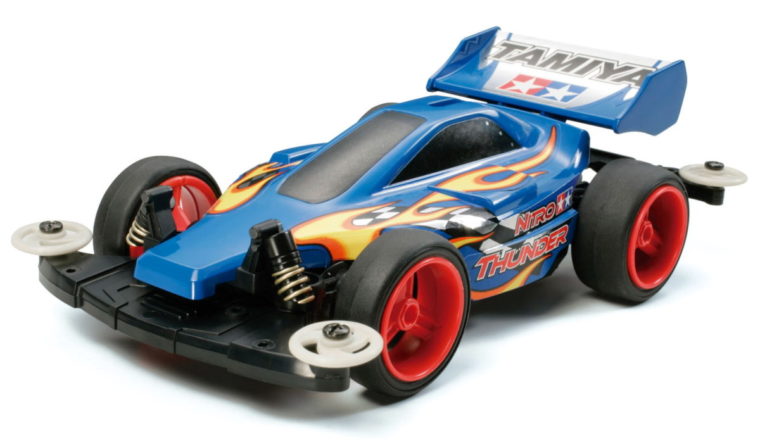 [2007] Mini 4WD 25th anniversary model released
A machine designed by Tetsuhiro Kosashita, the creator of "Bakuso Kyodai Let's & Go !!" appeared as a commemorative model. Bison Magnum and Rodeo Sonic released.

[2008] Tamiya Plastic Model Factory opens in Yokohama and Shimbashi
Model stores directly managed by Tamiya open in Yokohama and Shimbashi. A mini 4WD course is permanently installed, and there are fans who use it as a setting and information exchange place before the official race.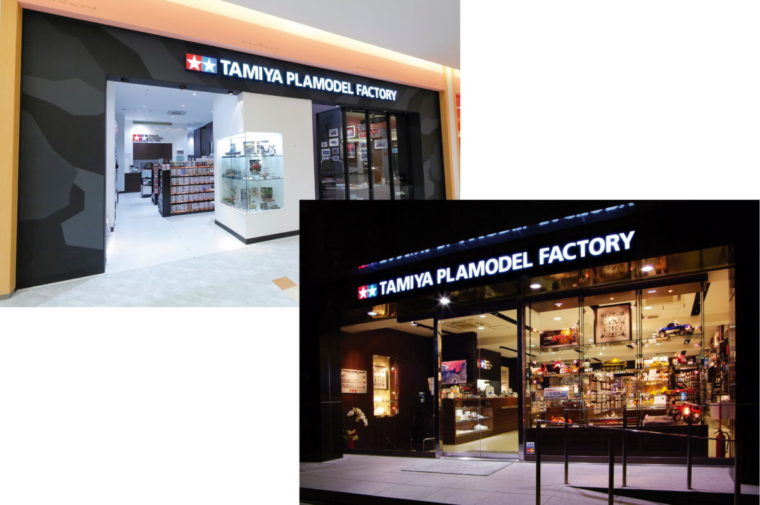 [2012] "Mini 4WD REV" series started
The new series commemorating the 30th anniversary of birth uses an AR chassis with a monocoque structure. The aerodynamic form of the first model, Aero Avante, became a hot topic.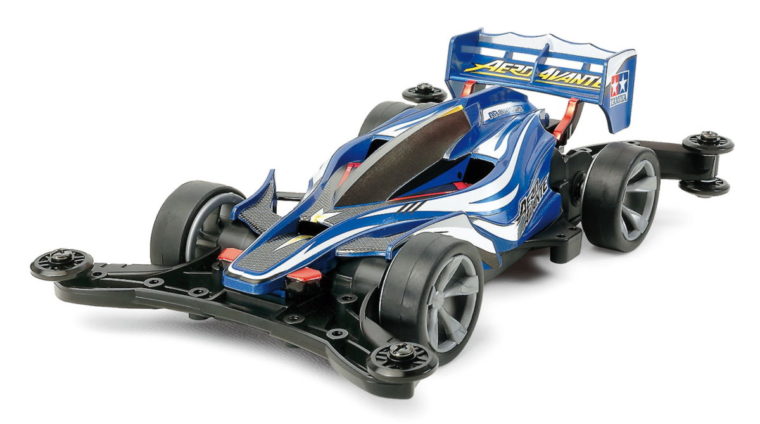 Japan Cup revives after 13 years
In commemoration of the 30th anniversary of Mini 4WD, the Japan Cup is back for the first time in 13 years! New and old racers who were waiting for the revival of official Tamiya races packed into 12 venues nationwide.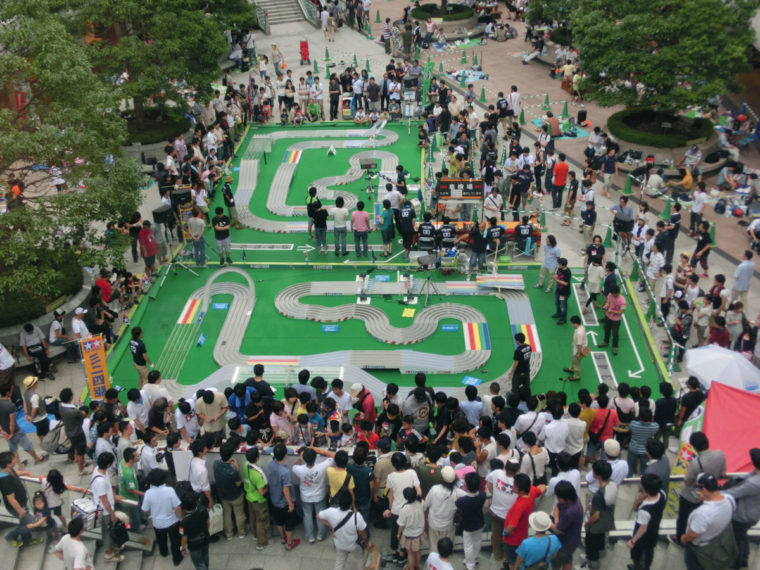 [2013] Blast Arrow with MA chassis released
Introducing a new MA chassis. It features an MS chassis with a midship layout and an AR chassis designed with aerodynamic characteristics in mind.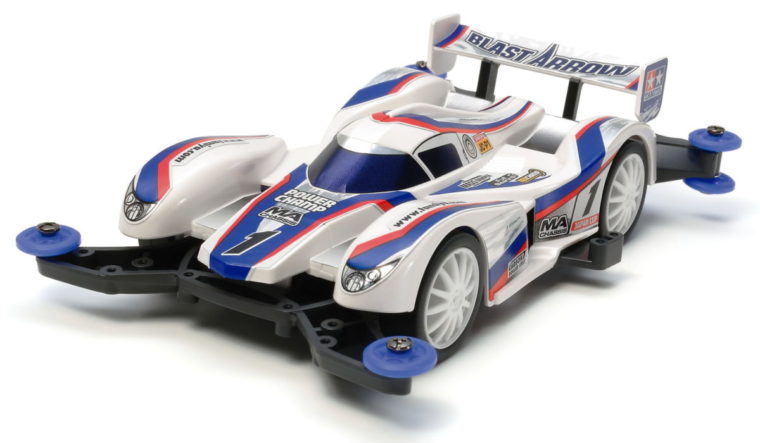 [2015] Show off 1/1 Aero Avante in Japan Cup 2015 championship match
A championship-deciding game where the winners of each district gather will be held at "MEGA WEB" in Odaiba, Tokyo. One-one aero Avante, which was made into a real car, appeared and became a big topic.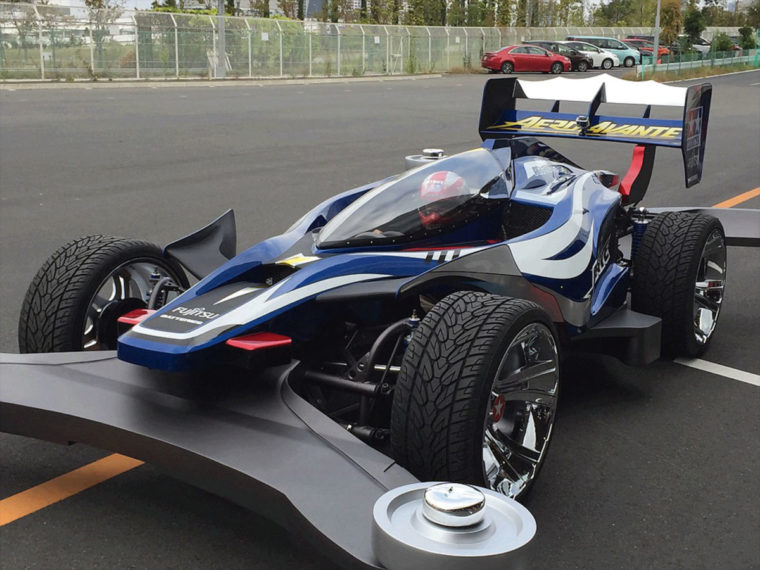 [2020] Distribution of "Mini 4WD Chorusoku Grand Prix" game application for smartphones from Bandai Namco
App supervised by Tamiya & Korokoro Aniki. Make a course and enjoy racing online. Since the official competition is currently suspended, it is a place for fans to relax.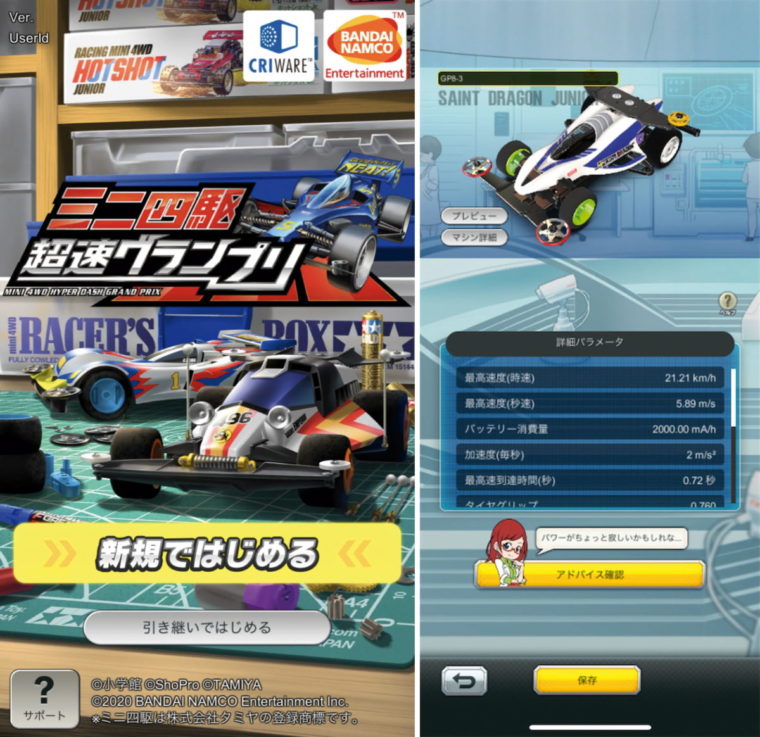 Neo VQS with VZ chassis appeared
Introducing the VZ chassis that improves the performance and strength of the compact and lightweight VS chassis. The moderate "bend" given to absorb the shock will be popular among Mini 4WD racers.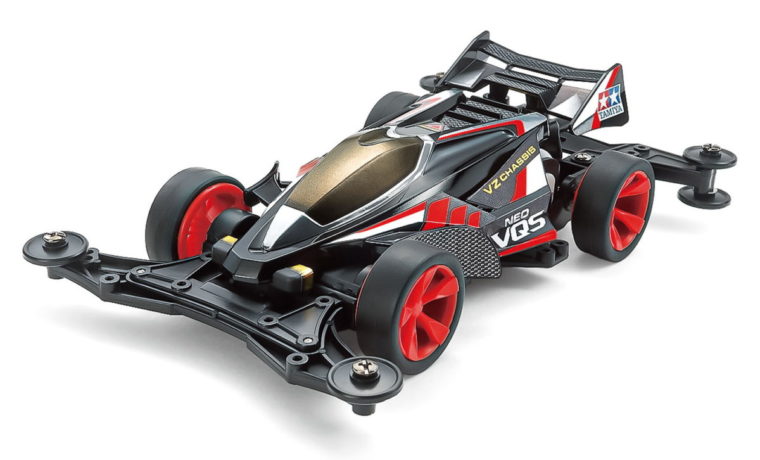 (C) Tokuda Zaurus / Shogakukan (C) TOKUDA ​​・ SHOGAKUKAN (C) Kotate Tetsuhiro / Shogakukan (C) KOSHITA ・ SHOGAKUKAN (C) Shogakukan (C) ShoPro (C) TAMIYA (C) BANDAI NAMCO Entertainment Inc.
* Mini 4WD is a registered trademark of Tamiya Corporation.
Source in Japanese language: GetNavi web