The RC version of the Tamiya Super Dragon will come this time as kit with a Grasshopper chassis and not like in it's original release just as a bodyset.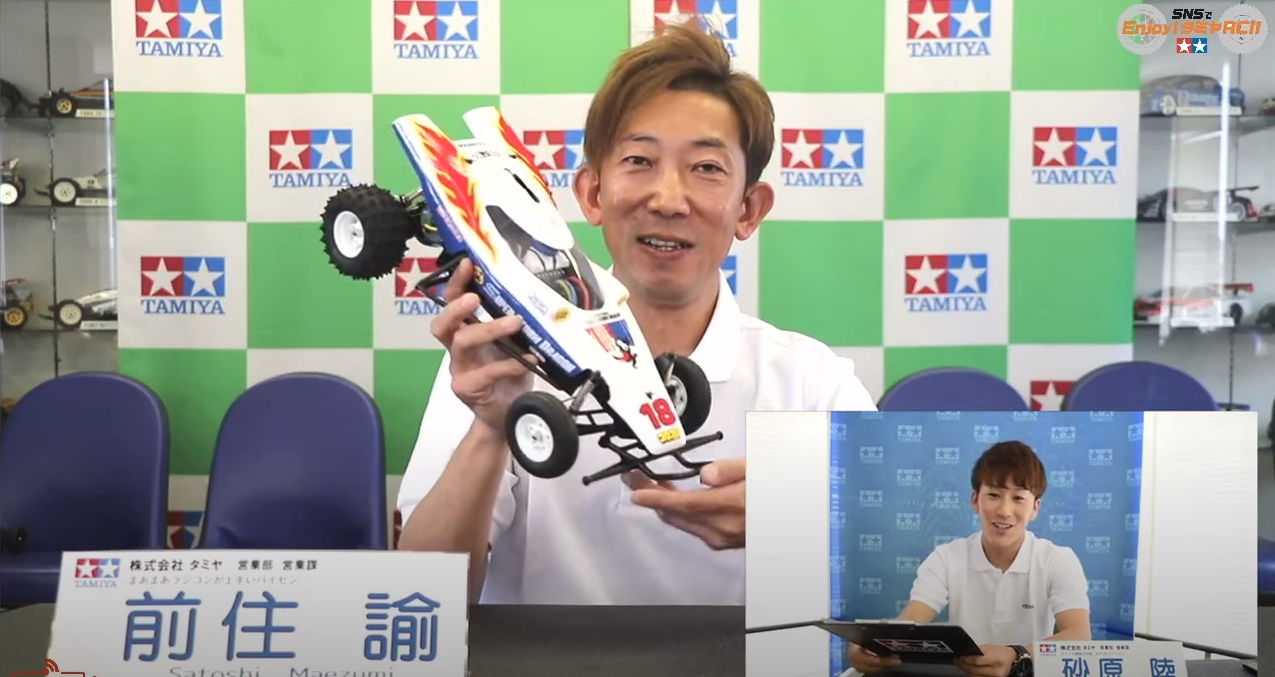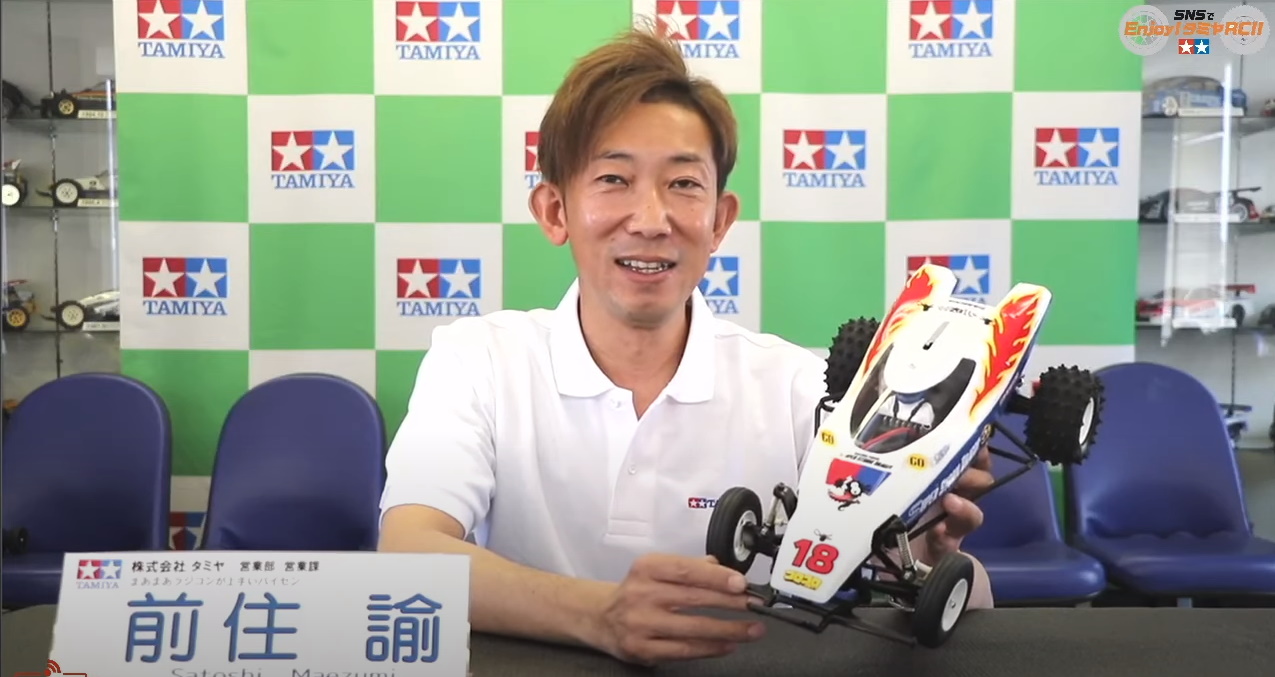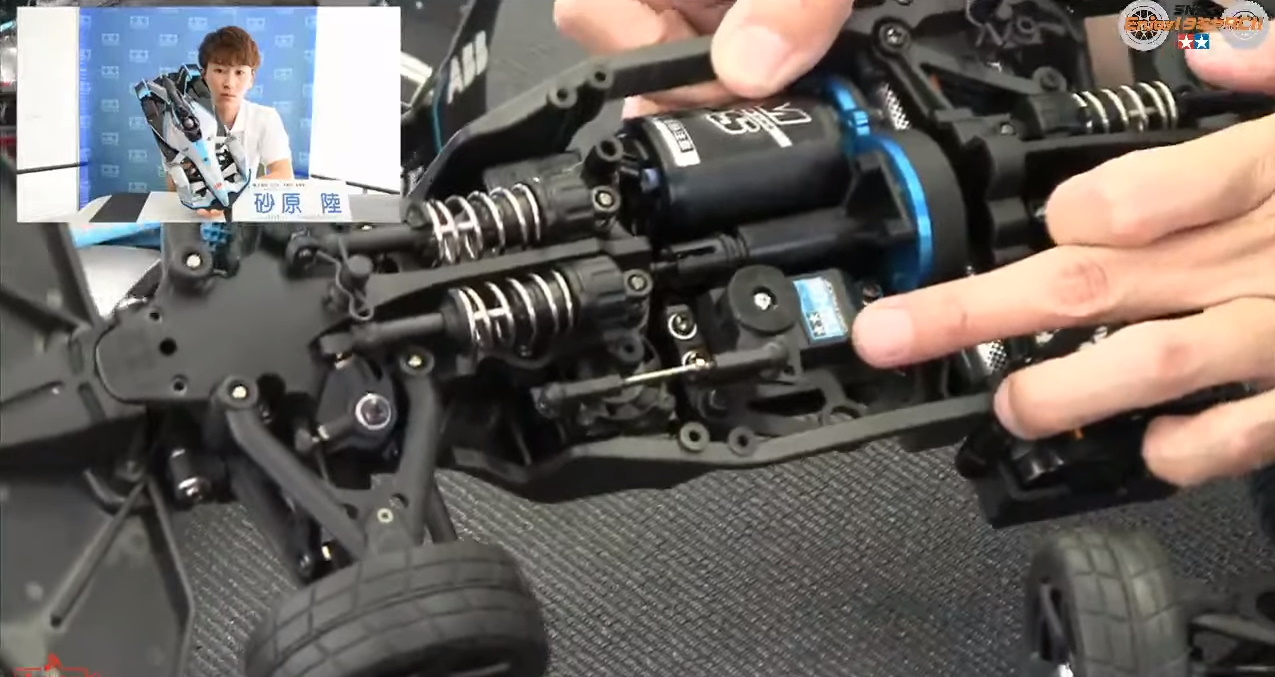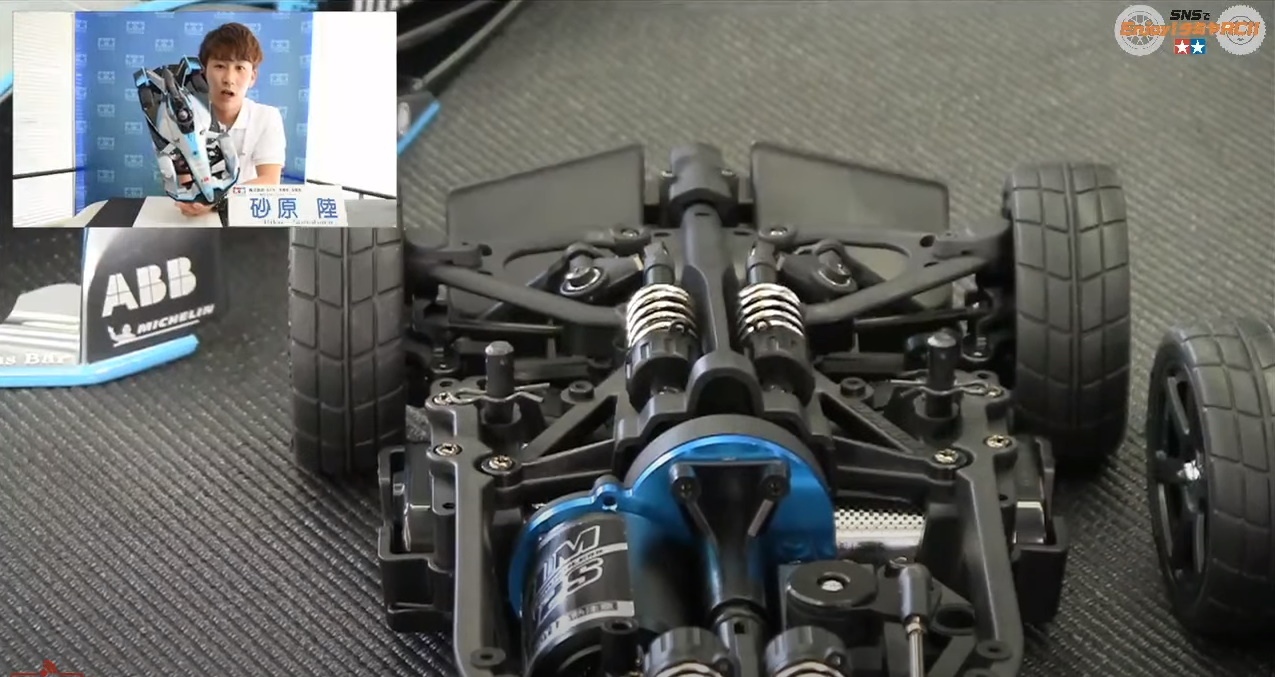 Rough translation of top points from TC-01 video by Tamiyabuilder:
Details: 3rd generation T type chassis.
They wanted to make a new style of chassis, to produce a new type of RC for fans. Comparisons of EF1 and RC cars.
Body points: Open suspension arms, you don't have to cut the body, just leave it unpainted over the suspension arms. There is space for brake lights on the back.
Chassis points: Center mount motor, front camber, toe settings, oil dampers, monocoque frame chassis, rear lower suspension mount is from M07, rear steering knuckles for toe adjustment. uses TB04, TB05 gear diff, so can use ball diff from those. M07 aluminium suspension mount can be used. It is the new T chassis, TA – TB – TC 3rd generation chassis. Can use this chassis in Japan for TS050 Lemans class and Touring car body, The mounts for touring bodies will be in the kit. One chassis for three different race classes. Formula E, Lemans, Touring. ***Have to use Low height servo. Can fit Tamiya brushless system.
Comments on driving: New guy said it is fun to drive, not difficult to drive.