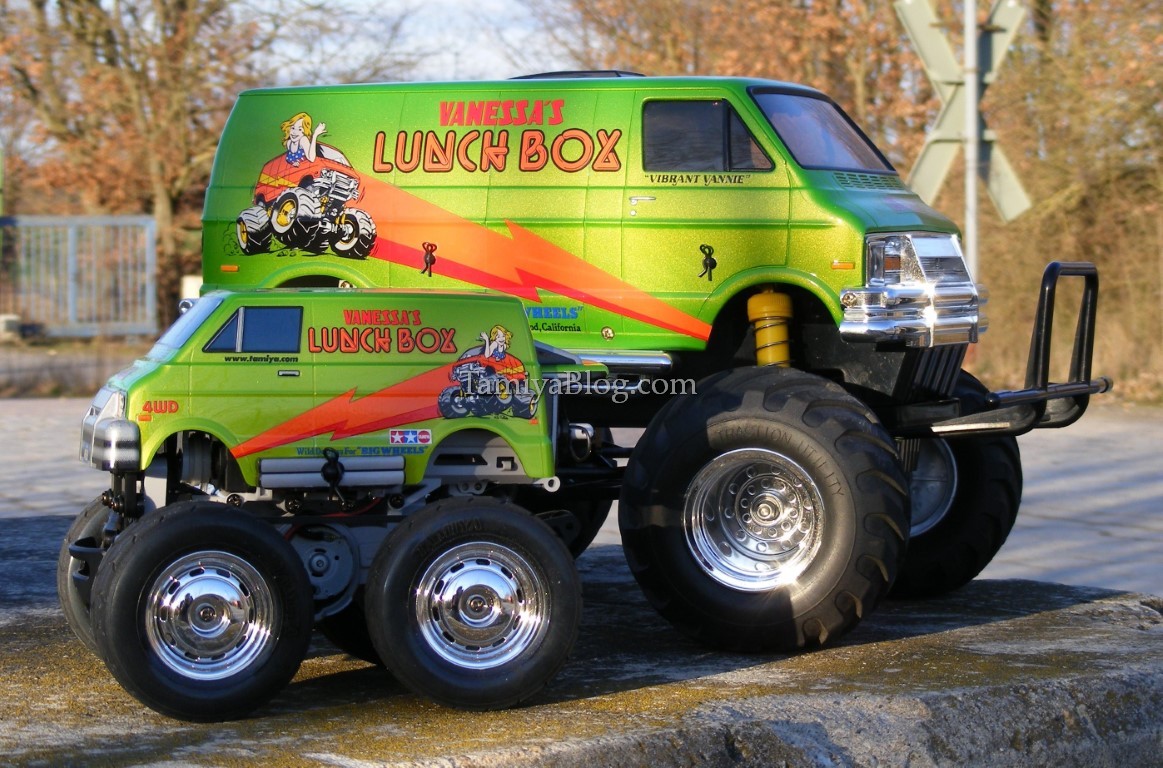 While waiting for the new Tamiya SW-01 MudMad, we thought about building a little companion for our big classic lime green Lunch Box. Now this is easy, while using the new SW-01 Lunch Box clear body set No. 54927.
As candy lime green isn´t available in the Tamiya Series of PS Paints, we used Proline Airbrush paint number 6325-05 pearl lime green. It comes very close to the Tamiya paint, and looks incredible in the sun.
These cars are ideal to customize them in so many ways. Enjoy the line of Tamiya Comical RC, and with the new clear body set, which will also be available in the future for the upcoming MudMad, you can customize your SW-01, as you like.
Enjoy !