TAMIYA R/C GUIDE BOOK Volume 14 (2019 AUTUMN-WINTER)
Released around Saturday, October 26, 2019 – 440 yen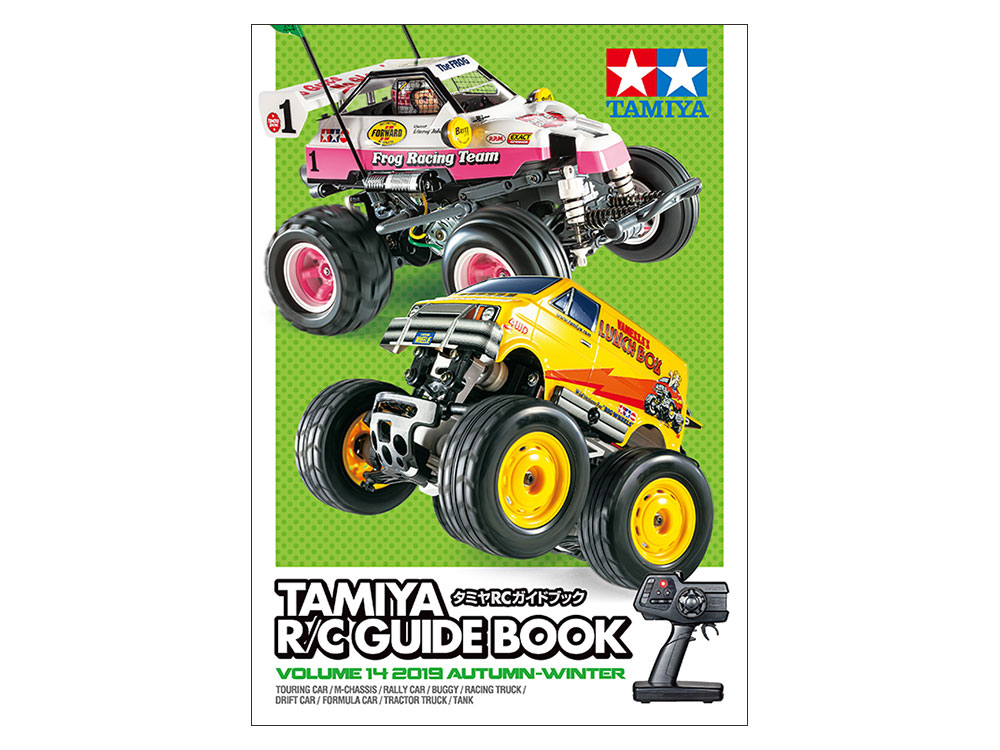 Tamiya RC Guidebook Vol.14 is published with carefully selected Tamiya RC models. Starting with comical RC cars that are gaining popularity due to their fun style and action-packed driving, classic touring cars and formula cars that are attractive for high-speed driving, off-road cars that do not choose where to run, tanks and trailer trucks with powerful big sizes, Tamiya's major RC models, such as the three-wheeled RC that enjoys cornering by tilting the car body, and the completed model XB that can be played right out of the box, are released. The new product of attention announced at the hobby show in September 2019 was also posted. You can also enjoy RC videos by printing the popular QR code and jumping to the Tamiya website using a smartphone or mobile phone. In addition, the RC Start Guide introduced the mechanism and maintenance of the "Differential Gear" that holds the key to cornering. Of course, there are also plenty of pages that will be helpful to fans who will start RC from now on, such as a guide to participating in the race and an introduction to the popular "Try !! Tamiya RC School". At the end of the book, we introduced hobby shops throughout the country and Tamiya's RC circuit. All color A4 size, 38 pages full of volume.